Weekly Digest, 06/10/22
👨‍🚀 Greetings, Commanders!
💡 Today our Team got into galactic roaming. The connection is prohibitively expensive here, so we will be as brief as possible – Weekly Digest time!
🏴‍☠ HQ staff wants to congratulate you once again on the Fortune Day! We really hope that during that day you had managed to conduct a few Arena battles using ships of the PSS series. Yo-ho-ho!
🚀 In honor of the mentioned holiday, HQ staff decided to hold a special event called Pirate Legacy adventure! We invite all Commanders to participate in such a cool adventure with prizes! Check the special channel in our Discord server for more details.
🤔 By the way, have you got any title yet? No? You should definitely get one! You may check our Discord server once again.
😎 We also got some great news! HQ staff had managed to identify the fragments! Here are the scientists' initial data. Check with your answers, Commanders!
👾 The tenth SpaceMyths issue was released. This time we decided to check the myth regarding the difficulty adjustment feature. In short, this feature allows players to face weaker opponents after several defeats in a row.
📡 And, of course, there were some horoscopes! This time we provided the horoscope for Commanders who were born under the Taurus sign.
💬 So, Commanders! It looks like you rather enjoy the new community event. Even more, you've already managed to pick one of the three scenarios. Are you sure about that? The consequences might be quite unpredictable, hehe… Anyway, HQ staff wishes you good luck!
And see you all the Arena, Commanders!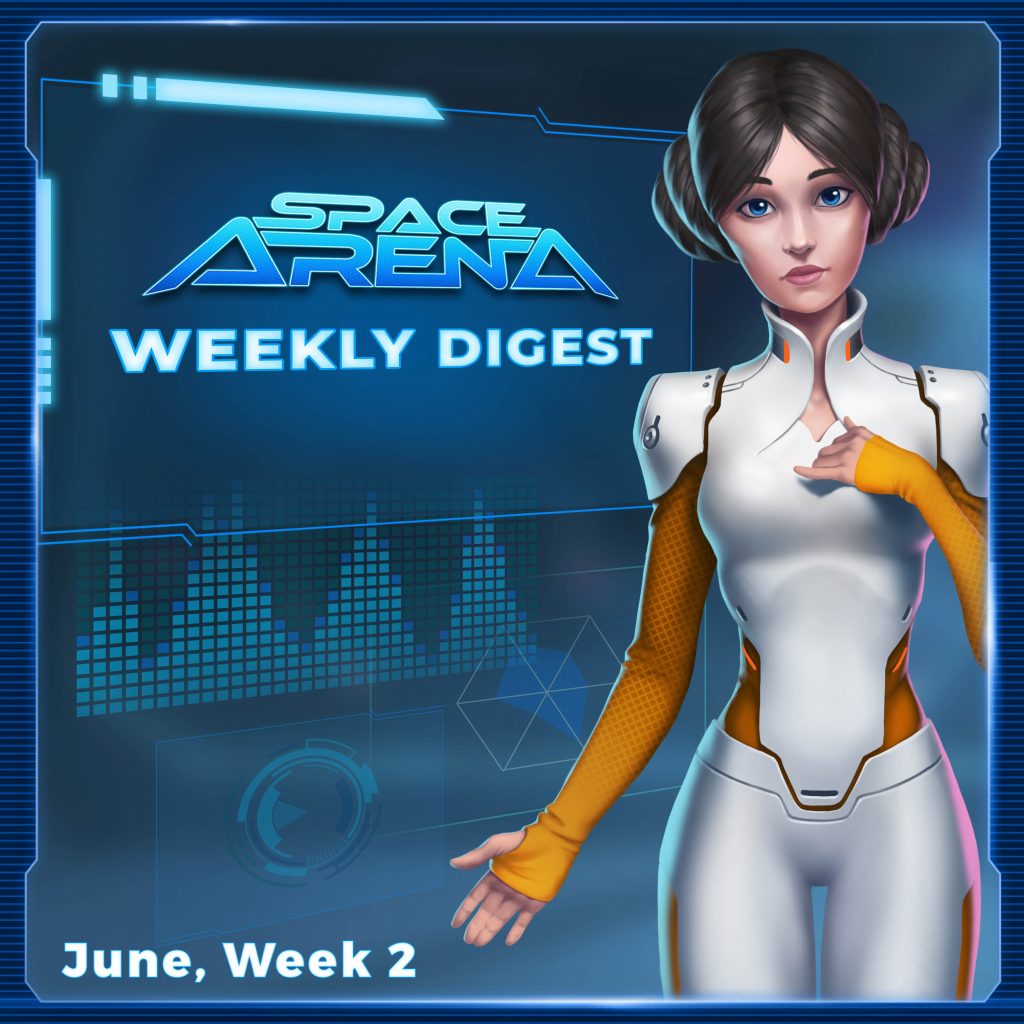 Did you like the article?
3715
2
0
cookie-check
Weekly Digest, 06/10/22