Weekly Digest, 04/22/2022
👨‍🚀
Greetings, Commanders!
💡 …use the formation Zeta. Scouts go in the first wave. Do not sit there for too long. Went in, met the fire, and went out. All right, we are going great. Focus your fire on the Supercarrier. We need those stars! Oh, what are you doing here? Ahh, you are looking forward to the
Weekly Digest
? Well, your wait is over, let's go!
🔬 The end of last week met us with some
balance improvements
. There would be no consecutive repeating meetings of the same clans in the war anymore. And there are many more changes to the balance of clan wars ahead of us. By the way, recently there was a proposal to introduce a short break between seasons, what do you think, is it needed?
👨‍💻 Another issue of the
"In Touch With Devs"
segment has been released. This time, we collected and answered questions regarding missiles, matchmaking, battle duration, the penetrating damage mechanic, and the fire range. Don't forget to check it out!
📚 This week, we continued our
"How to"
segment, where the team presents information about various game mechanics most concisely and understandably – in the format of visual guides. This time we decided to tell you about the auction system.
👾 Also, another Commander got into our
Hall of Fame
this month. And his name is [TFF]Lokii8899. He is, without exaggeration, a legendary player. He managed to hold the position of the top 1 player in the rating table for a whole ten months until February 2022. No one could argue the fact that this man deserved his place among the
"Space Legends"
!
👽 We also remind you that HQ staff decided to hold a special event dedicated to
Easter
. We have hidden
10 Easter eggs
related to sci-fi and space themes all around the Reddit page. And there are only a few days left until the end of this event! Here you can read more about it: https://space-arena.com/easter-event/ 
💬 Well, it's time to wrap up. After all, there are only a few hours left before the start of the final battle of the clan war season. I hope this battle becomes legendary! At the same time, I would like to ask everyone how do you like the current season? Were you satisfied with your place, or was luck in the matchmaking not in your favor? And do not forget to share your opinion regarding the break between Clan War seasons!
Well, on this we say goodbye to you. Good luck in the last battle, and see you at the Arena, Commanders!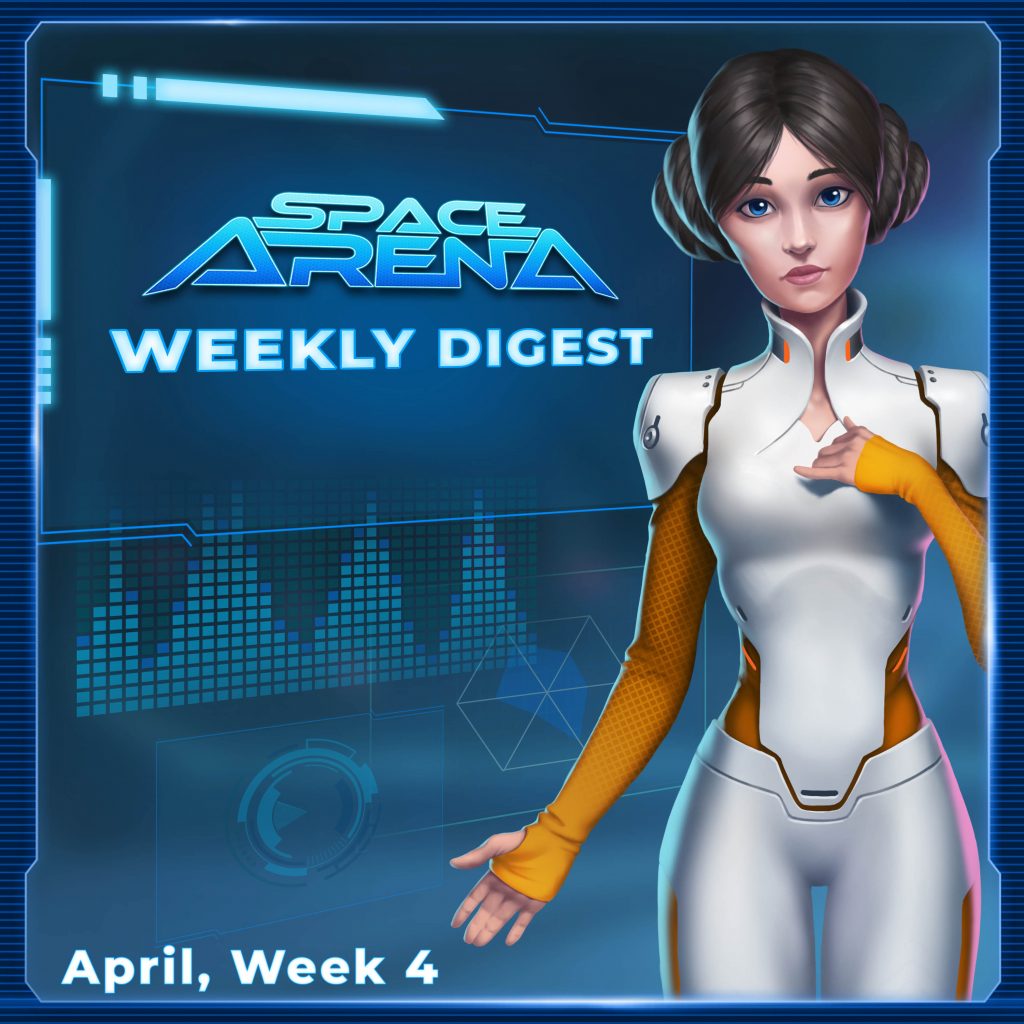 Did you like the article?
3471
3
0
cookie-check
Weekly Digest, 04/22/2022