Update 3.1 is out!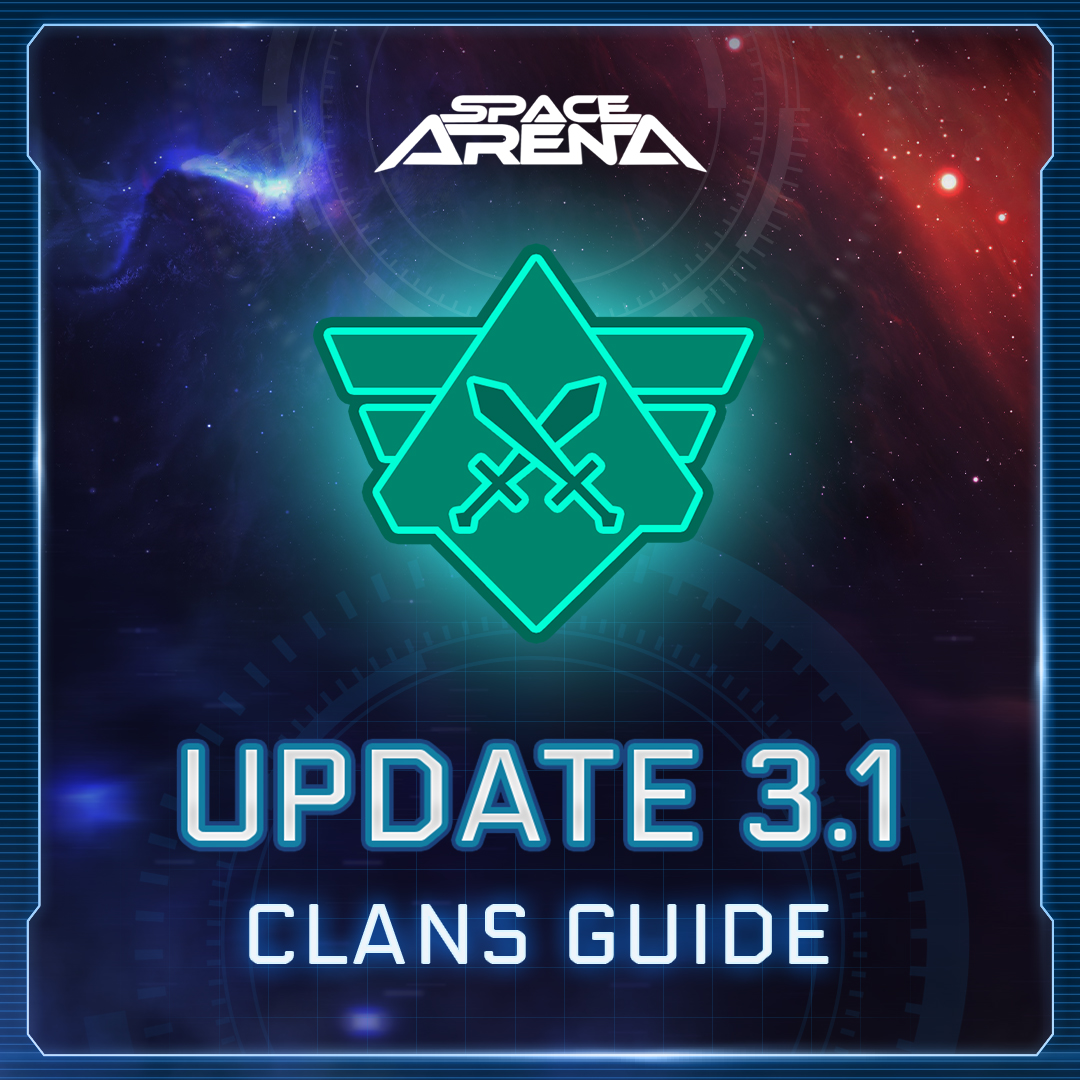 👨‍🚀 Greetings, Commanders!
👾 Today we are here with some great news. Update 3.1 has been released, bringing a lot of new things to the game! Let's see what exactly has been added and changed.
🔹 First of all, a new "Ship vs Ship" mode has been added to the game. This game mode in many ways resembles an expanded version of the currently existing Class Battles. The main difference is matchmaking: Commanders fight against ships of the same model, taking into consideration the current level. At the end of the battle, the winner gains experience and Credits. Furthermore, with some amount of luck, Commander has a chance to get a blueprint of the ship that was used in battle. The cooldown for the Ship vs Ship battles is reset every day along with the daily tasks. This mode can be used not only for farming the necessary blueprints but also for testing your builds because in case of victory/defeat, the Commander's rate does not change in any way and the ship does not go onto the repair!
🔹 We also reworked the Galaxy Map, along with events and modes markers. We hope that you will like this transformation!
🔹 Small changes have also been made to the clan system. Clan Leader now receives a notification whenever a new request to join a clan appears. In addition, Clan Leaders and Officers now have the opportunity to send messages of two types, which will be seen by all clan members. Also, each clan will now have a special intro message (a kind of extended version of the clan description), which will be visible to all Commanders when searching for and joining a clan.
🔹 Possibility to request blueprints for special ships for all clan members has also been added. But with some limitations, this kind of request would be available only for a specific period from Saturday to Sunday.
🔹 Additionally, we decided to tell you about the clan mechanics that are already available in the game and will be added in the near future. To make it more informative we have prepared a special article. You can find it here.
🚀 We encourage you to take a look, Commanders! 
Did you like the article?
2775
69
4
cookie-check
Update 3.1 is out!