Digest, April, Week 1
👨‍🚀 Greetings, Commanders!
💡 Did you know that all Space Arena citizens had bought up recently all umbrellas on the local markets for a RAINY DAY? Wait, what do you mean "it's not funny"? What-what? Do you say you gonna blast me with a Capital Cannon because of my unfunny jokes?! Alright-alright, don't shoot, chill! It's Digest time! Let's look through what happened during this week.
◾Lucky Spin win-win Lottery results were recently announced. All rewards were sent to Commanders' accounts! And for those who picked up the third sector – don't forget to pick your prize in our socials!
🔬 Also, update 3.4 was released this week. The changes affected Clan Wars. Specifically, the long-awaited opportunity to attack the defense fleet ships that your allies have already defeated has finally appeared. Here you can read more about it.
🙌🏻 The team never forgets about self-improvement! That is why we decided to do a small survey to hear your views on the community content quality. We will be delighted if you take part in our survey, so we can make it more exciting and easy to read for all Commanders! Here's the link to the survey.
👾 A Month of the Saving Artworks has reached its end. We summed up the event results and announced those Commanders who have contributed to the perpetuation of our triumph. We invite you to gawk at the Commanders' masterpieces in our Discord server!
💬 Commanders! So, April has finally come. I find this month a great time for various changes and new features, if you know what I mean, hehe… And by the way, what kind of in-game implementations are you waiting for more than anything else? Share your thoughts!
We'll end on that note! See you at the Arena, Commanders!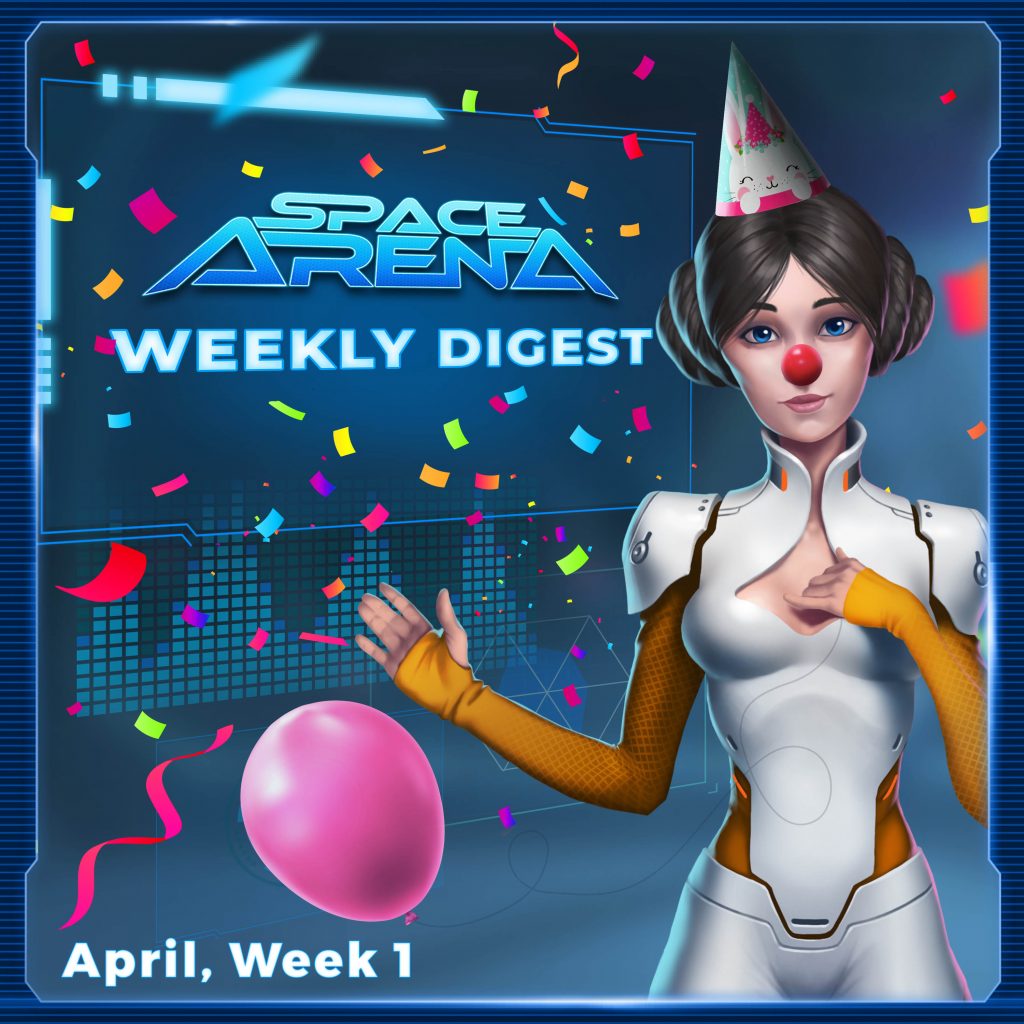 Did you like the article?
3345
2
0
cookie-check
Digest, April, Week 1