Digest, 12/02/2022
👨‍🚀 Greetings, Commanders!
💡 Friday is knocking at our doors again, which means it's time to welcome it. And with it the next issue of the Digest! However, this time, the digest will be slightly unusual. This is the latest digest written by one of your humble CM servants. But first things first!
🥳 The Space Arena turned six years old this week! Congratulations to everyone on this significant date! In honor of this event, we have prepared a new community event. It's time to unite again and stop another threat to our home!
🏴‍☠ Pirates continue to disturb the peace of the honest inhabitants of the Arena and our valiant gladiators. This time they got so bold that they stole the blueprints of Achilles and modified the ship in their own way! We can't leave it just like that, since with obtaining of such ships, the threat from the pirates has increased drastically. We again turn to the Commanders with a request for help. We have to collect an impressive amount of Credits for the development of super-defensive turrets. How to spend Credits is up to you. And of course, in case of success, all Commanders will receive a pleasant reward, here you can find the details:
🔬 A fresh issue of Development News dedicated to the new update has been published. The changes primarily affected the in-game economy:
Starting this update, the Credit limit is applied to all Commanders.

Upgrading modules has become cheaper. First of all, the cost of upgrading parameters in Credits has been reduced.
🚀 The grand launch of the long-awaited Anomalies has taken place! The updated and reworked event was brought to the attention of the Commanders. Unfortunately, due to some technical problems, we had to restart the event, but it's even more fun because the Commanders will get another day of "Anomalies"! Have you already enjoyed the new event? Be sure to share your impressions!
💬 And with this our digest smoothly comes to an end. It only remained to say farewell words. The thing is that one of the Arena community managers moved to a new team inside HeroCraft. Starting this month, I'm officially retired from the Space Arena team. Below you will find my parting words.
"I wish to express my gratitude to our amazing community for the past two happy years. Together we were able to build an engaging, friendly, and unique community. I am sad to leave the position that has become so precious to my heart. But I am happy to take a look back and realize, what we have managed to achieve together. Thank you, Commanders, it was a great journey! Keep playing and inscribe your names in the ranks of the legends of the distant world of space battles!
Everyone who wants to say goodbye is invited to comment on this post.
And for the last time: see you at the Arena, Commanders!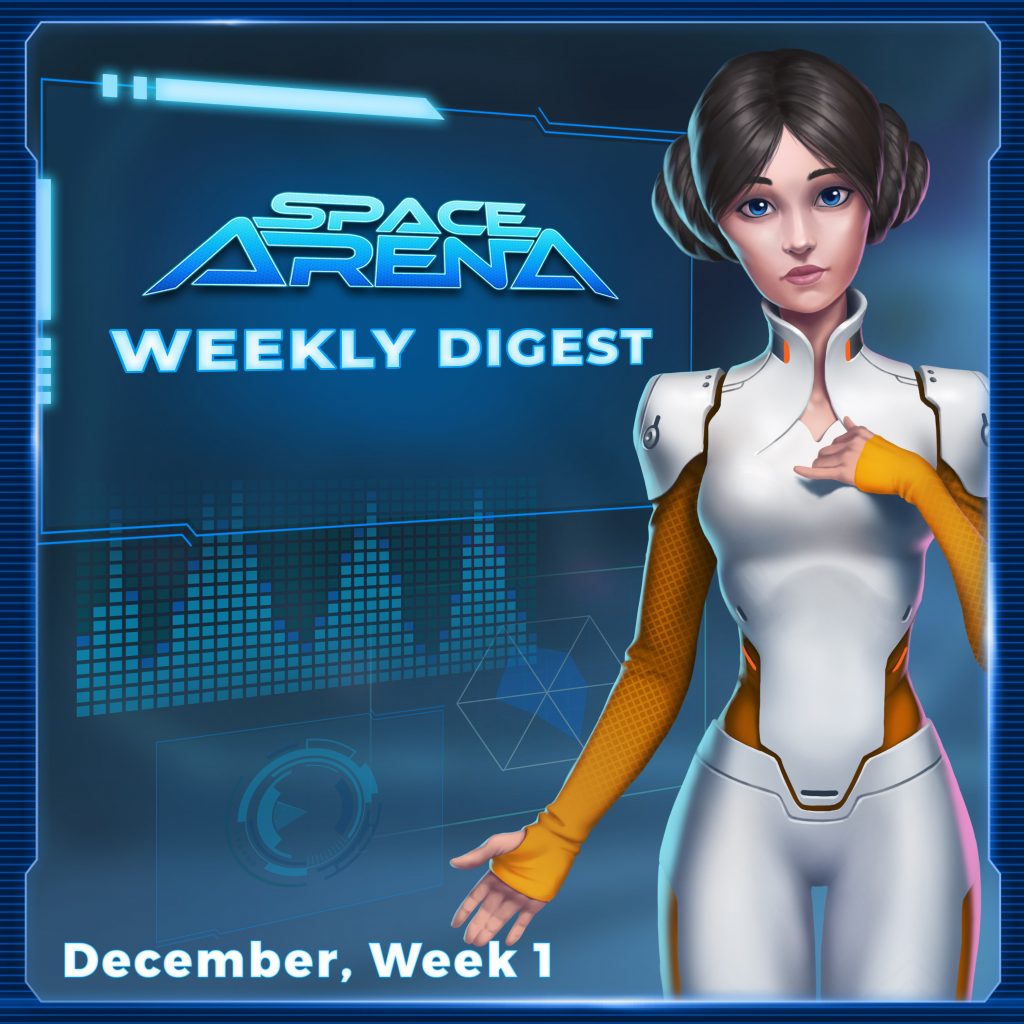 Did you like the article?
4522
1
1
cookie-check
Digest, 12/02/2022