Weekly Digest, September, Week 4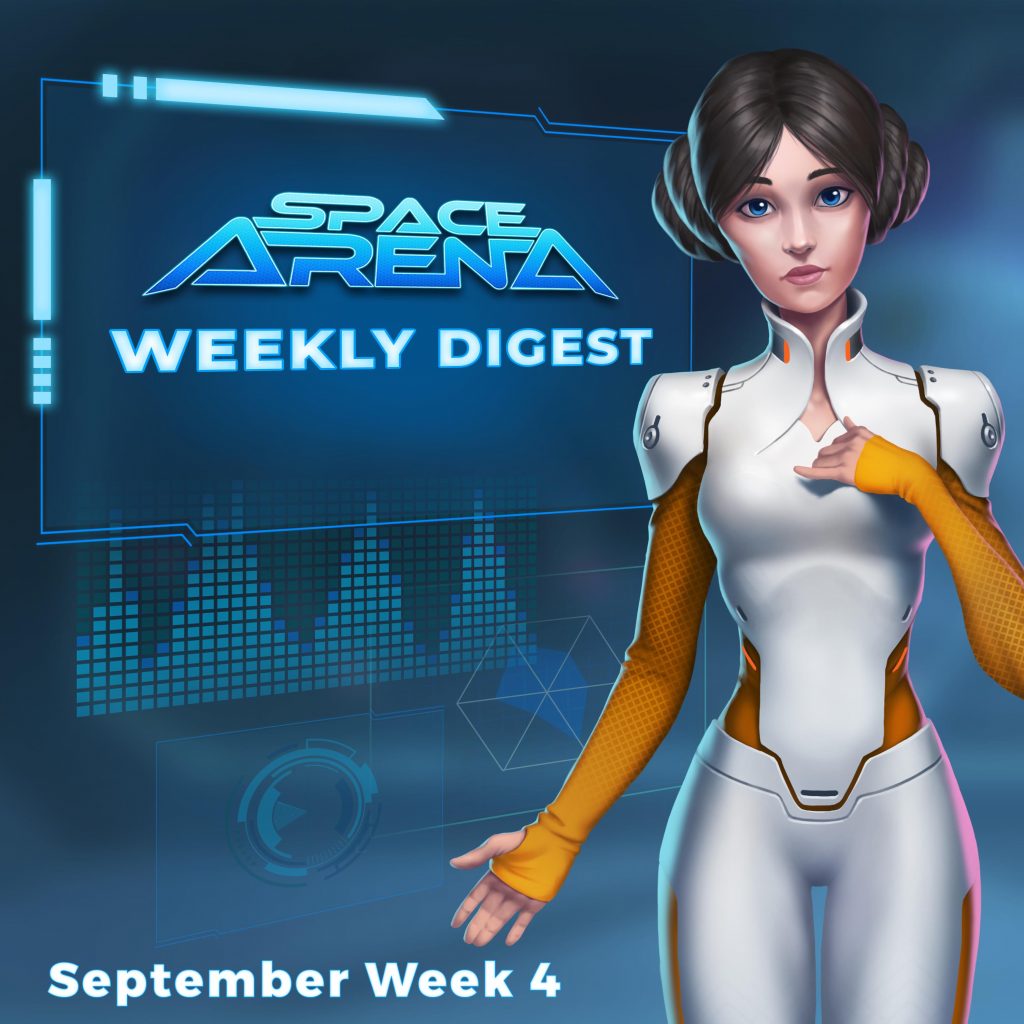 👨‍🚀 Greetings, Commanders!
💡 Serg is here, and I am here to let you know what happened in our galactic community in the last week. You know, what time it is… It's Weekly Digest time!
🌌 The team has prepared the sixth issue of the "SpaceMyths" segment. This time, we checked the myth regarding the Galaxy loot value. Here you can read the full text.
👾 Three days ago, the "Grind Time" event has started, where Commanders receive special points for each action. We kindly remind you that the event will last for 2 more days. Good luck in the Arena!
🙌🏻 We continue to learn more about our Commanders, who are conquering the vastness of space from all over the world. In order to do this properly, a special survey was conducted. It will help the team to improve the game and the quality of the community content on our social platforms. There is also a small reward for participation. You can take part here.
📢 2.16 update is out this week! Changes in this update affected mostly deep game mechanics. Plus, new game resources have been added – Limit Breaker and Powerful Limit Breaker. Here is a link to the full article.
📊 The second issue of the infographic was also released. The statistics have been collected over the past three months. There you can find answers to the questions "What weapons are popular now?" "What modules are the most frequently upgraded?" and so on. More details could be found here.
🤓 Another issue of the traditional Encyclopedia segment was published. This week's letter was the letter M so we speak about one of the Cruiser-class ships – Morningstar. Link to the full story. 
💬 Serg: Commanders! So, the long-awaited Grind Time has come. Frankly speaking, I was waiting for it for a long time. Moreover, I have carefully prepared for the event: saved up common chips, blueprints and bought a Therion. As a result, 50k points in my pocket already. And how many points have you already earned in the event? What result are you striving for? Share your thoughts on our Discord server and dream with me 🙂
🔶 And don't forget: the team is always ready to hear your game-related suggestions and answer your questions! Send them directly to one of the community managers.
Did you like the article?
2526
1
0
cookie-check
Weekly Digest, September, Week 4