Weekly Digest, March, Week 1
Greetings, Commanders!
So, it's Friday, which means it's time for the traditional Digest! Let's take a look at what's happened in the last week in the game and the community.
This week, the last, fourth challenge of the Community Event has been completed! Congratulations to all Commanders!
Together we managed to accomplish the impossible and avoid the fate of the mythical Planet 13!
We consider it our duty to remind you that all players who have reached level 15 will receive well-deserved rewards this month. We hope that each community member will have enough time to reach the required level.
We also remind you that a special community task was also announced in addition to the collective salvation of the Arena. Our Space Community completed it. Each of our community members has the opportunity to check in once in the recent publication and get the deserved 20 Auction Points. But be careful, you have exactly ten days to do it. March 13, this opportunity will be closed. Details could be found
here
.
So, the Universe Challenge event is over. You were able to complete the last challenge in the shortest time, long before the deadline. We were able to save our beloved Arena together, and each of us will receive our well-deserved rewards soon. Even though this week was not too eventful in our community, we still managed to show the universe that we are undefeatable if united. And now I would like to get feedback from you on the past event and find out if you would like to see something similar in the future? What are your general impressions? Be sure to tell us. It depends on you whether we will develop this kind of activity!
See you at the Arena, Commanders!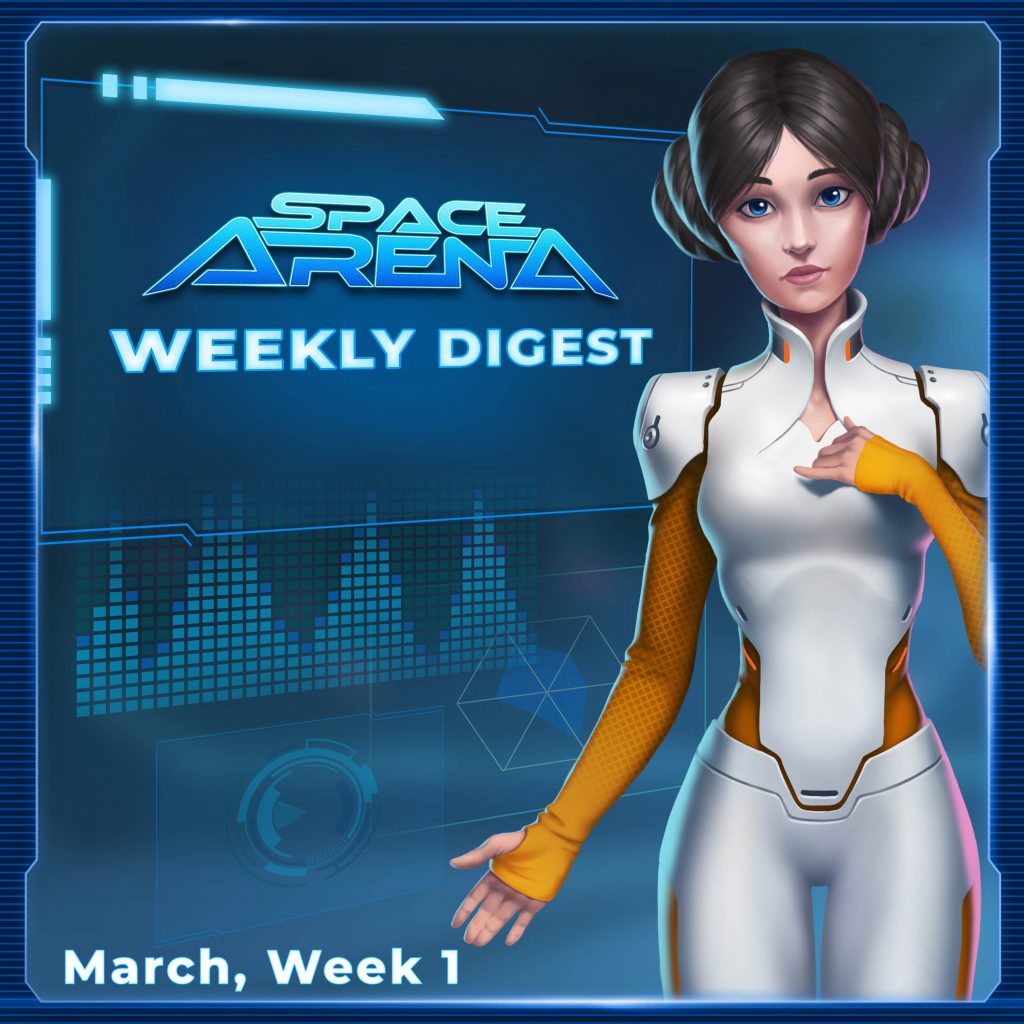 Did you like the article?
3169
1
0
cookie-check
Weekly Digest, March, Week 1