Weekly Digest, January, Week 2
👨‍🚀 Greetings, Commanders!
💡 Without further ado, allow me to present the very first digest of 2022! Let's take a look at what happened this week.
🤓 Our team released a fresh, eighth, issue of the "SpaceMyths". This time the myth itself was indeed intriguing. And it's not surprising, because we decided to check the long-awaited myth regarding the Point Defense Turret, actually, its efficiency while playing at x1 and x2 speed modes. Well, all I can say – nothing has turned out as we expected! So make sure you have checked the publication!
👾 The Grind Time event has become available for all Commanders! This time the team tests the new format of the event and new rewards as well. Looking to hearing feedback from you!
👽 Another contest has started. Within this contest, Commanders are able to put their heads together, solve the puzzle and win some Auction Points! I invite you to take part in this small contest.
❗ Today we also have released breaking Development News regarding another upcoming update. Here you can read more about it.
💬 Commanders! Many nations of the world have a specific tradition to discuss their plans for the upcoming year. And our galactic universe is no exception. Well, we can't just simply fit all of them in one publication. Still, there is something important we should mention. I can assure you – the team has huge plans for the Space Arena! And I can highlight the most important ones:
▪Clan Wars;
▪events;
▪visual part of the game (believe me, there are lots of changes incoming here!)
Generally, all I can say at the moment – follow the news and stay in touch!
And see you at the Arena, Commanders!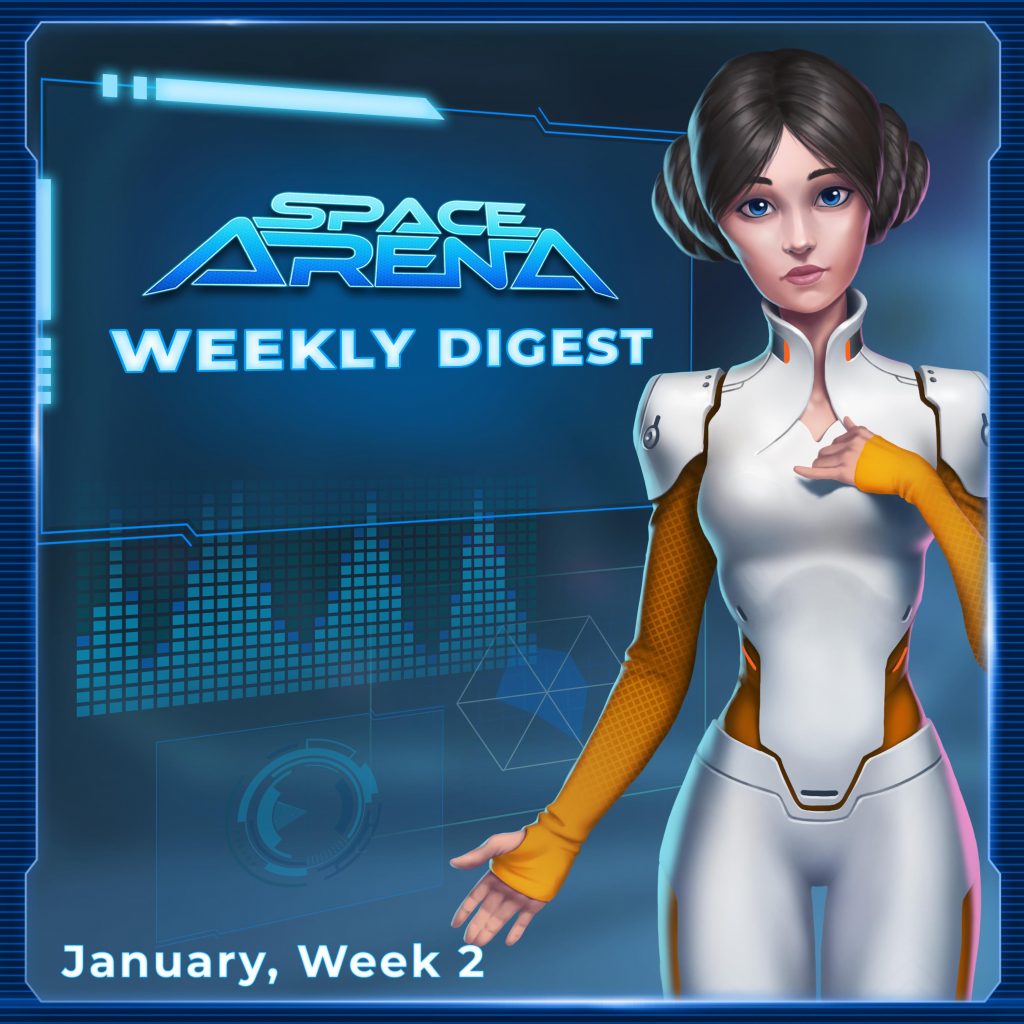 Did you like the article?
2994
9
0
cookie-check
Weekly Digest, January, Week 2