Weekly Digest, 10/30/2023
👨‍🚀 Do you know what kind of chill the HQ staff prefer after a hard working week? Of course, it's racing on Light Fighters at special cosmic rallies. The adrenaline rush is something else! Though, renting Light Fighters doesn't come cheap for the HQ. But that's alright. Let's move on to the events of last week.
🌌 The Halloween challenge is still available to complete. Commanders, how do you like the rewards? According to one employee from the HQ staff, "they are spookily cool".
👽 How could we not mention the artworks of the Commanders? If there were a Creative League on the Arena, these Commanders would surely make it every season. Just check our Discord community to see all these heroes! Some of them will receive a prize for the pumpkin highly upvoted by others.
💡 We hope you managed to get the offer of 2,500,000 Credits for 399 Celestium. The HQ Economic Sector really outdid themselves. They also reviewed the Celestium offer with Credits and Chips. Now, for 599 Celestium, you can get 750,000 Credits, 750 Chips, and 75 Overclocking Chips.
▪ The Clan Wars of the 26th season are already in full swing. The HQ, as usual, covers the war results in its BNCW episodes. Let's remind you of the winners of the last clan war. If you meet any of them next time, make sure to prepare for battles properly: TheFinalFrontier, Dominus, Anomaly, Unity, Blackhole, BurnToDeft, YourFace, Czech_Republic, KCCO.
🚀 Do you like the Halloween skins on the Light Fighter, Myrmidon, and Achilles? We're pretty sure Arena veterans and newcomers appreciate them.
👨‍💻 The HQ has launched a series of polls about the best ships in their class. We deliberately excluded any special ships because they are not available to rookies at the beginning of the game, and you need blueprints to unlock them.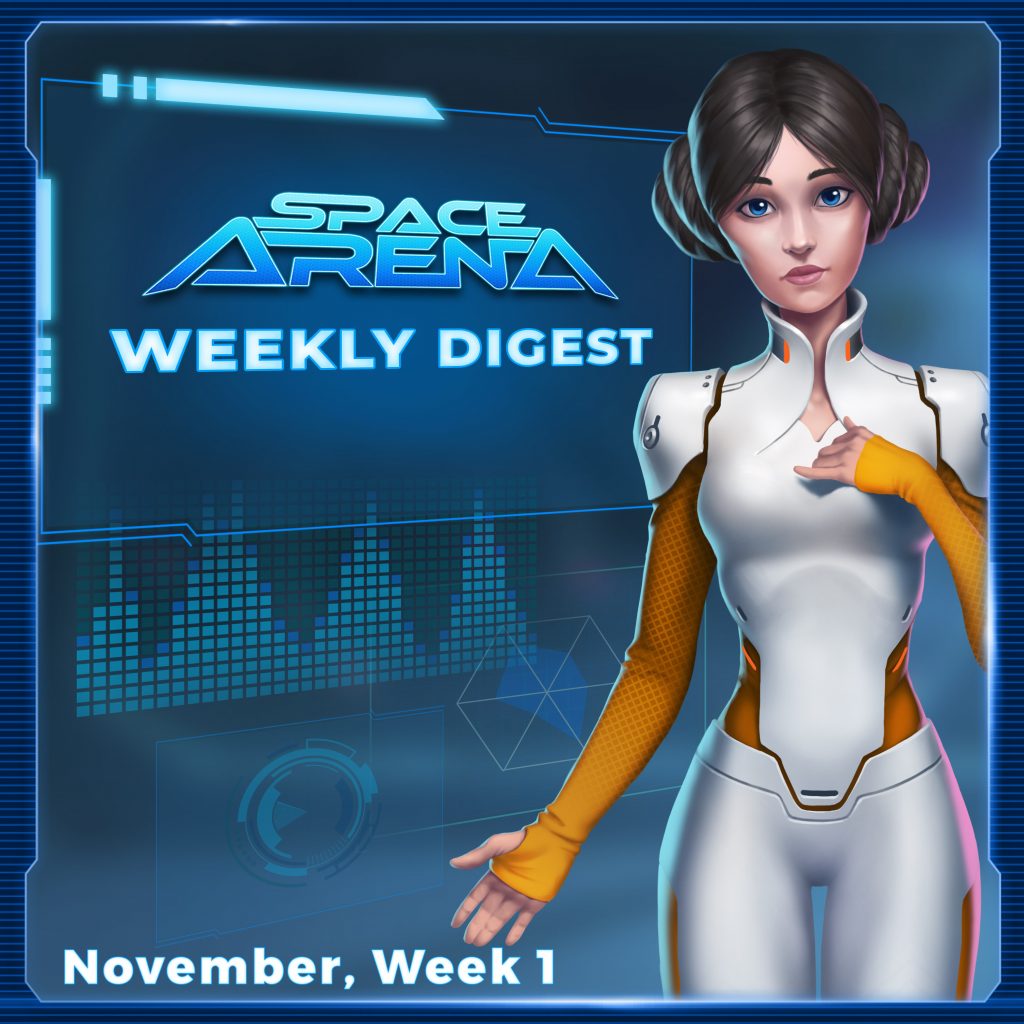 Did you like the article?
5700
2
0
cookie-check
Weekly Digest, 10/30/2023