Weekly Digest, 09/18/2023
👨‍🚀 Commanders! HQ to report. The digest for the past week is now on your devices.
🏴‍☠ Ahoy, landlubbers on your cosmic ships! Pirate weeks have been announced. Novice Commanders have already had a chance to get their hands on the pirate ship Miran Mk2, giving it a test run. For the rest of the Commanders, we have some advice. Set sail with your grand galleons to the Arena and stay tuned for news. Something exciting is happening this week.
⚙ Have you already had a chance to test the pirate module "EMP Launcher"? It's quite a find! Initially, the HQ opened access to the module for Commanders at level 54 and above. However, the opportunity to test this pirate discovery also became available to other Commanders in the recent Anomalies. Be sure to share your thoughts on the module. Today is the last day of testing.
▪ The HQ has found that clans in the Arena are quite similar to pirates. Pirates often aren't averse to "locking anchors," which in space pirate slang means "dueling to see who's stronger." Clans engage in a similar pursuit in clan wars. Let's remind you of the winners of the last clan war from our BNCW episode: Blackhole, Never, YourFace, TheFinalFrontier, KosmoKot, Second Xaoc squad, RussianGalaxy, HYDE, КосмоФлот, Czech_Republic.
💡 Another season of clan wars has ended, and the HQ has summed up the season results. 11 clans made it into the Master's League. Let's see how much this top11 of clans will change in the current season. So far, everything looks quite interesting…
👽 Talented Commanders continue to delight our intergalactic community. The HQ received artworks from Commanders Perokl and T.2.0. Some artworks were sent to the HQ and were classified as secret.
🚀 Traditionally, the HQ has provided an early look at the ships that Commanders will use to conquer the Anomalies event. This time, it's the old, beloved pirate ships PSS Sparrow Mk2 and PSS EL-K Mk2
👨‍💻 What's an event without community predictions of their placement in the Anomalies? The HQ has changed the rules of the special Discord event. Now, Commanders really had to give it their all to earn a reward from the HQ. Very soon, we will announce the 20 Commanders who came closest to their final placements. What do you think the HQ has prepared for them as a reward?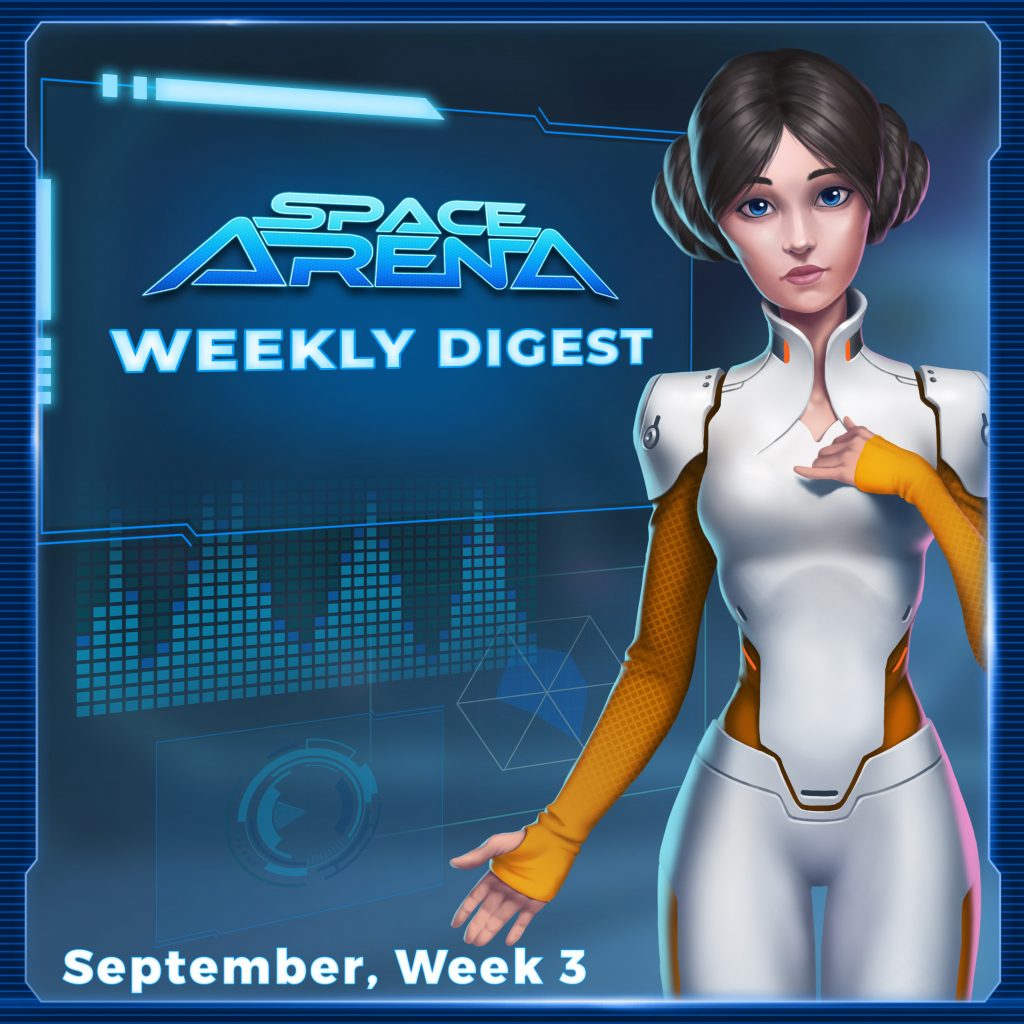 Did you like the article?
5508
0
0
cookie-check
Weekly Digest, 09/18/2023