Weekly Digest, 09/10/2023
👨‍🚀 Greetings, Commanders! The HQ hopes that no meteorite debris made it to your planet. They were intercepted by our mega point defense turrets. If your ship was indeed damaged due to a sudden meteor shower, please contact the HQ staff's support sector and file a claim. In the meantime, let us tell you about the news from the past week.
👽 Let's remind you who among the Commanders shared their artworks this time: Besucher,〔R●S〕SpaceFrog, and Aze123.
💡 According to our devices, the summer period on Earth has given way to autumn. On this occasion, the HQ shared the most significant results of the summer that occurred in the Commanders' community and on the Arena.
⚙ The trial ship Spectrum… What can we say about it? 686 real rocket threat cells. Those who have tested this ship will understand us.
▪ The clan war season is about to end. Surprisingly, even for the HQ, the latest BNCW episodes turned out to be quite unpredictable. And here are the latest winners among the top 10 clans: TheFinalFrontier, Dominus, YourFace, ShadowReavers, Fallout, KCCO, HYDE.
👨‍💻 Have you managed to achieve the highest rating ever on the Arena on our Discord server? So far, the record for rating belongs to Eternal with 100,028 rating points.
🌌 The results of the Special Anomalies Challenge event have already been announced, and the rewards have been sent out. The HQ is already preparing to change the event conditions to make it truly hardcore…
🚀 Commander [DOM]MasterTog, also known as the Average Cent Enjoyer, somehow managed to obtain a secret ship from the HQ with the codename Peacemaker. It turns out he just wanted to take this machine for a spin and record some gameplay videos. A true Commander.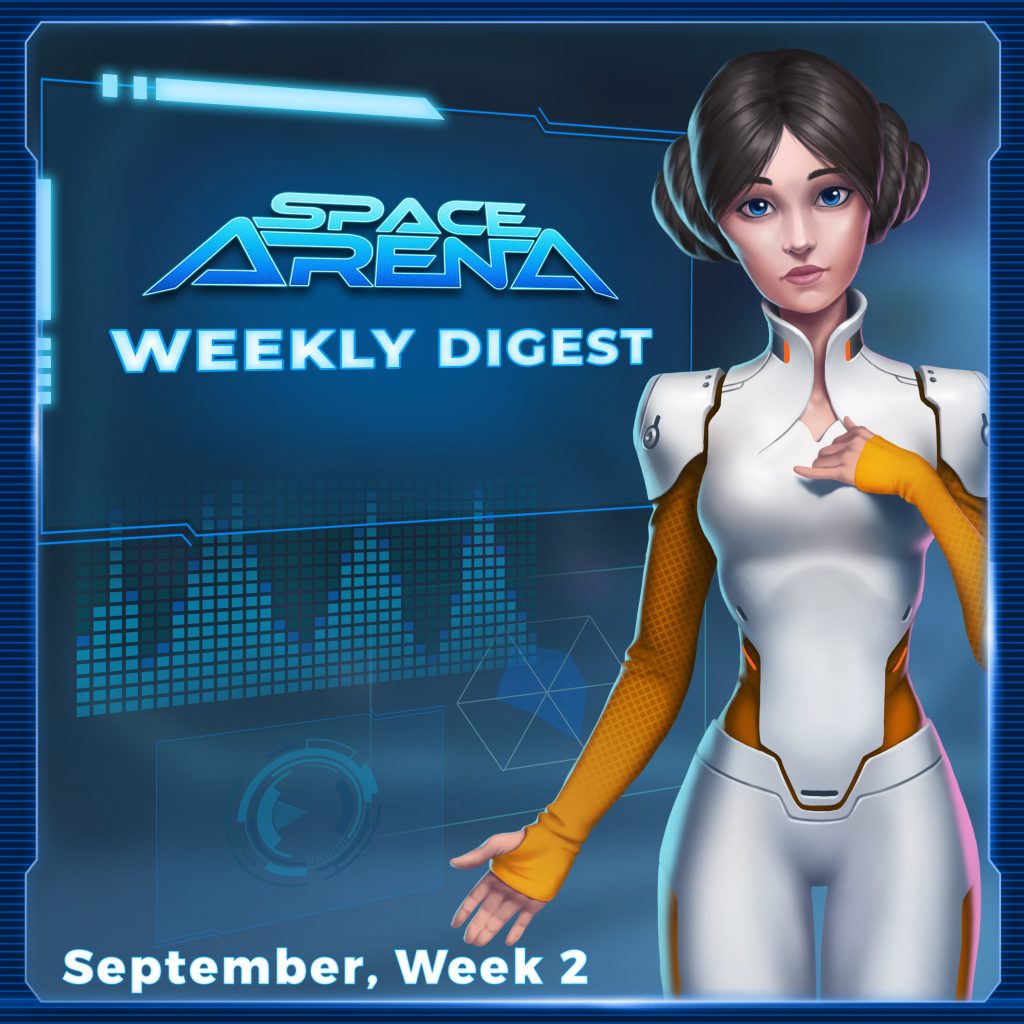 Did you like the article?
5480
2
0
cookie-check
Weekly Digest, 09/10/2023