Weekly Digest, 08/19/2022
👨‍🚀 Greetings, Commanders!
💡 HQ is here! It is about time to tell you about the recent news in the Commanders' community. And we gonna start with the advertisement (damn ads, they are even in space!) HQ decided to sell the deactivated TACO prototypes. Are you interested in such a bargain? The announced price is quite modest – just 12 000 000 000 000 Credits per prototype. What? What do you mean by "damn cats cost a fortune"? There is high inflation in space, you know! Cutting-edge technology developed by the HQ! Darn. Well then, it isn't, it isn't. Weekly Digest time!
🚀 The Fleet Academy classes have started! For those who missed the info: it is a place for Commanders where they can either learn something new or hone their engineering and fighting skills. The first task is already waiting for you, Commanders!
👾 Don't forget to use the promocode for Celestium! We hid this promocode into the latest video on the official Youtube channel. You may find the link on our website. Celestium is never a bad thing!
❓ If you feel the Fleet Academy task is a piece of cake, check out the latest Trivia issue as well as the right answer in the comments below the Trivia publication. According to the Commanders' answers, the question caught Commanders off-guard…
🐈 One more thing. HQ had descended into chaos once again: TACO Mk2 prototypes escaped! They are harder to find, and the questions about the deactivation protocol are even more difficult. On the whole, these Mk2 versions are even more dangerous than the previous ones. Wait a minute… According to our intelligence, all prototypes were found! Only three of them need to be deactivated. Nicely done, Commanders! HQ is secured. Soon we will present all Commanders who took part in this special event with the rewards. Congratulations once again!
💬 Commanders! So, the whole TACO thing has reached its end. We can breathe a sigh of relief. Now all of you can pilot your favorite ship in the hangar and surf space as you like. Huh? Hold on. The latest Space Herald issue says the Grind Time event will start soon. Well, turn on your Warp Drives. Next stop – Arena stages!
And see you all there, Commanders!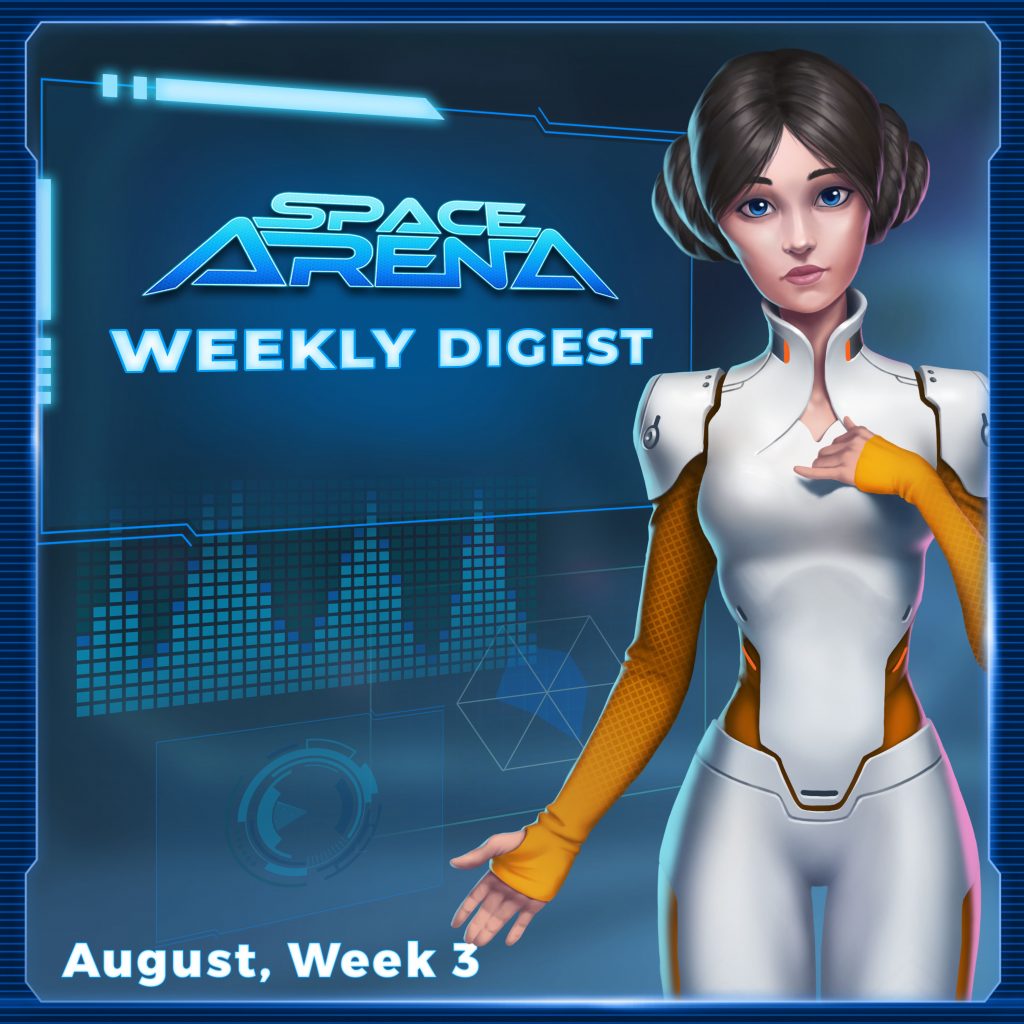 Did you like the article?
4096
0
0
cookie-check
Weekly Digest, 08/19/2022