Weekly Digest, 08/12/2023
👨‍🚀 Greetings, Commanders!
The HQ Analytical Sector as determined that publishing the weekly digest on Monday is not the best idea. One of the main scientifically grounded reasons can be attributed to the extremely high workload of Commanders on this day. We simply believe that you might find it tedious to read. Well, the Weekly Digest is already before you.
🚀 How do you like the trial ship – Galactic Carrier Twin? Even some of the HQ staff were surprised by its parameters. Not to mention the parameter "Damage of all weapons +15%." The employee responsible for writing the digest personally tested this huge monster and was satisfied.
⚙ The HQ has announced the potential implementation of buttons that allow partial control of the ship. We're talking about controlling modules like Junk Launcher, Repair Bay, and various engines, including the Warp Drive.
▪ The Clan War season is coming to an end. The HQ will closely monitor the results of the last war. The positions of the top ten clans could indeed change at the very last moment. For now, let's talk about the winners of the latest Clan War: Blackhole, TheFinalFrontier, YourFace, AofA, ShadowReavers, BurnToDeft, КосмоФлот, and the second Хаос squad.
👾 The results of the special Discord Anomalies challenge event are in. Rewards have been sent to all participating Commanders. Good news indeed!
👨‍💻 After 3 months of collecting and analyzing your questions, the HQ has released the 24th edition of "In Touch With Devs." We answered questions regarding Phantom and Iota Galaxy Coordinates as rewards in Ship Competition game mode, the possibility of increasing the level cap or global Commanders' progresses reset, determination of Anomalies rank in case of two Commanders with the same trophies, odds in upgrading/limitbreaking system, Fusion Ray function features, shields' radiuses, and Clan Wars tie.
👽 While summer is in full swing on Earth, Commanders have no intention of resting. Apart from battles on the Arena, they are venturing into creativity. We're talking about Commanders: [DOM]MasterTog and [HYDE]EndSiege. And of course, there's the anonymous Commander who provided their vision of the Centurion. Check our Discord community to observe these artworks!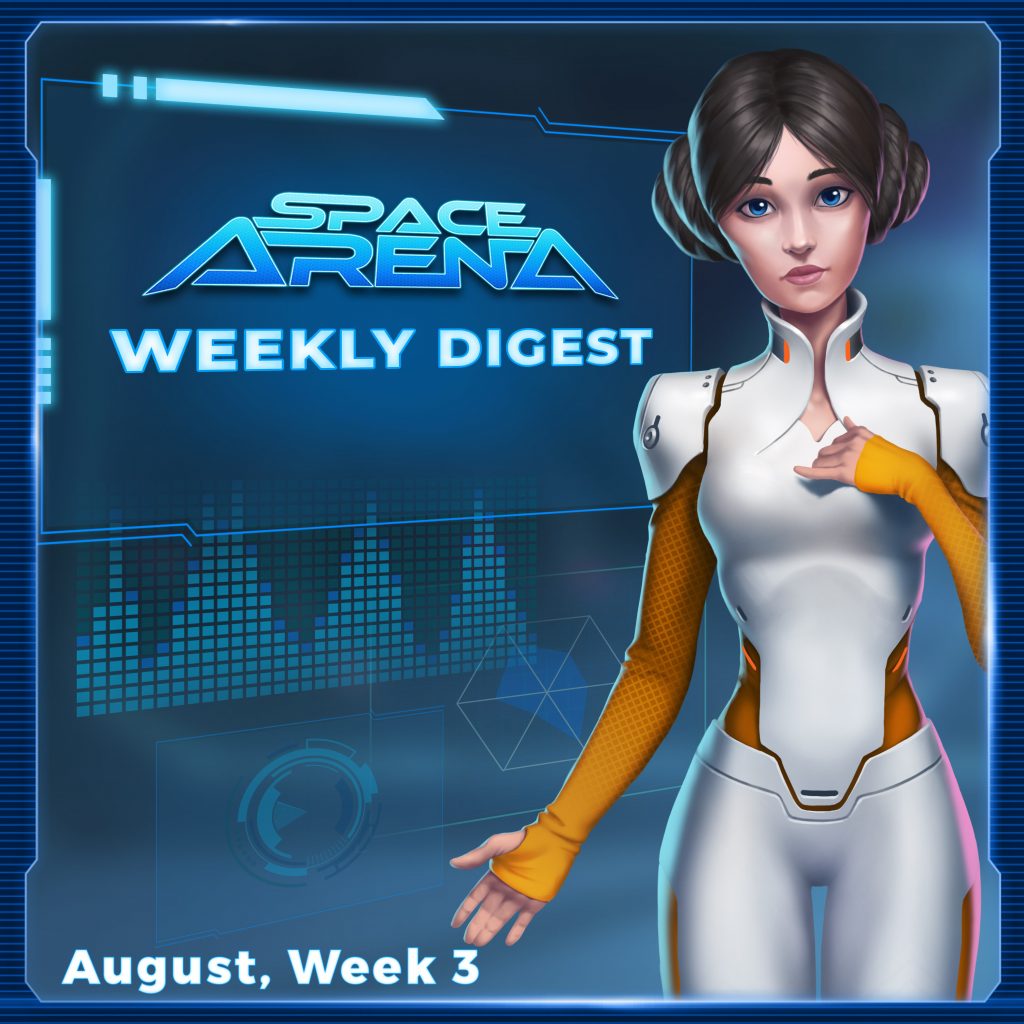 Did you like the article?
5401
3
0
cookie-check
Weekly Digest, 08/12/2023