Weekly Digest, 08/10/2023
👨‍🚀 Commanders! We here at the HQ were informed that leaves have started falling on Earth. At first, we thought there might be some planetary anomaly occurring. But then, HQ staff reminded us that it's the arrival of autumn! We hope you haven't succumbed to the so-called autumn blues. And even if you have, the Arena is here to help. Well, it's time to talk about the events of the intergalactic community.
▪ While Commanders are battling in the last clan war of this season, we'll remind you of the winners from the last BNCW episode: TheFinalFrontier, Dominus, Blackhole, YourFace, КосмоФлот, Fallout, Anomaly, Grom, AofA, Koreans.
🚀 The HQ has introduced a new trial ship called Imago. Commanders have noticed that the ship resembles some past experimental ships, and its shape resembles a so-called Pikachu. Unfortunately, the HQ's Scientific Sector couldn't find any data on this Earth creature. In any case, let's assume that you like the ship. After all, a unique bonus of "+20% Range for all modules" – it's too OP, as the young HQ staff specialists like to say.
👽 Memes and videos. Where would we be without them? Commanders have sent in so many works that the HQ staff couldn't keep up with publishing them all. All submissions were made to the Staff anonymously. We promise that next week, Commanders will also receive a batch of great memes!
💡 The clan war season is ending in a couple of days. In anticipation of this event, the HQ staff has decided to conduct a special survey. Should clans be rewarded for their most memorable achievements of the season? Feel free to vote on our Discord server.
🌌 The results of the ⁠Special Anomalies Challenge event have been summed up, and Celestium has been sent out. We're also waiting for the Anomalies this week!
⚙ Commanders, how did you like the recent shop offer of 1,000,000 Credits for 170 Celestium in the store? Judging by the comments, you seemed pleased! The HQ's happy about this and will continue to delight Commanders with new offers.
👉 And which special offer did you like the most of all time? Tell us about it on ⁠the Discord server, Commanders!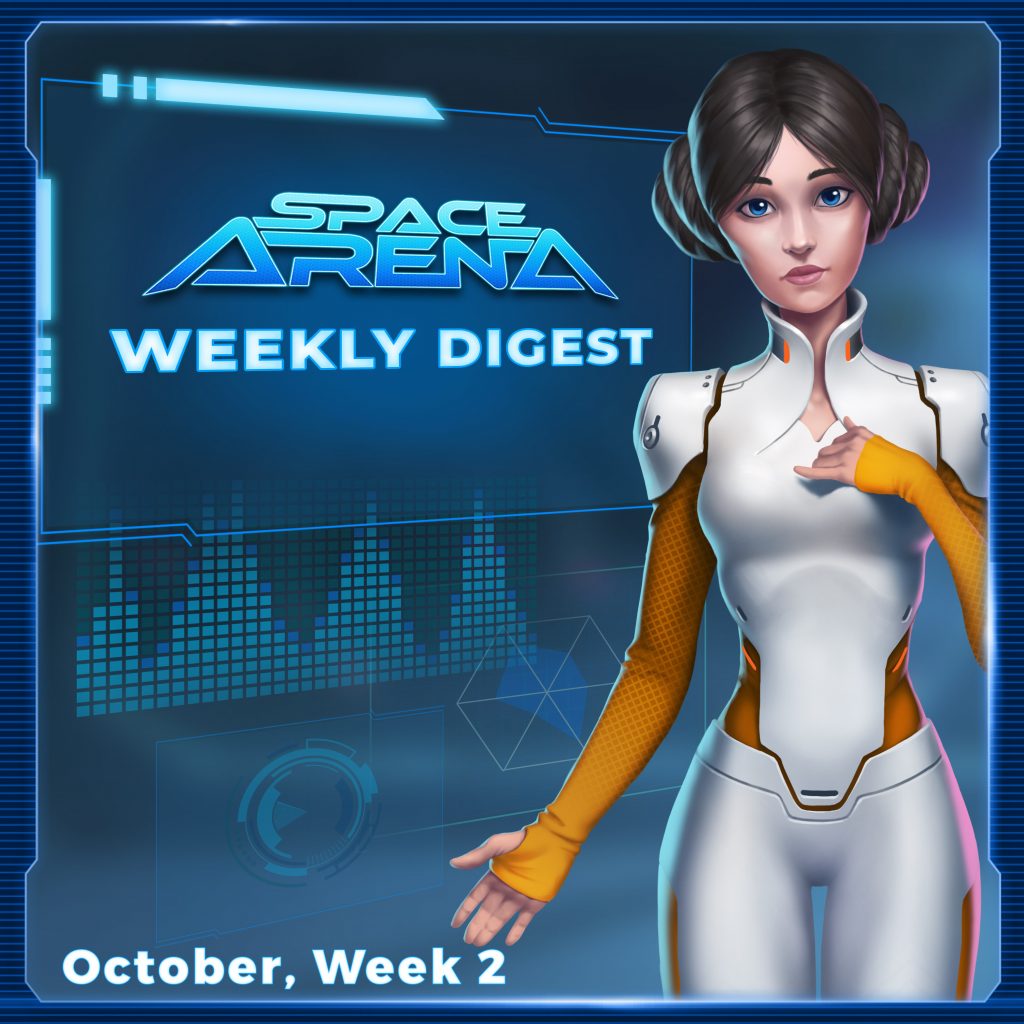 Did you like the article?
5623
0
0
cookie-check
Weekly Digest, 08/10/2023