Weekly Digest, 07/24/2023
👨‍🚀 Greetings, Commanders!
💡 Somehow, two strange characters managed to infiltrate the HQ. One is an old man with a fancy hairstyle in a white coat, and the other is a 14-year-old boy in a yellow T-shirt and jeans. They call themselves Rick and Morty. Do you know them? Well, never mind, the HQ's Internal Intelligence Service will deal with them. Now let's move on to the digest!
▪ This time, there was only one BNCW issue. But what an issue it was! The very last one of the previous season. The winners of the issue for July 18th were TheFinalFrontier, Dominus, КосмоФлот, KCCO, ShipFaced, the main squad of Хаос, Pain&Gain, and BurnToDeft.
👨‍💻 Quoting one of the generals from the HQ: "The news about the Galaxy Coordinates Scanner rework has really clicked with me! Hype!"
👾 Well, the last day of the Grind Time event has come to an end. Commanders, show off in our social media accounts how many points you managed to farm. The staff member responsible for this digest managed to get enough points to buy all the chips and the 100% SU every day of the event. In addition, he managed to purchase the Phantom Galaxy Coordinate four times.
🔬 At the end of the previous season of clan wars, 9 clans were able to achieve the Master League. Not bad! The staff members made a bet among themselves on whether this number will be higher or lower at the end of the current season. Thousands of Credits are at stake.
⚙ Alongside Grind Time, the HQ has traditionally announced the start of the Anomalies event. As always, we showed the Anomalies ships in advance. This time, Commanders were able to fly on Battleships and Galactic Carriers.
🌌 We hope the special offer with 20 Iota Galaxy Coordinates helped you earn extra event points.
🚀 Lastly, we have already begun summing up the results of the special Discord Anomalies prediction event. Those who predicted their place in the event and forgot to post the final result – hurry up and send the screenshot from the in-game mail to the server! The reward won't calculate itself.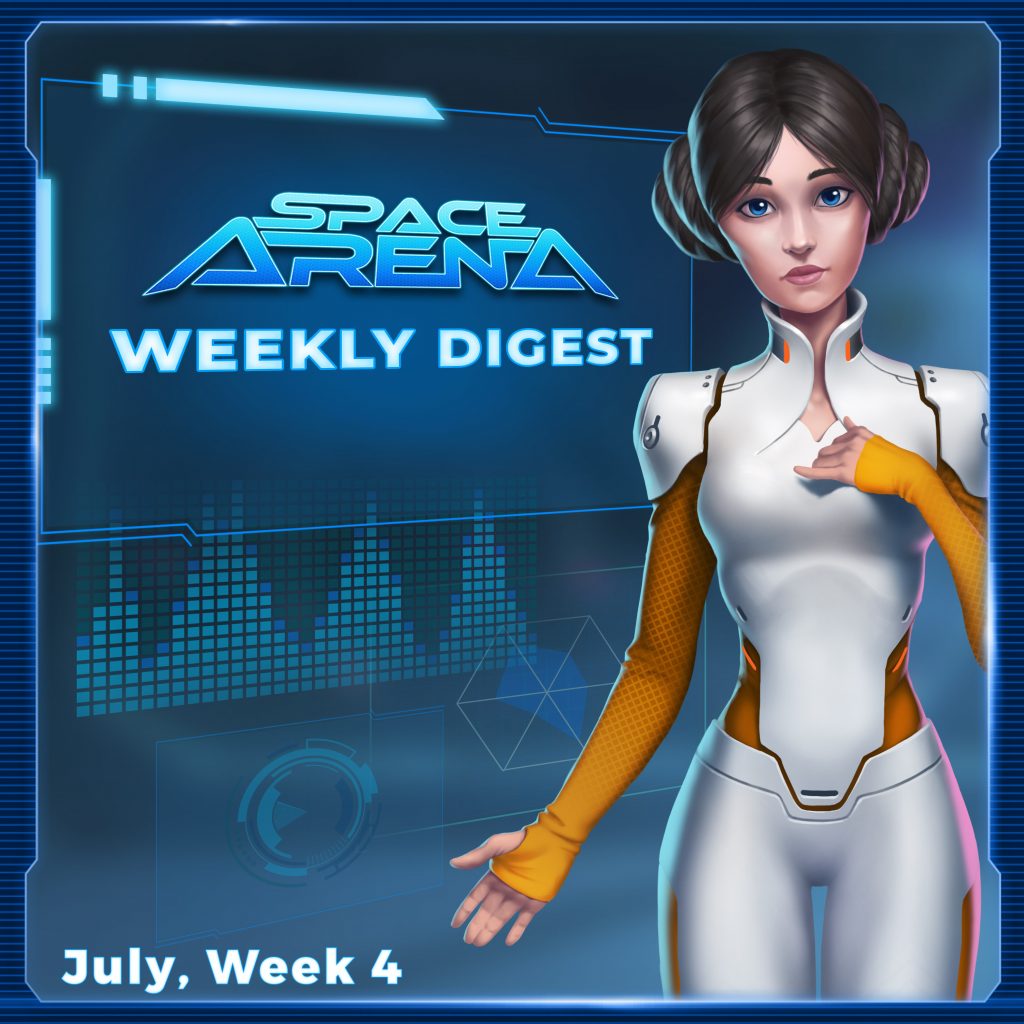 Did you like the article?
5331
1
0
cookie-check
Weekly Digest, 07/24/2023