Weekly Digest, 07/22/2022
👨‍🚀 Greetings. Commanders!
💡 WAIT, WHAT? YOU SAY THERE ARE LOTS OF PIRATE SHIPS FLYING AROUND THE HQ? Ah, wait. It's just you, waiting for THIS thing. Okay, I think I have what you came for… Digest time!
📡 HQ staff still has not decided which Commander we should call The Blueprints Mogul. So, if you still have not shared the screenshot of your stockpile of blueprints – feel free to do so!
👨‍💻 Another myth was checked within the eleventh SpaceMyths issue. This time HQ had to deal with the very unusual one regarding the Arcfusion Array module.
👾 Also, an intergalactic tactic drill was conducted. We congratulate the fastest ones once again! And here's a message for others – please be patient! The next drill is right around the corner…
💬 Commanders! HQ staff busied themselves with a great question lately. Imagine that Commanders got a chance to pick any of the unique bonuses for an intended ship. Which combination will be the deadliest one in this case? Looking forward to hearing some bright ideas from you, Commanders!
And see you all at the Arena!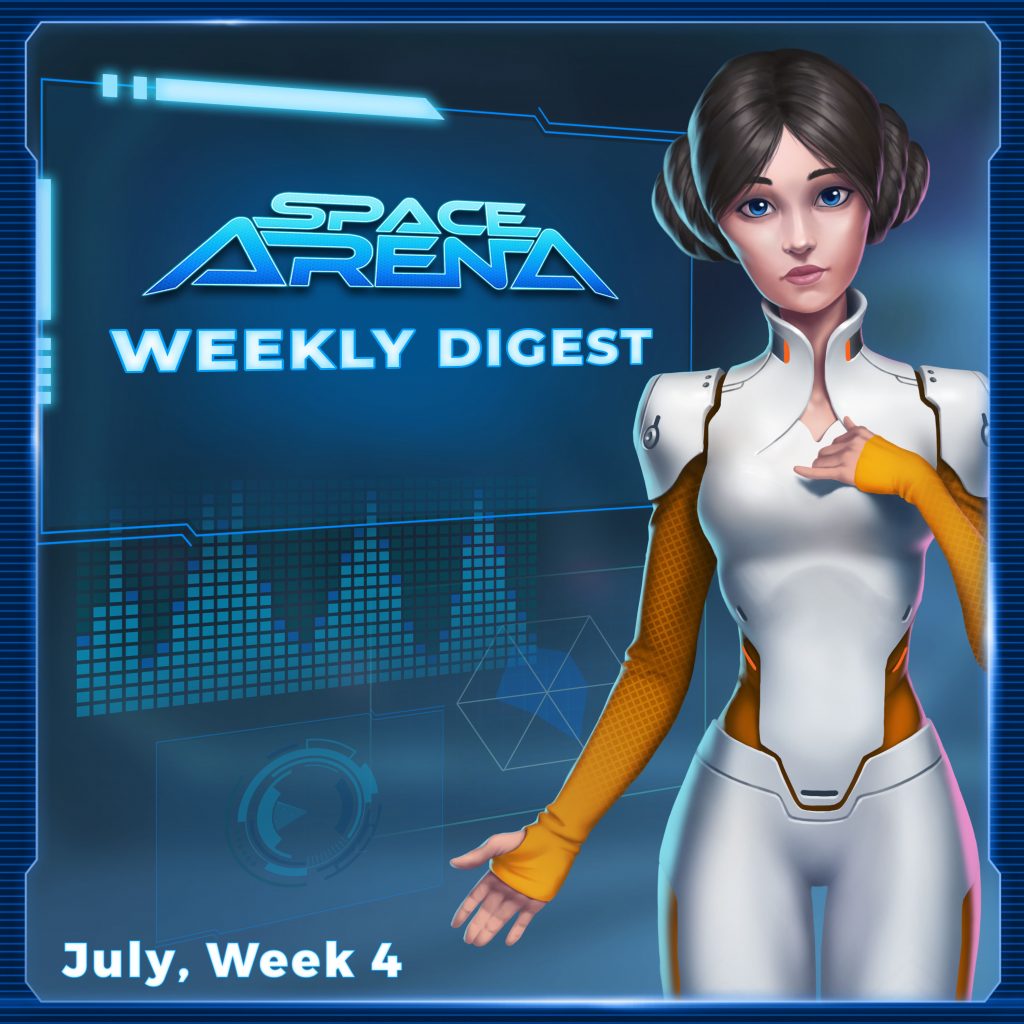 Did you like the article?
3942
3
0
cookie-check
Weekly Digest, 07/22/2022