Weekly Digest, 06/29/2023
👨‍🚀 Greetings, Commanders!
💡 Someone from the HQ snitched the Time-Turner device to catch up with the deadlines. It would have been fine, but time is the same for everyone. Thus, he delayed our Weekly Digest for almost a week. Well, the employee has been fired, the time warp device is back in the HQ museum, and the digest is already on your gadgets!
▪ BNCW issues… Such wonderful words. And when there are multiple BNCW issues within one week, we can truly rejoice in cosmic existence!
👨‍💻 The HQ reminds you that in version 3.9.5, the HQ changed the Power Generation, Shield Strength, Shield Max Regeneration, Shield Regen Speed, and Maximum Regenerate (Repair Bay only) parameters' values.
🚀 Let's also recap the final results of the previous Clan War season. TFF, Dominus, Blackhole, YourFace, Хаос, Pain&GainDE, КосмоФлот, ShipFaced, KCCO, and BurnToDeft have reached the Master League.
👾 After we conducted Credit, Celestium, and Chip giveaway, some Commanders noticed that the HQ should hold such giveaways more often with a larger number of winners. What do you think?
👽 Check out our Discord community to see the recent Commanders' artworks!
❓ Judging by the Commanders' responses, Trivia turned out to be too easy. It seems the HQ needs to prepare a super difficult question. We got it. Challenge accepted.
😎 Some statistics from the previous Anomalies. In total, 93 Commanders participated in the special Anomalies challenge, where you had to predict your final place within the event. This time, the overall "accuracy" of the Commanders was noticeably higher than in previous challenges. Coincidence? We don't think so.
Continuing with the topic of Anomalies. As you know, this time the ships for the Anomalies were provided by Commanders Shaggy (Ethan), Keshma, casual_zeke, and meggarox. Not only the HQ but also the Commanders positively evaluated the ship designs. And we at the HQ thought: what if we additionally reward these Commanders for their high level of engineering thinking? Well, it's done already! All four Commanders received 200 Celestium each on their accounts.
And see you at the Arena!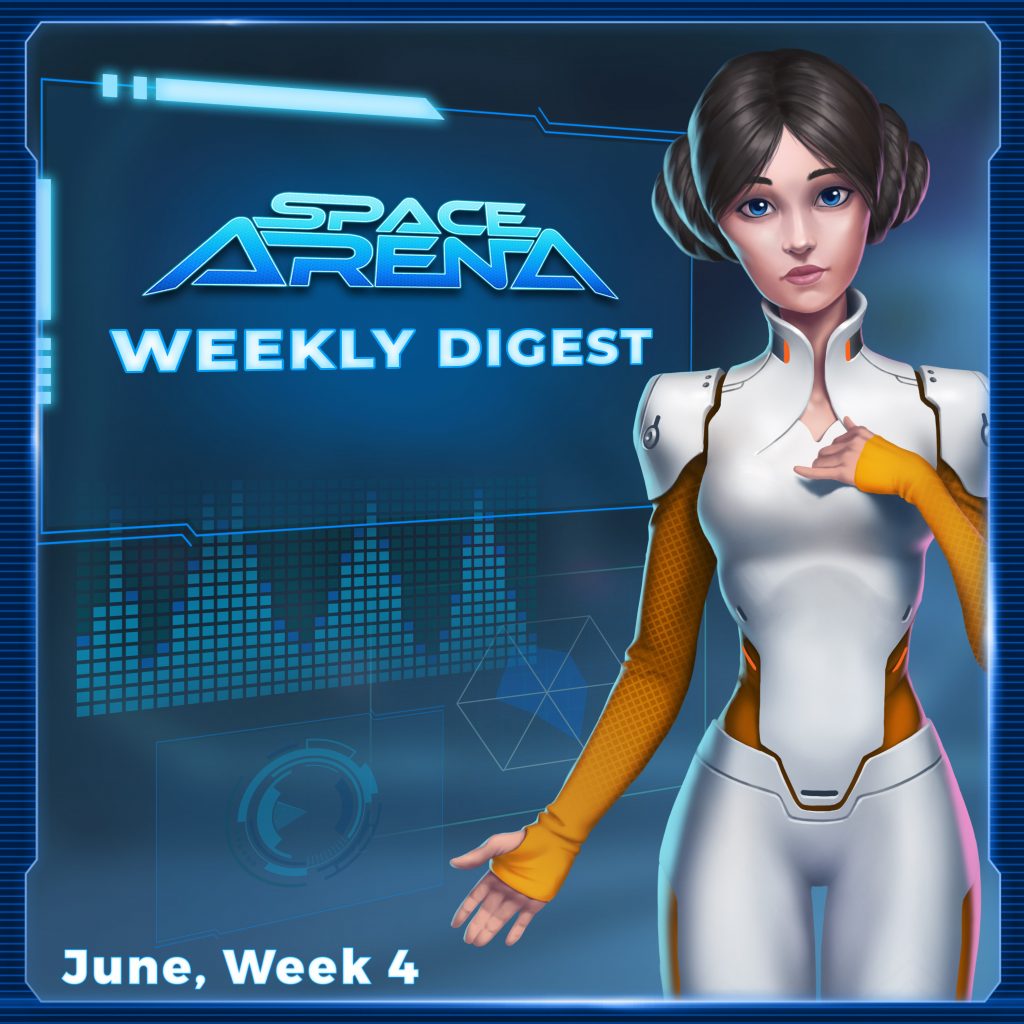 Did you like the article?
5235
2
0
cookie-check
Weekly Digest, 06/29/2023