Weekly Digest, 06/05/2023
👨‍🚀 Commanders!
💡 We're late with our Weekly Digest. Let's not make excuses. We'll just say that a computer with all the necessary data for preparing the digest got sucked into one of the porthole. Don't believe it? Well, we tried. Now, let's get to the digest.
👨‍💻 The HQ released the first issue of "In Touch With Devs" this year. This time, we answered questions regarding campaigns, Junk Launcher, shields, Clan War bonuses, mines' damage, Doomsday Laser, Glossy Armor, matchmaking system, Bunker Shield, and the new Fleet Arena..
🔬 Following that, two urgent Development News issues were released. The changes affected many parameters of almost all modules in the Arena. Make sure to read it if you haven't seen the news yet.
📚 The HQ released the first guide of this year regarding the new Arena mechanic – daily login rewards. Extremely useful reading material.
❓What did you think of this week's Trivia? To be honest, we were surprised by the final statistics of the answers. Indeed, equipping Super Cannons on Commanders who are just starting their professional journey is quite exotic!
▪ The week concluded with a fresh Breaking News from the Clan Wars. Here is the list of winning clans: TheFinalFrontier, ShadowReavers, Pain&Gain-DE, AofA, ShipFaced, Хаос, Blackhole, КосмоФлот, Dominus, PiratesBay.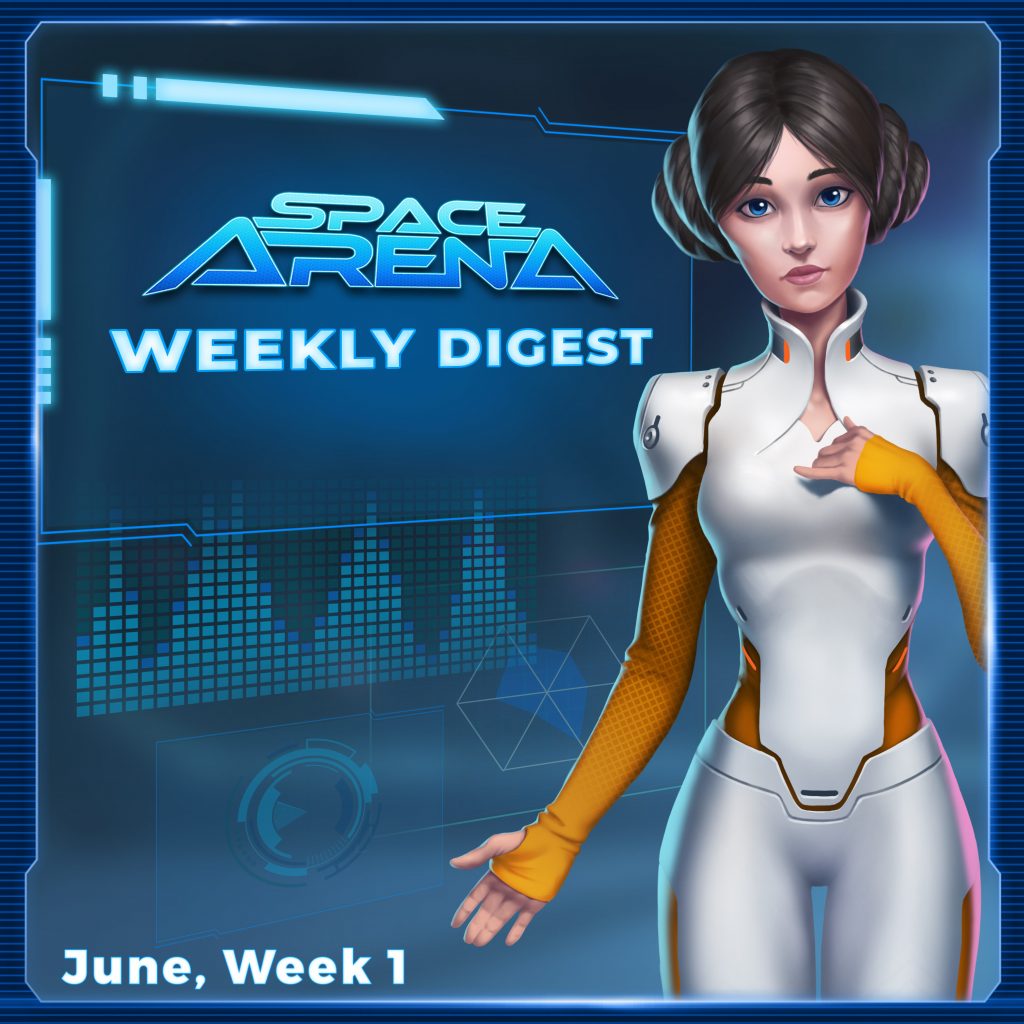 Did you like the article?
5135
3
0
cookie-check
Weekly Digest, 06/05/2023