Weekly Digest, 05/26/2023
👨‍🚀 Greetings, Commanders!
💡 Surely, on your planets (at least on Earth for sure), the summer days have begun. But what about us? We have space with its freezing temperature outside the portholes! And yes, we also have a digest. Let's take a look at it.
👽 There's never too much creativity. This week, Commander [DOM]MasterTog shared his work. Cool!
▪ The Breaking News from the Clan Wars issues turned out to be informative. Interestingly, this time we released the final issue of the previous season and the first issue of the current one.
👨‍💻 Have you seen the tip for the reworked Fleet Arena? We hope it will help you in future battles!
😎 Reminder: rewards for participating in the last survey have been sent to the Commanders.
Commanders! The Anomalies have begun, and so has our special challenge. You write in our Discord server what approximate place you plan to take in Anomalies leaderboards. You have time to make a prediction till 0:00 UTC. Then, at the end of the event, you share your final results. Those Commanders who take the stated place or a close value to it will receive a small prize from the HQ!
See you at the Arena!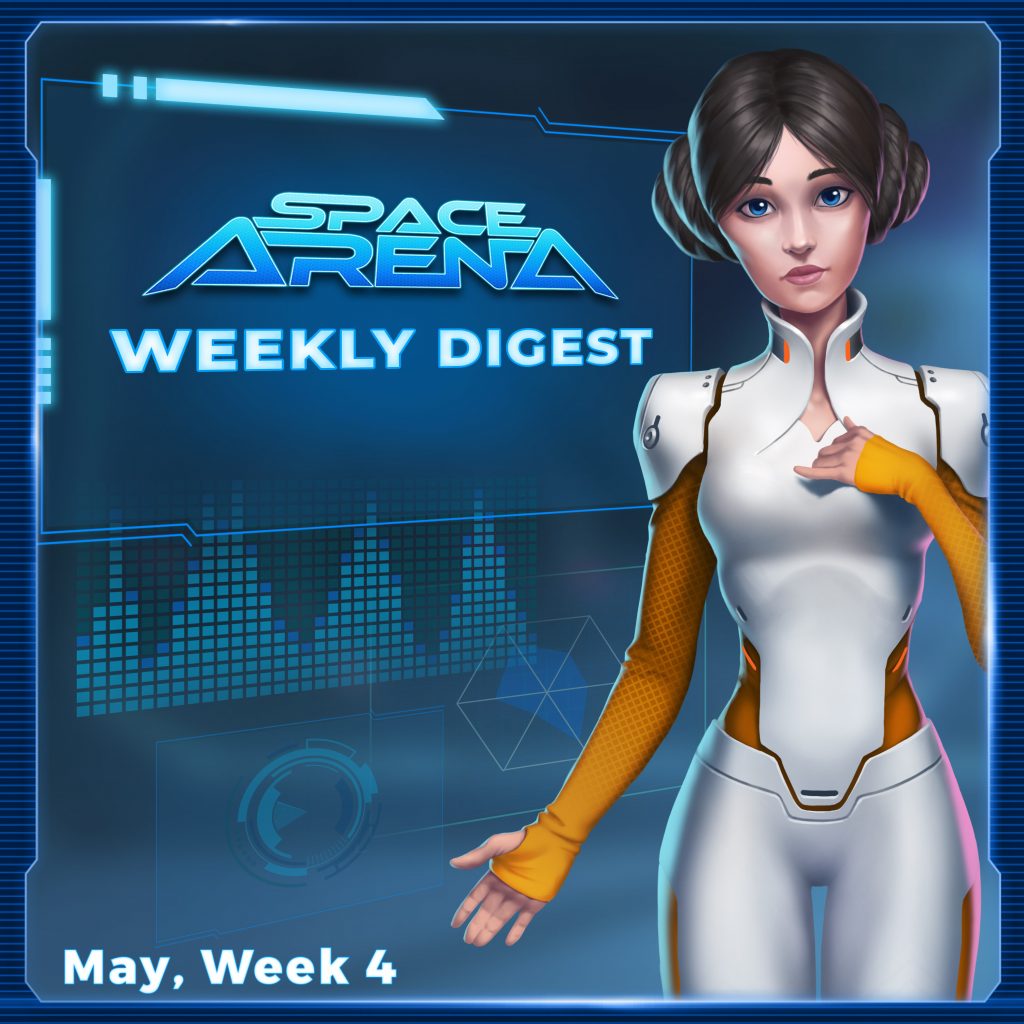 Did you like the article?
5095
3
0
cookie-check
Weekly Digest, 05/26/2023