Weekly Digest, 03/03/2023
👨‍🚀 Greetings, Commanders!
💡 First things first. We would like to tell you about our sponsor for this weekly digest – Rage fuel for cosmic ships. This fuel is a perfect decision for conducting long Arena battles. And the price is only 50 000 000 Credits for 20-liter cans. With a discount, of course!
▪ The week has started with the breaking news from the Clan Wars. The clans-winners for this time are Dominus, TheFinalFrontier, KCCO, YourFace, Blackhole, Хаос, ShadowReavers, and »>[GROM]«<.
👨‍💻 How do you feel about the horoscope for Cancer? For a moment, we even believed what we wrote!
👾 The HQ has announced the results of the cosmic brainstorming contest. Commanders, all of you submitted cool concepts! The rewards were sent to your accounts. You submitted 84 ship concepts in total (including all Space Arena social media accounts).
⚙ So, we announced the ships for the Anomalies. And you managed to test them already. What do you think of them? Don't hesitate to share your thoughts in #feedback-channel!
💬 Commanders! Tell us, how was your Anomalies start? How many event points have you managed to collect so far? Let's talk in our Discord server!
And see you all at the Arena!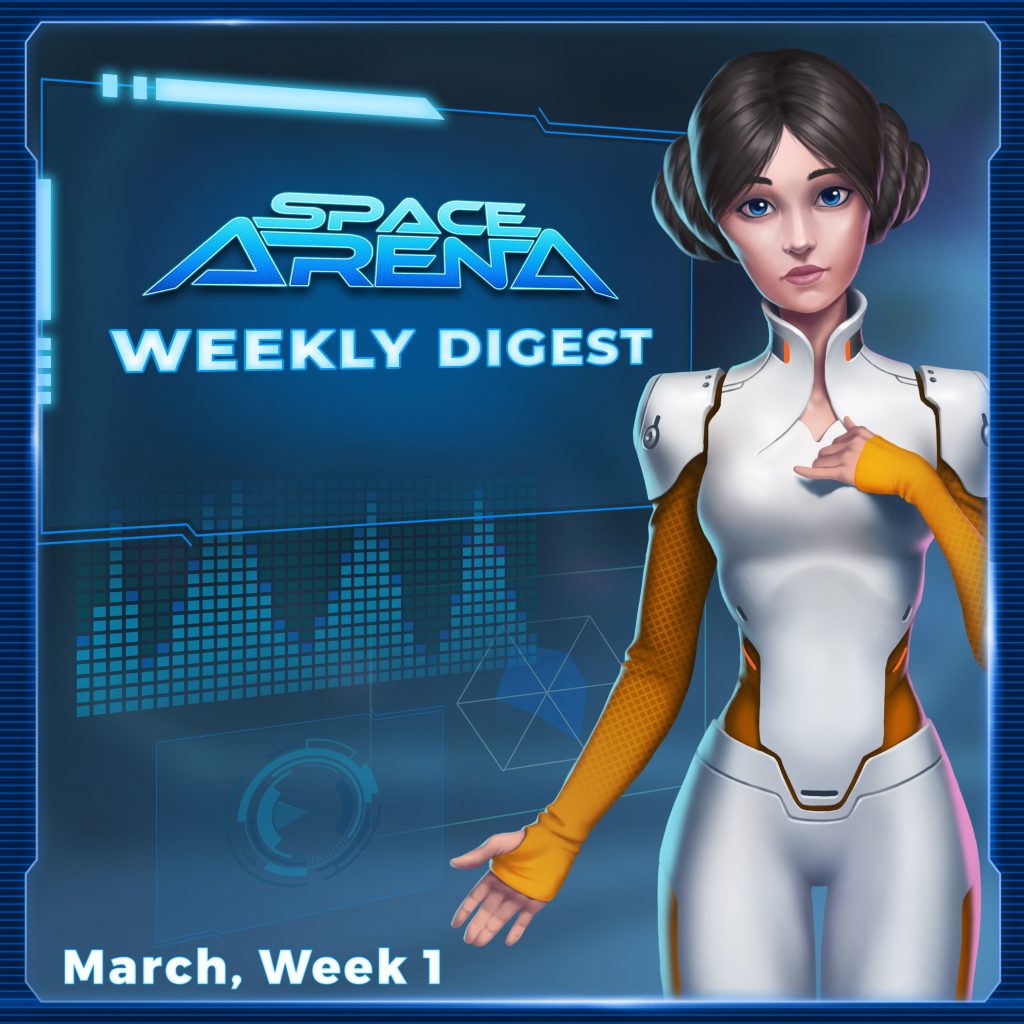 Did you like the article?
4730
4
0
cookie-check
Weekly Digest, 03/03/2023