Weekly Digest, 02/17/2022
👨‍🚀 Greetings, Commanders!
💡 So, due to technical issues, the Anomalies event is postponed. It will start tomorrow at the same time as today. We are all waiting to engage in anomalous cool battles and check out the new ships. So we'll wait and see! And now, Digest time.
❤️ The HQ hopes you managed to have a good time during Valentine's Day and send Valentines' cards made by the HQ to someone.
👨‍💻 Taureans! How do you feel about the recent Horoscope? It's true. 100%. Trust us.
❓ The right Trivia answer will be published in 10 minutes in entertainment. Prepare yourselves!
🚀 Even though the Anomalies are postponed, we know the ships. So, don't waste your time and think of the build for the ship you liked the most.
💬 Commanders! While the HQ technical sector is fixing the Anomalies, we invite you to vote for the most interesting segment of this week. We love to collect statistics. In fact, WE ENJOY THAT.
And see you all at the Arena!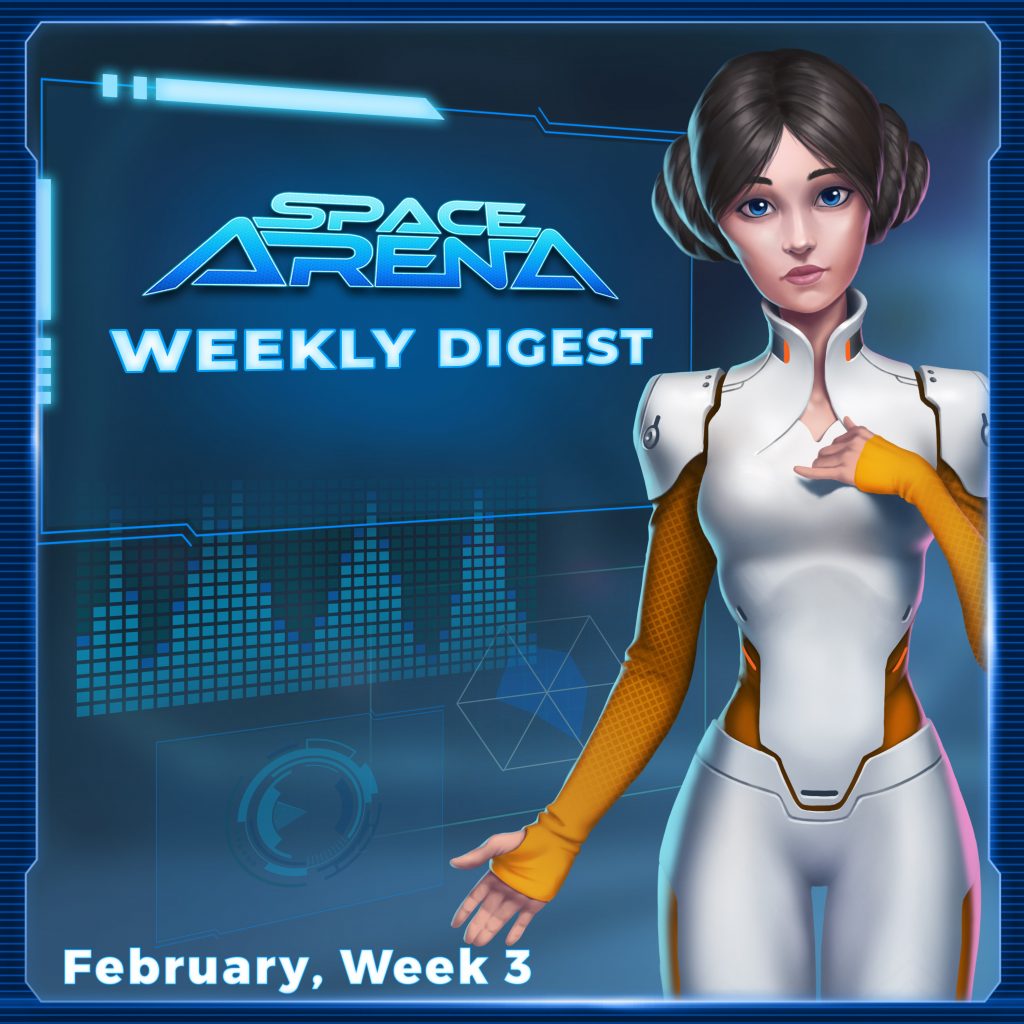 Did you like the article?
4715
3
0
cookie-check
Weekly Digest, 02/17/2022