Weekly Digest, 01/27/2023
👨‍🚀 Greetings, Commanders!
💡… And our Weekly Digest is about to end! Hold on. Looks like our mechacat TACO accidentally pressed the "Turn off the mic" before the Digest recording. Looks like someone will be left without the technical maintenance. Well, let us tell you about the news of this week once again!
🚀 The HQ has summed up the results of the puzzle. How many differences have you found?
👨‍💻 Along with that, the HQ has answered some questions within the In Touch with Devs segment. The questions were about the Fleet Arena, upgrade success rates on modules and ships, Auction Points, mines, Hull break chance mechanic, and Thrust and Turn parameters on ships.
🥳 The HQ is familiar with the earthly holidays as well. Hope you have celebrated the Lunar New Year properly! Or at least you have tried.
🌌 Have you ever wondered what was your maximum reward in Fleet Arena? If not, you should do so! When you'll remember your Fleet Arena loot, feel free to share it with us!
💬 Commanders! So, another week has passed. Tell us, how many Arena battles have you conducted this week? The HQ employee who's responsible for this Digest has managed to conduct 21 battles. Though, there were only a few wins. Perhaps, a skill issue…
And that's it for today, Commanders! See you all at the Arena!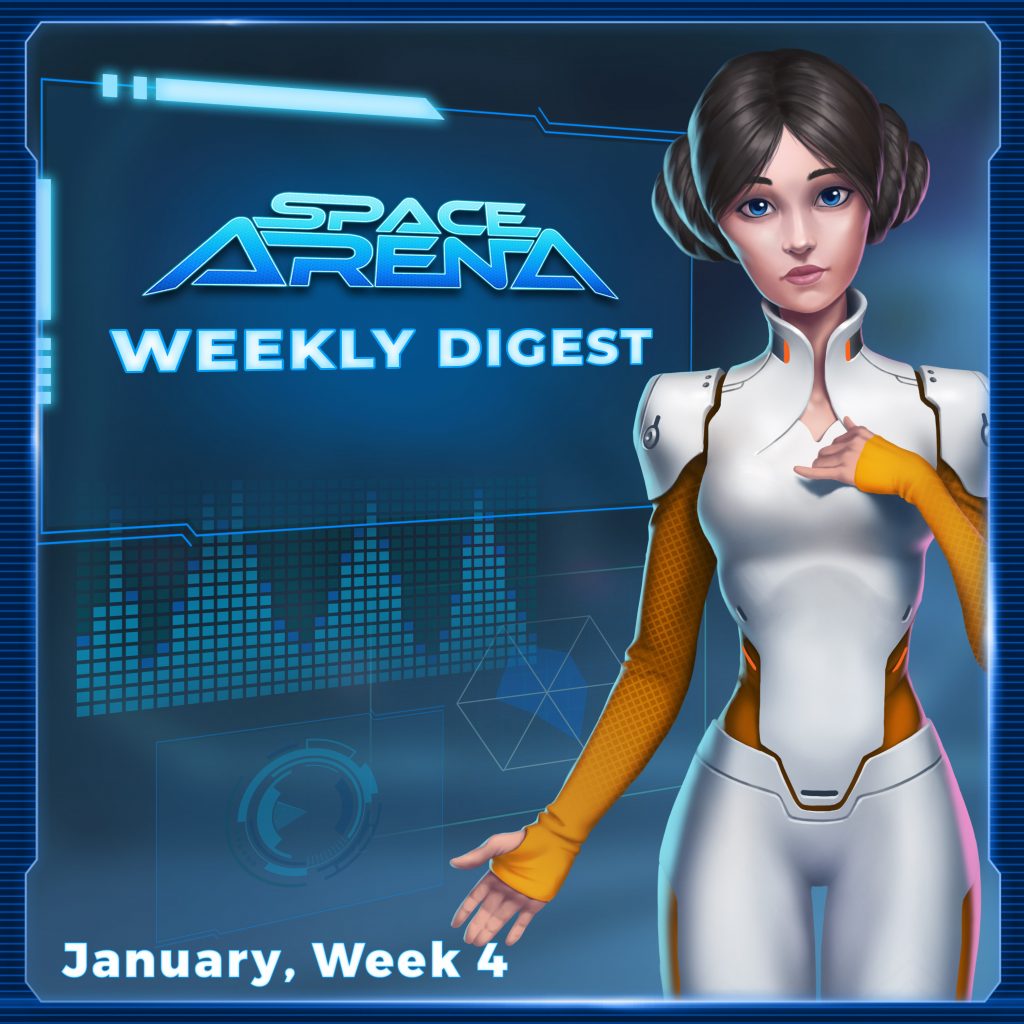 Did you like the article?
4668
0
2
cookie-check
Weekly Digest, 01/27/2023