Weekly Digest, 01/20/2023
👨‍🚀 Greetings, Commanders!
💡 Today HQ's Point Defense Turrets hit 3129 projectiles launched by the cosmic pirates. They tried to attack the HQ using their Wing ships. And now, to the important news of the week. Yes, you got it right. Weekly Digest time!
👾 To vitalize the brain after the past holidays is the very thing. And the HQ's puzzle called "Find 5 differences" is a perfectly valid way to do it!
🚀 The HQ hasn't forgotten about the educational content. We have released a new Fleet Academy issue. Within this one, we decipher some of the most commonly used abbreviations and terms in the Commanders' community. This Commander's Dictionary issue is a must-have stuff for those who just started their Commanders' paths!
❓ We have also found time for the Trivia segment. This one was pretty much mathematical. You can find the correct answer at our Discord server.
🌌 Lucky Spin Lottery results are already published! The HQ congratulates all winners once again. We remind you that all rewards will be sent within two weeks.
💬 Commanders! It's about time to prepare for something anomalously cool if you know what I mean… Well, you know what you have to do. And I wish you good luck! Though, this time you will need rather construction skills.
See you all at the Arena!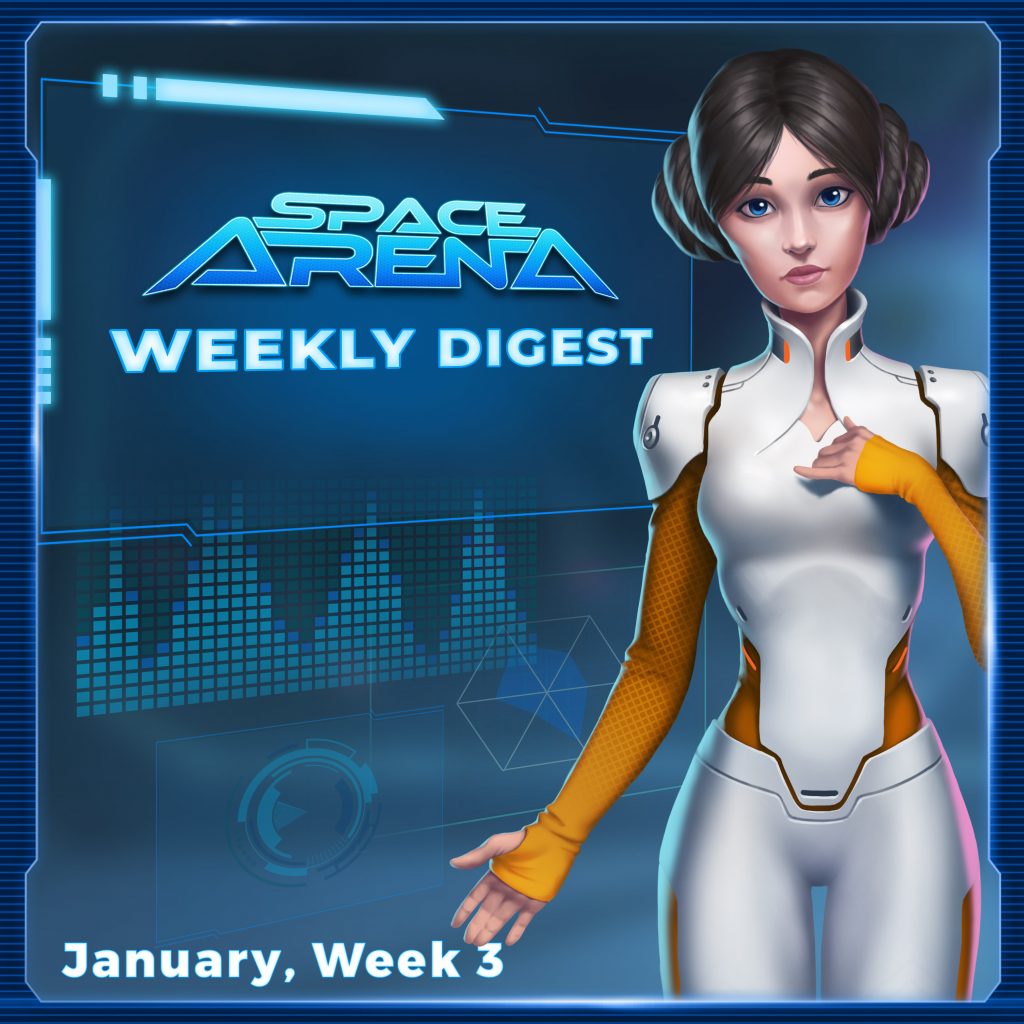 Did you like the article?
4647
3
0
cookie-check
Weekly Digest, 01/20/2023