Weekly Digest, 01/13/2023
👨‍🚀 Greetings, Commanders!
💡 First Weekly Digest of this year! Let's be honest. You were waiting for this one. Well, let's pretend you did at least. Nevertheless, let's get started!
👨‍💻 The week has started with the Development news issue. Big changes affected two weapon modules – Doomsday Laser and Gaussian War Shotgun. Make sure to read the full news, Commanders!
🌌 All of you are familiar with the Auction system. It has been reworked recently. New lots were added, and some of the prices were adjusted as well.
👾 The HQ has started the Lucky Spin lottery once again! The rules are the same. Read the number of the sector you have chosen and wait for the results. Each Commander will receive the reward!
🏴‍ We hope you have managed to collect the Pirate Invasion event reward in the in-game shop. Don't forget to brag… Oops, to share your Omicron loot in the Discord server!
💬 Commanders! Tell us how did you spend the holidays. How many Arena battles have you conducted? Some of the HQ even managed to take part in the latest Anomalies! Well, the final result in the leaderboard leaves something to be desired… Though it was fun!
And that's it for today, Commanders. See you at the Arena!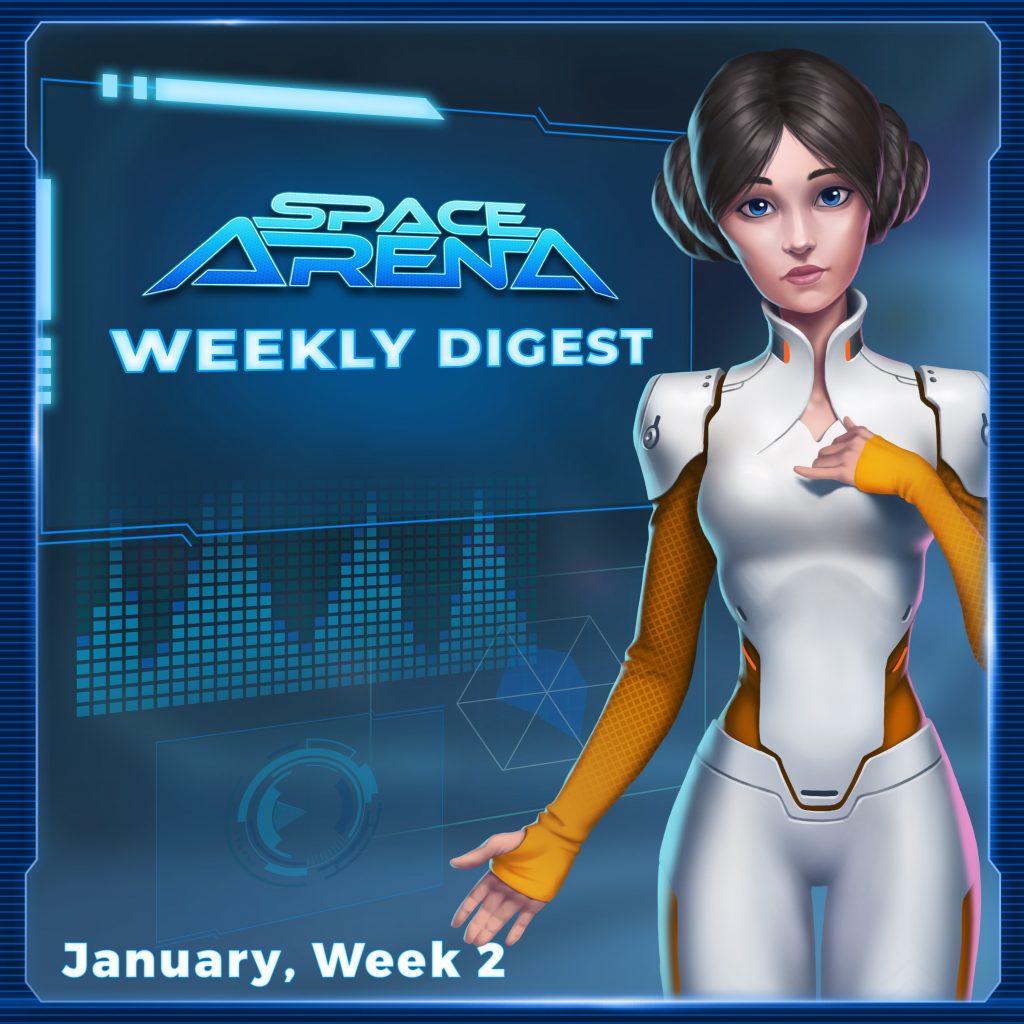 Did you like the article?
4636
-1
3
cookie-check
Weekly Digest, 01/13/2023