Update 2.9 is out!
Hello commanders!
All hands on deck and be ready for the new space adventures because update 2.9 is out! What's new we have prepared for you this time: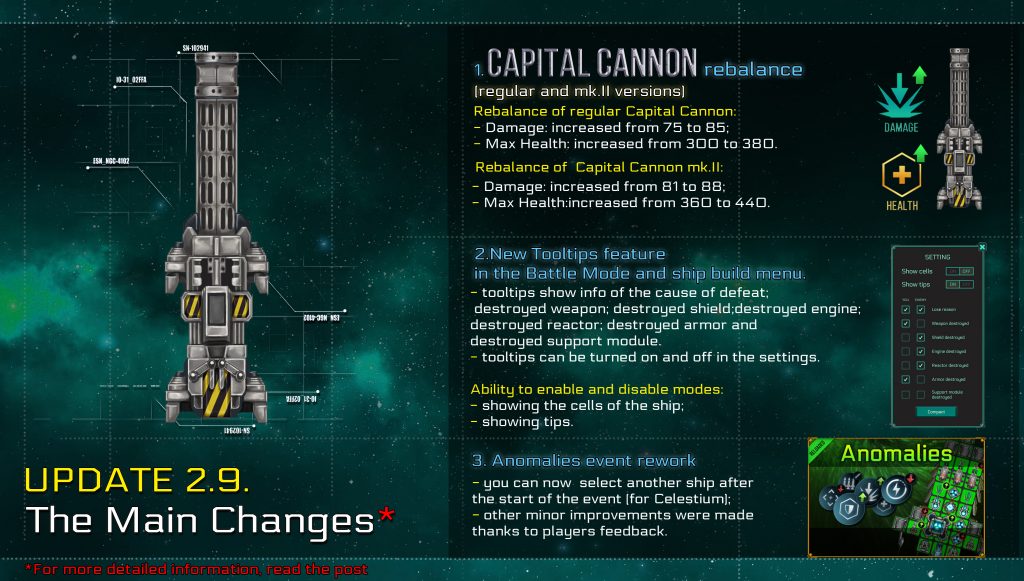 1. CAPITAL CANNON REBALANCE The Capital Cannon module in both versions (regular and mkII) has been improved. Health and Damage were increased in both versions.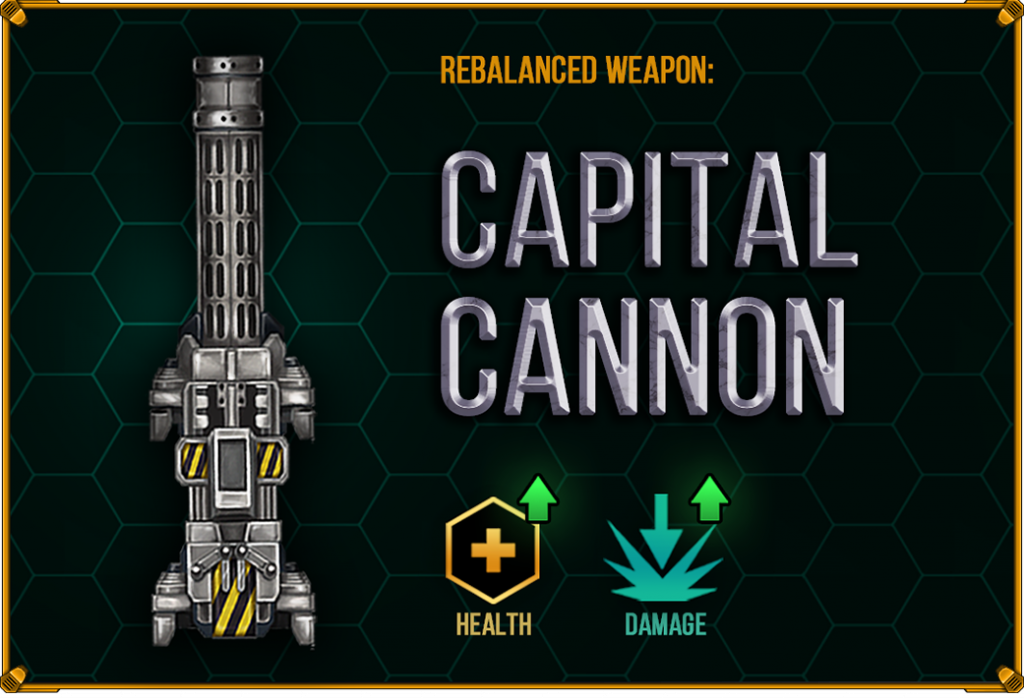 CAPITAL CANNON
Rebalance of regular Capital Cannon:
– Damage: increased from 75 to 85;
– Health: increased from 300 to 380.
Rebalance of mk.II Capital Cannon:
– Damage: increased from 81 to 88;
– Health: increased from 360 to 440.
2. New Tooltips feature in the Battle Mode and ship build menu. Tooltips show what happens to ships in the battle.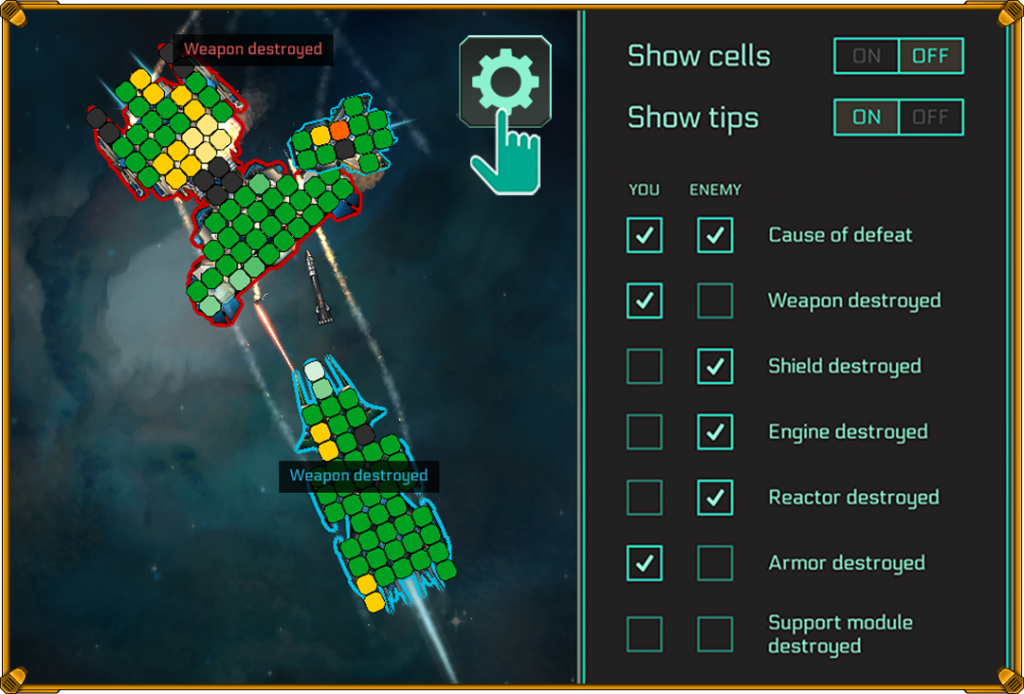 – Tooltips show info of the cause of defeat; destroyed weapon; destroyed shield; destroyed engine; destroyed reactor; destroyed armor and destroyed support module.
– Tooltips can be turned on and off in the settings.
3. Anomalies event rework. The Anomalies event has been reworked based on players' feedback.
– You can now select another ship after the start of the event (for celestiums);
– Other minor improvements were made thanks to the player's feedback.
Tell us your impressions of the update, share your feedback, we collect it systematically in our official social platform on Facebook and Reddit! We wish you a good fight in the Arena!
Did you like the article?
1655
85
7
cookie-check
Update 2.9 is out!