Update 2.17 is out!
👨‍🚀 Greetings, Commanders!
👾 Our team has just released update 2.17! And we are happy to tell you about what has been changed and added to the game.
🔬 Changes in this update were concerned around modules. First of all, the legendary Melee Fusion Turret has finally received an increase in damage, moreover, a significant one. The damage graph has been reworked, and the damage has been increased from 180 to 350. But our team is not going to stop there, we are planning to rebalance the Gaussian War Shotgun, War Shield, and Junk Launcher!
👨‍💻 The team also implemented small technical changes.
💬 Commanders! What are your thoughts on this update? Have you had a chance to test the updated Melee Fusion Turret? We will be glad to receive feedback from you!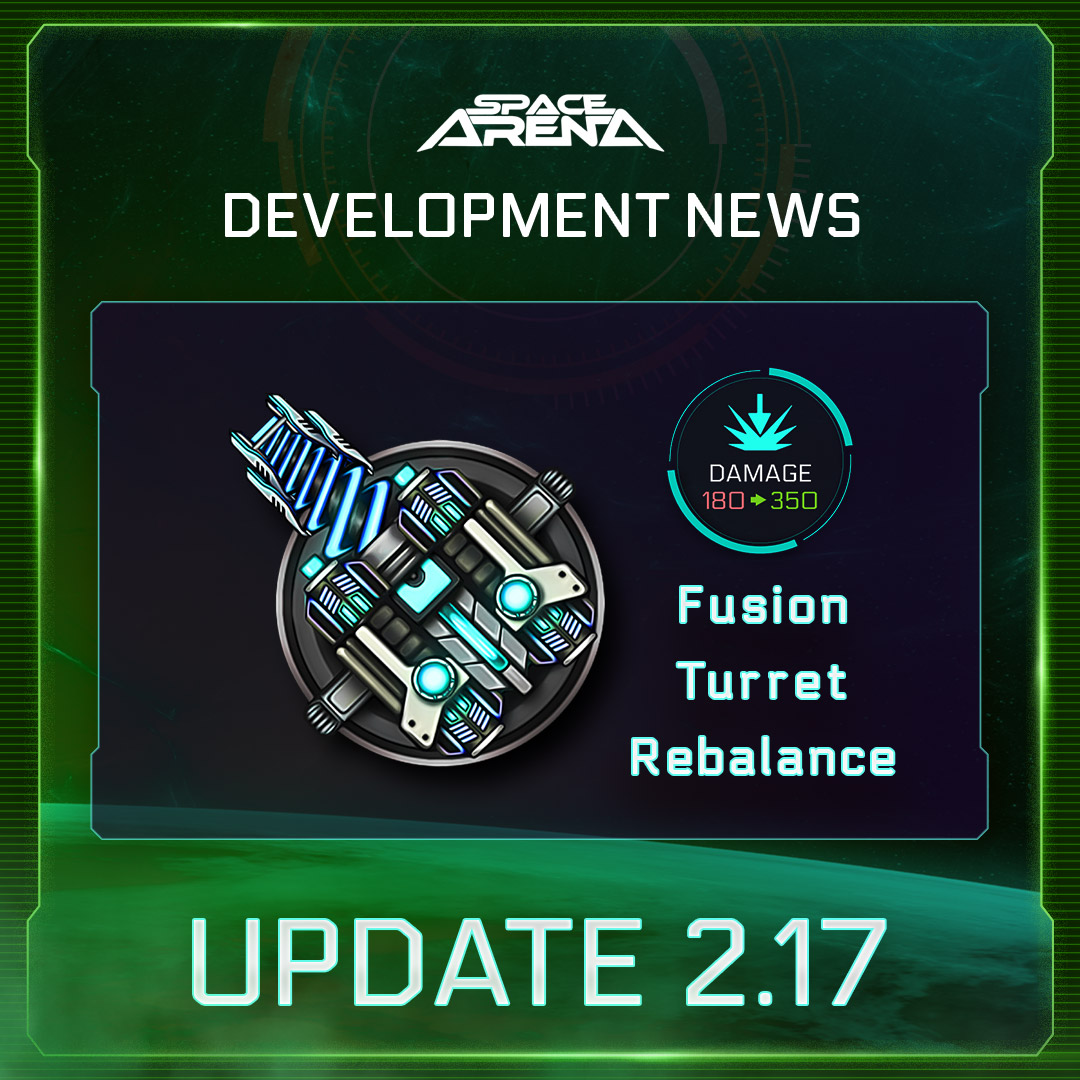 Did you like the article?
2667
74
6
cookie-check
Update 2.17 is out!