Space Atlas, Prophet
👨‍🚀 Greetings Commanders!
🚀 The time has come to surprise you with something new and unusual. And this time we have prepared something really impressive… Meet our new segment, Space Atlas!
Within this segment, we will share with you some information about the world of the Space Arena. You will learn more about the various ships, game locations, and much more. And it's all in infographic format! Who knows, maybe one day, arts and information from the Space Atlas will be released on physical media…
🛸 And we open this section from the most impressive ship that is currently in the game. As you might have guessed – we are talking about the Prophet!
In the infographic below, you can learn a lot of information about this truly legendary ship. You may already know something about the Prophet, but we are sure that you will find a lot of new information for yourself.
💬 That's all for today, Commanders. We will be infinitely glad to hear your opinion about the new segment in general, and about this issue in particular. Also, we are wondering if there are any Commanders among us who would like to get their hands on the physical version of the Space Arena Atlas? For example, in artbook format? We look forward to hearing from you!
See you at the Arena, Commanders!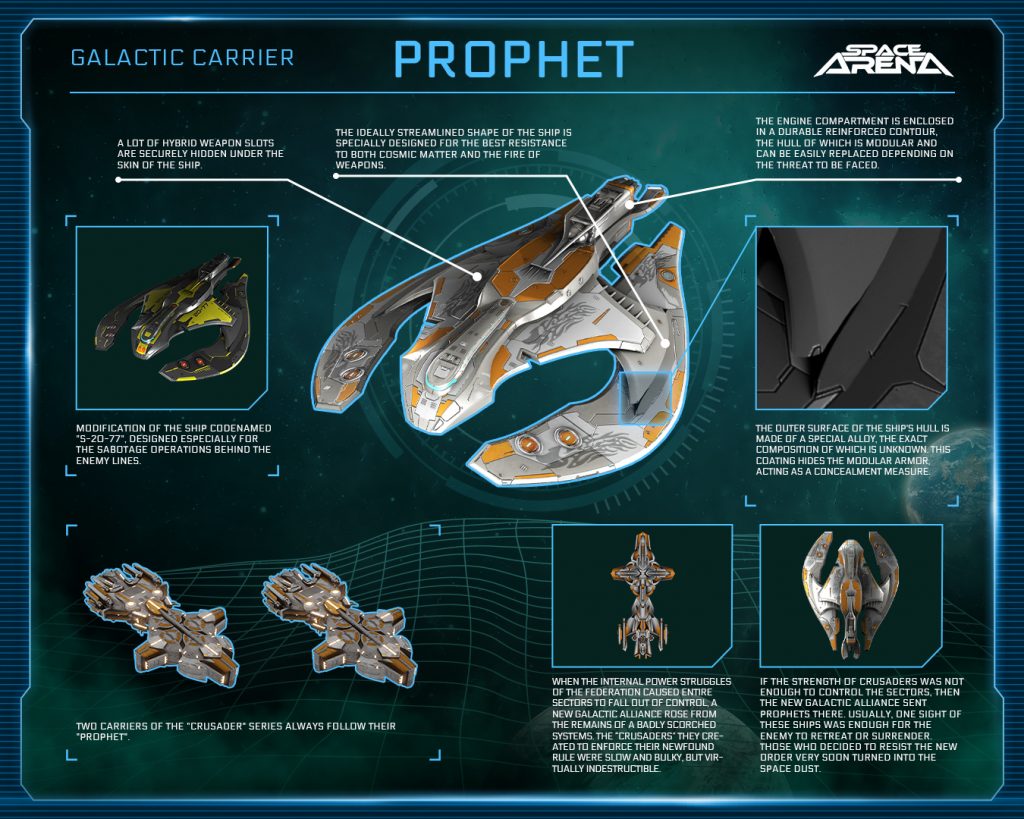 Did you like the article?
3411
2
1
cookie-check
Space Atlas, Prophet