Space Atlas, Galactic HQ
👨‍🚀 Greetings, Commanders!
🚀 It's time to surprise you with something unusual once again. And this time, we have prepared an impressive continuation of an impressive segment, the Space Atlas!
I would like to remind you that within this segment, we will share with you information about the world of the Space Arena. You will learn more about the various ships, game locations, and much more. And it's all in infographic format!
🛰 And we continue this section with one of the most important places that are present in the Space Arena universe. And we will talk about the Galactic Headquarters, a kind of UN of the world of the distant future!
In the infographic below, you can gain a lot of information about this genuinely legendary place. Perhaps you have already imagined what the place so often mentioned by us looks like. And now you have the opportunity to see it with your own eyes!
💬 That's all for today, Commanders. We will be infinitely glad to hear your opinion about this section in general and regarding this issue in particular. We look forward to hearing from you!
See you at the Arena, Commanders!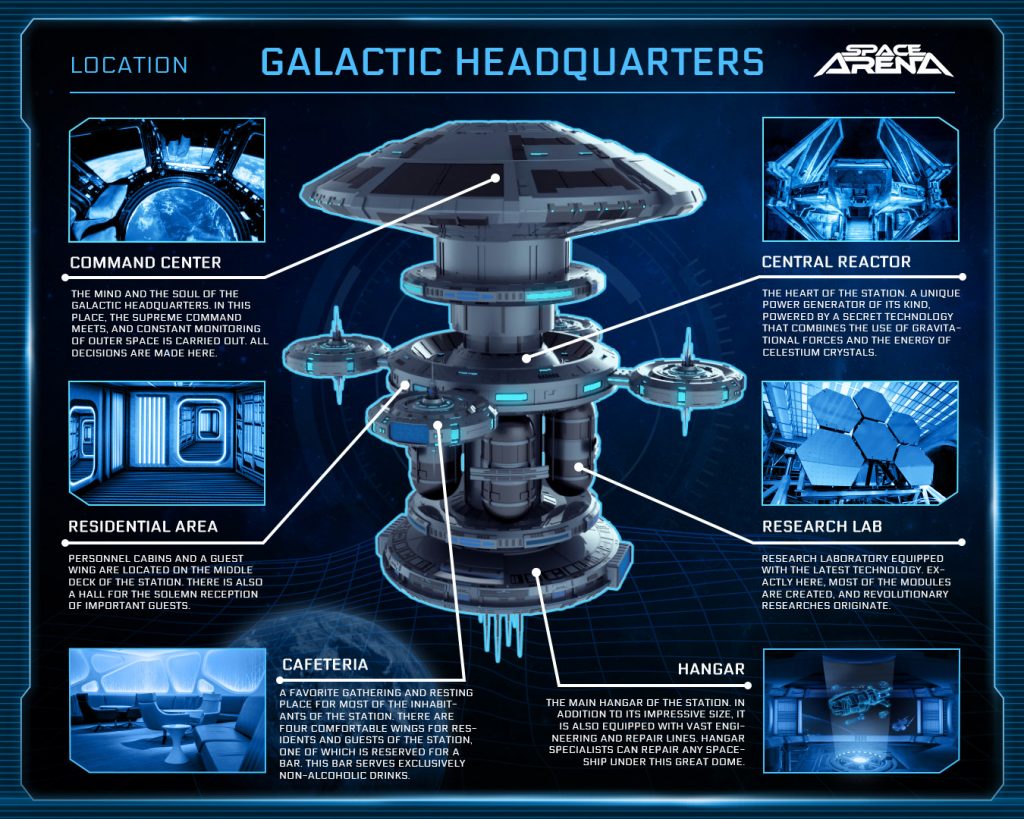 Did you like the article?
3418
1
0
cookie-check
Space Atlas, Galactic HQ