SPACE ARENA 4TH ANNIVERSARY!
Space Arena was published on Google Play 4 years ago on this day. For four long years, our small team has been working on the development of the project to give you the best gaming experience!
This year was rich in global events, we really hope that next year will be a little better, let's not forget that life goes on! Thanks again for your endless support!
Congratulations to everyone involved in the project! To all team members, and most importantly, our community of players. You keep helping the game get better and better! We know there's more to come!
How long have you been playing Space Arena? Let's find out who are veterans and who just recently became a member of the space commanders.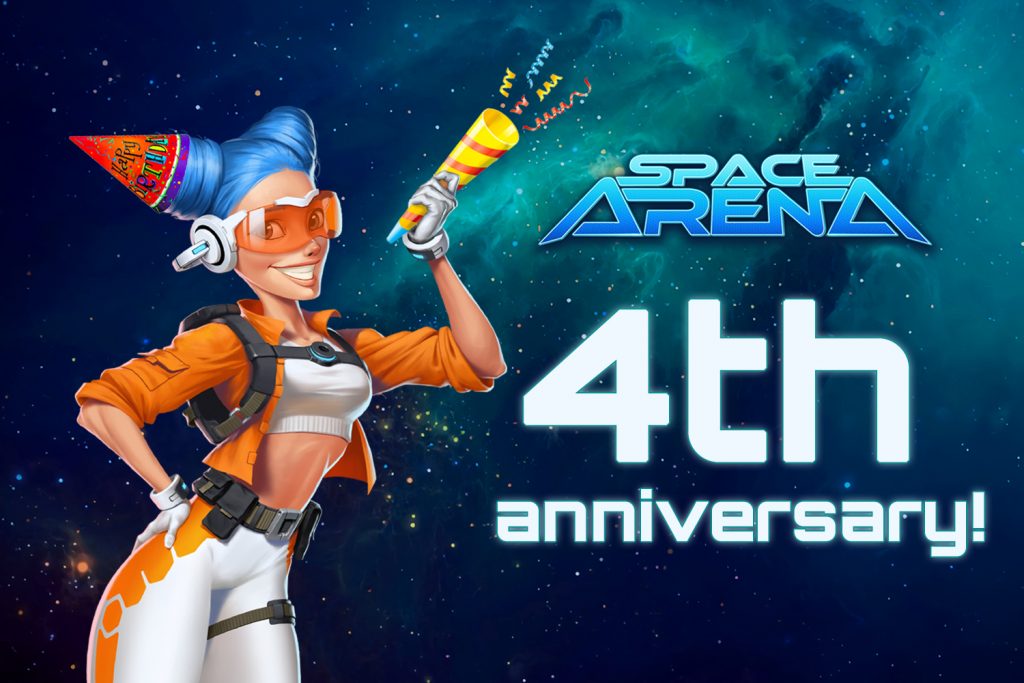 Did you like the article?
1744
193
13
cookie-check
SPACE ARENA 4TH ANNIVERSARY!