Space Arena Days, Day two!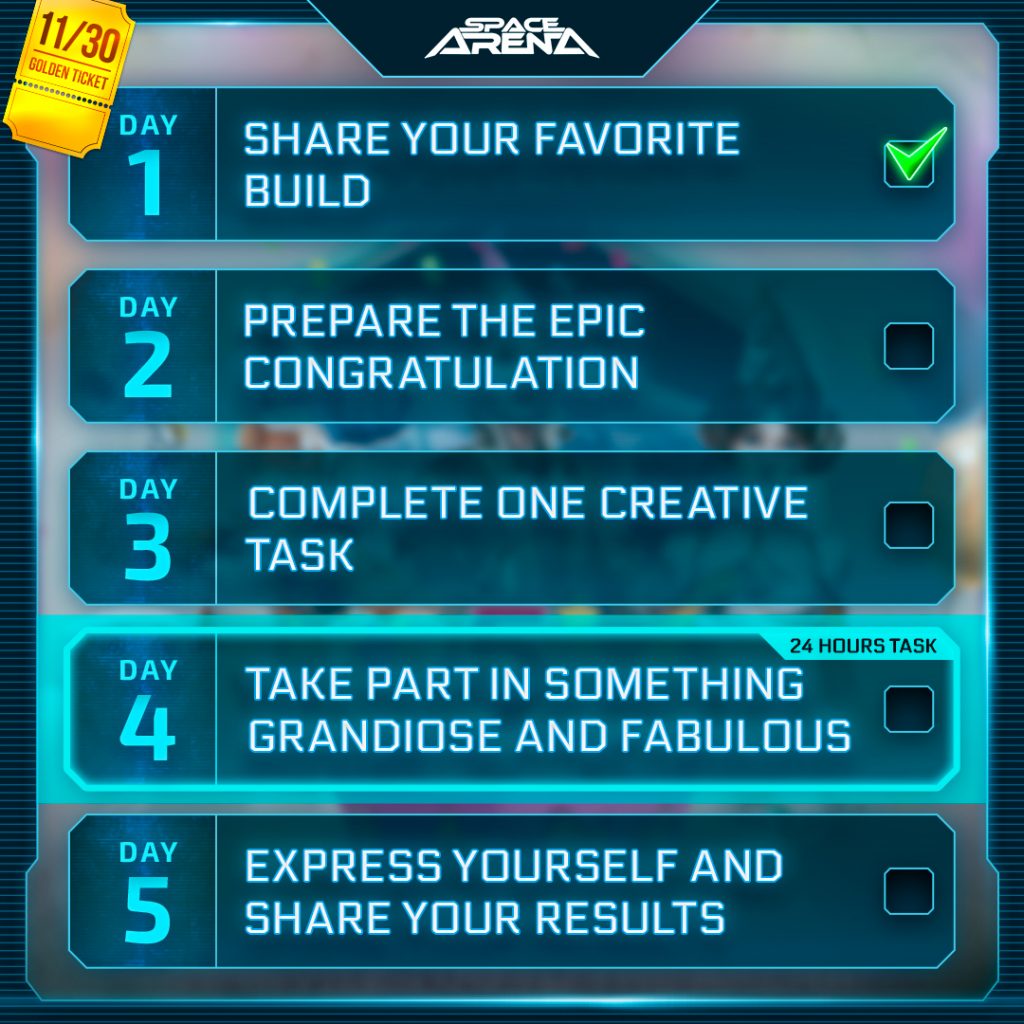 👨‍🚀 Greetings, Commanders!
So, Monday has finished, but a celebration of Space Arena Birthday is just beginning, and we are really happy about it!
🚀 During these five years legions of Commanders from all over the world have joined our community to take part in the breathtaking galactic battles. What about you? When did you start your own Commander's path? Share your records!
We are also pretty sure you have a few words to congratulate the project on its fifth anniversary. The team will be glad to hear some nice words from you or you can do that in a non-standard way, for example, you can record a special video, make a fan-art and so on. We will be glad to reward the authors with the best birthday wishes! Make haste and send your congratulations to the special channel, Commanders!
👾 Of course, those Commanders, who will send their birthday wishes, will complete one of the special tasks. We recall: during this week you can complete all special tasks from the checklist and send proofs to community managers or in special channels. Those Commanders, who will complete all of them, will not just receive Auction Points, but also will have an opportunity to join the special Grand lottery!
Did you like the article?
2866
2
1
cookie-check
Space Arena Days, Day two!