Saving artworks time!
👨‍🚀 Greetings, Commanders!
Our galactic calendar shows that it is March already. That means it is time to announce a new event for Commanders!
🚀 As you all probably know, a vast space boulder was approaching Space Arena borders not so long time ago. We all thought it would be a disaster for all Arena participants and inhabitants of the nearest sectors. But thanks to cohesive and quick Commanders' reaction to the hazard, we managed to create a special plasma gauss cannon codenamed "Kronus" in time. Thus, together, we saved Arena! Our heartfelt congratulations and gratitude to all of you, Commanders!
In honor of this momentous occasion, HQ superiors decided to add a special red-banner day for the international galactic calendar – "Salvation Day" and declare March a month of the saving artworks! Each Commander will have an opportunity to prove himself and even earn some Auction points!
👾 What kind of artworks can Commanders provide?
We will be pleased to receive any game-related artwork. Our jury will pay particular attention to the following artwork types:
1) Skins for the current ship models;
2) Videos;
3) Clan Wars update trailer video clips;
4) Design ideas for our future merchandise
👾 How do I take part in this event?
It is enough to send your artwork to our Facebook page, Discord server or Reddit page. It will not go unnoticed!
👾 What are the rewards for the event?
Each Commander who will provide a game-related artwork will receive Auction Points. Our community managers will calculate the amount of AP in each case alone. Here you can read more about the Auction system itself.
👾 How long does the event last?
The event will last till April 1. At the end of the event, we will publish a particular post with all artworks and rewards. Commanders, please note that community managers will not accept any artwork after April 1.
We eagerly await your masterpieces, Commanders!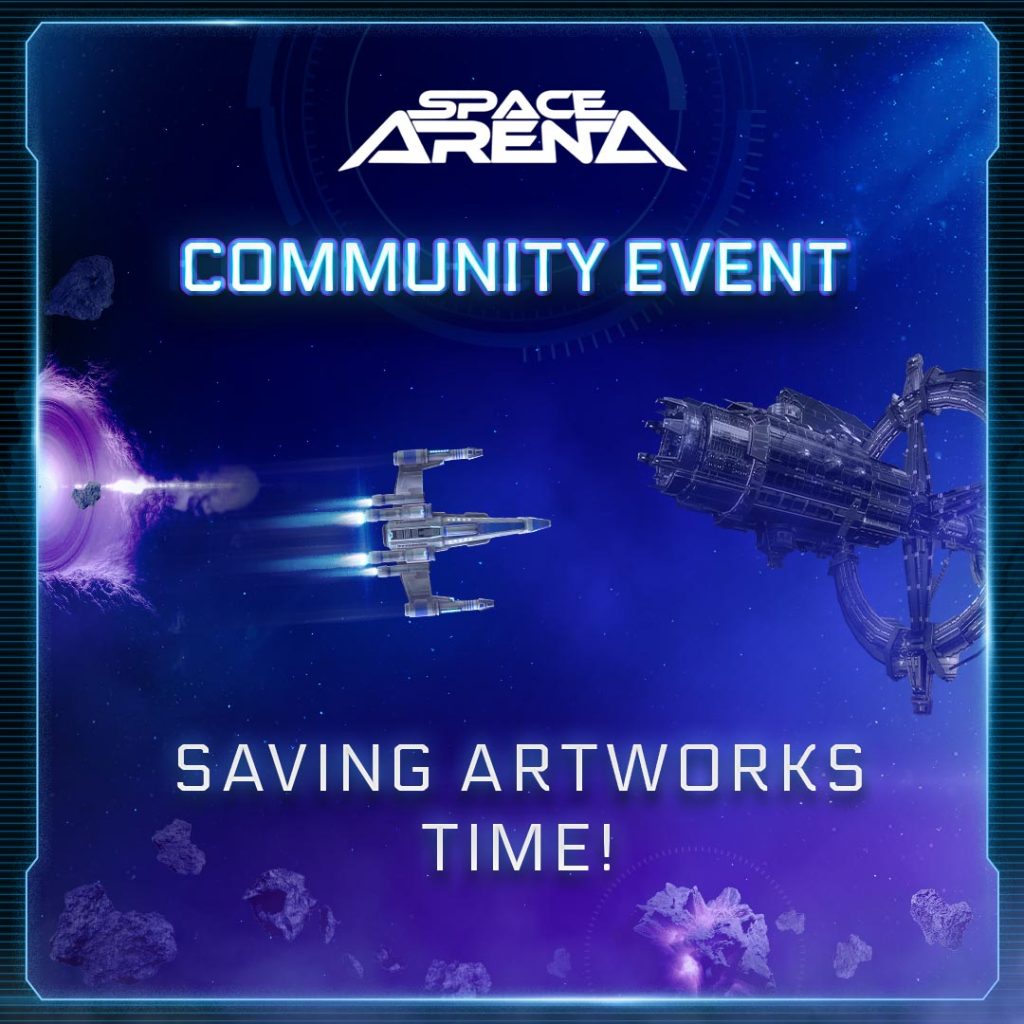 Did you like the article?
3175
-1
3
cookie-check
Saving artworks time!