PIRATES' WEEKS HAVE STARTED
🏴‍☠ Yarr, Commanders! The "Talk Like a Pirate" holiday is approaching. We've decided to dedicate the next two weeks to space pirates and their daring deeds! Here's what awaits you on the Arena.
The pirate ship PSS Miran Mk2 is waiting for Commanders who only started their Arena path! The pirate ship is available for 10 000 Credits with a ready-to-go build starting from level 9. You can use the ship for 20 battles and 7 days. After 20 battles, you can permanently add the Miran Mk2 to your hangar by purchasing a special offer that includes 200 Celestium, 50 blueprints for the ship, and the "Balance" skin. Were you waiting for the opportune moment to acquire the powerful pirate masterpiece? Well, that's the moment!

The HQ has prepared something for experienced Commanders as well. For Commanders at level 54+, we are introducing the EMP Launcher module, which is capable of temporarily disabling enemy modules. We found this invention among intercepted pirate contraband. Help the HQ test this novelty, and we'll implement it on the Arena! Upgrade the module for free and share your feedback about the new module on our Discord server. In a week, on September 18th, the HQ will close access to the module to make it even better and permanently add it to the Arena.

That's not all. In addition to the usual Anomalies event this Friday, you can also look forward to "Grind Time." On September 19th, we will grind like there's no tomorrow! And to make sure Commanders don't get bored, we've prepared a variety of special offers. Among them are a new trial ship, success blocks, chips, Celestium…
Yarr, anyway, 'appy o' Pirate Day! Yo-ho-ho an' a fair wind!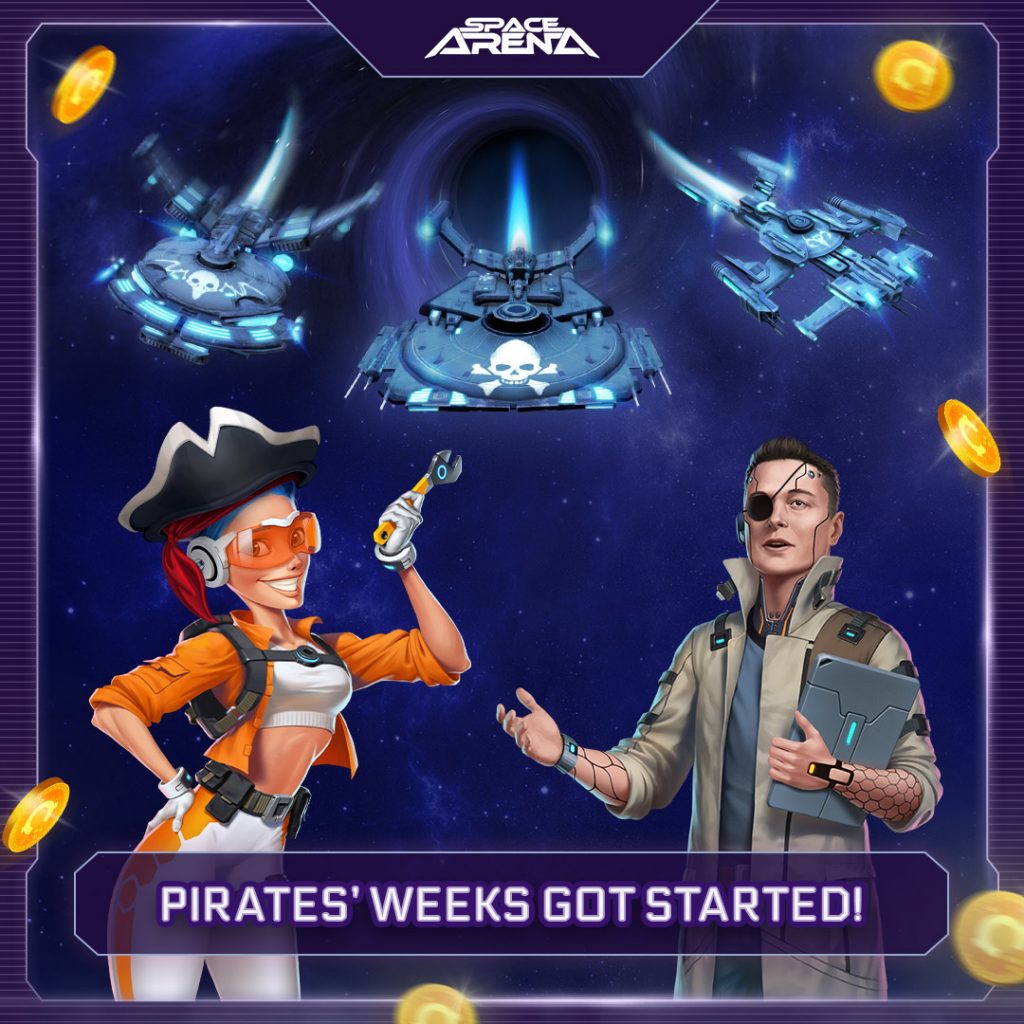 Did you like the article?
5486
0
0
cookie-check
PIRATES' WEEKS HAVE STARTED