NEW SALE AND OFFER
💎 Commanders!
A sale of Celestium bundles with 50% discount has started. This sale is available for all Celestium bundles. It will run until November 12th.
Simultaneously, we have started an updated offer: 1,000,000 Credits, 1000 Chips, and 100 Overclocking Chips for 999 Celestium. This offer can be purchased up to 10 times until November 12th as well.
Power up with Celestium, stock up on Credits and Chips, and head out to conquer the Arena!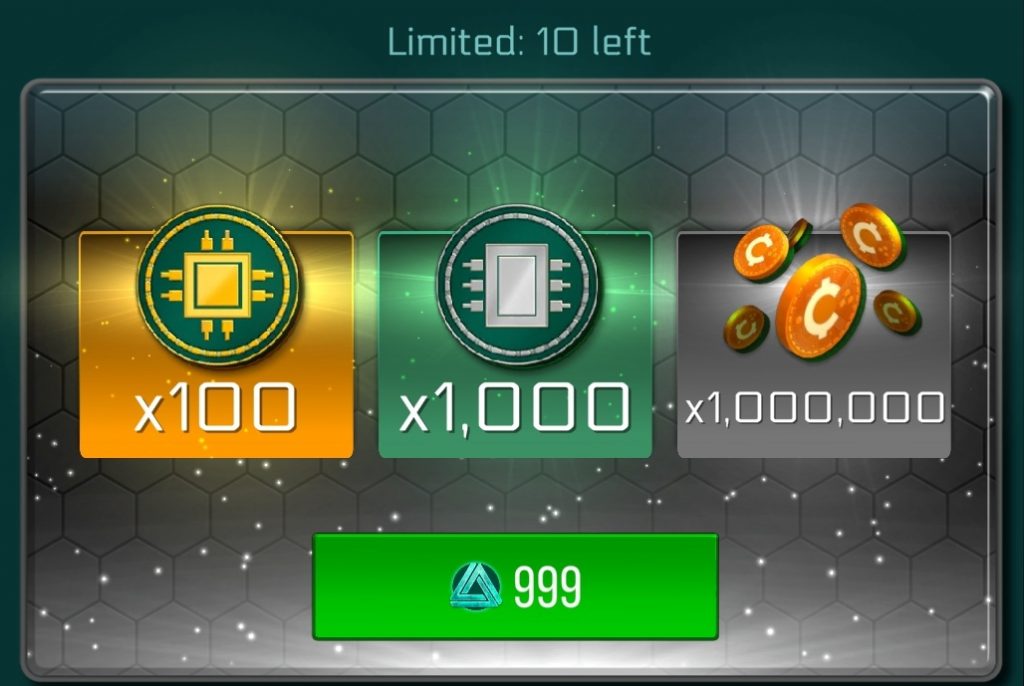 Did you like the article?
5739
0
0
cookie-check
NEW SALE AND OFFER