New Plasma Armor & Daily Deals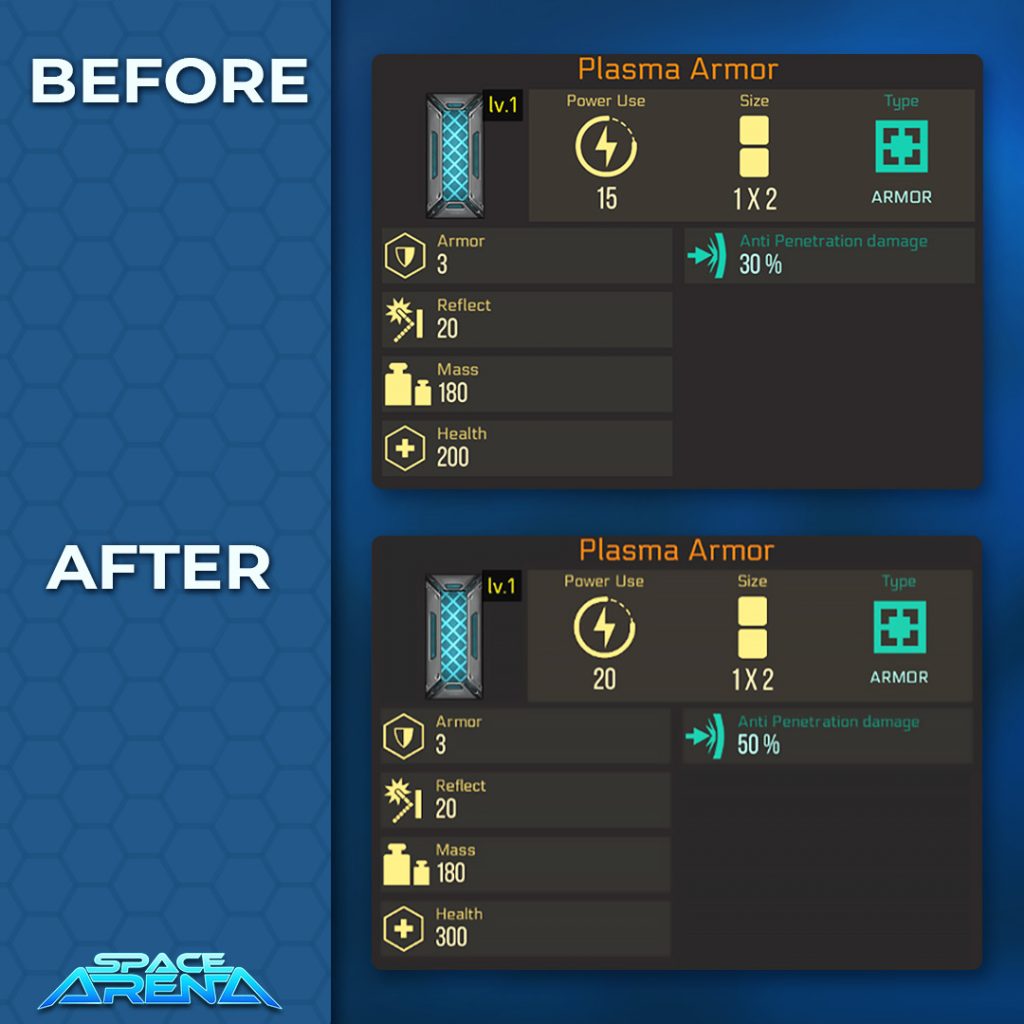 👨‍🚀 Greetings, Commanders!
💡 We continue to work on your feedback and doing our best to improve player experience and the game itself, and today in the spotlight is Plasma Armor!
🤓 As a result of the discussion and analysis of your comments and feedback, some stats of the Plasma Armor have been reworked.
The module's health points and anti-penetration damage levels have been increased. At the same time, the energy consumption of the armor increased by 5 units.
Also, the module has got a system of levels and a new unique bonus that increases the armor of all other modules, the higher the level of plasma armor – the higher the bonus!
In the screenshot below, you can see the difference between the previous and updated parameters.
🚀 But that's not all the amazing news!
We have also updated the Daily Deals section.
We lowered the prices and increased the offers assortment.
Be sure to check the updated Daily Deals. We assure you, you will not be disappointed!
💬 We look forward to receiving feedback from our amazing players, so tell us what you think about our made changes. Will the Plasma Armor module be added to your ships soon?
Did you like the article?
1936
5
0
cookie-check
New Plasma Armor & Daily Deals