New Contest!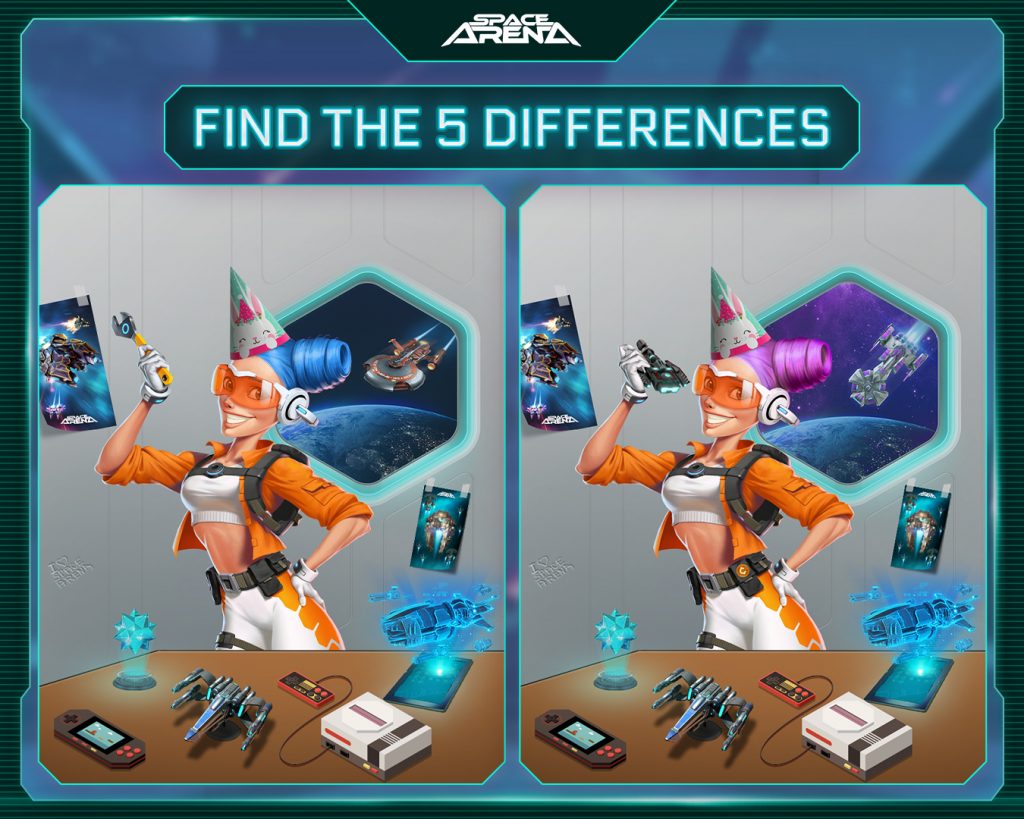 👨‍🚀 Greetings, Commanders!
Now is the perfect time to get back in action and throw yourself into a chain of endless galactic battles. It is no secret that each Commander should be in top shape, and this is not just about the physical one. This also concerns intellectual activity. As others' say, the real battles begin long before the battlefield. They take place in hangars, in Commanders' minds actually, who are bearing in mind possible dangers while creating their efficient builds.
So, Commanders! We invite you to solve the traditional puzzle. Ten random Commanders, who will find all differences, will be awarded with 10 Auction Points!
👾 What do you need to take part in this small contest?
1) Visit one of our social media pages to participate in the contest. You can check Reddit, Discord, or Facebook.
2) Find all 5 differences in the pictures attached to the contest's publication. You need to name each difference in the comments below.
3) Attach your in-game ID in the comments (you may send a screenshot of the loading screen).
In a week, on January 20, we will announce ten winners of the contest who will be randomly chosen.
Wish you good luck, Commanders!
Did you like the article?
2975
32
7
cookie-check
New Contest!