Info Digest. September Week 3
👨‍🚀 Greetings, Commanders!
💡 Today is Friday and, as always, one of the community managers (me) greets the Friday with you! And I have a fresh weekly digest.
👽 This week, the results of the contest were published. This time we offered you to try on the role of a computer systems specialist and help the Commander prove his intelligence, as well as determine the access password set by the AI. You can find yourself in the list of winners here.
👾 In addition to the news mentioned above: our Brave Commander has found a new friend at this mysterious abandoned (but surprisingly well-preserved) station. And we all together helped the commander to choose a name for his cyber-furry friend. You still may add your version here.
📝 And last, but not least regarding the contests – we recently introduced an updated Auction List and made some changes to the rules, check it out.
📚 Another issue of our new segment "How To" has been released, where we help Commanders to learn how to work with different features in the format of visual guides. This time we decided to tell you all about the "Credit Reduction" and "Chip Reduction" Computer Units. More details.
🔥 This week the Promethean Flame has burned out and our community chose the essence of it! And I was proud to provide you with the Special Issue of the "SpaceMyths" segment. And we checked the myth regarding the module bonuses mechanic.
You can get acquainted here.
🤓 We continue to collect feedback from our community, this time it was proposed to pass a small survey, the results of which will definitely affect the balance of the game. Express your position.
🚀 One of our crewmates shared with me his amazing post regarding the actual numbers behind Warp Jumps, you may take a look here.
💬 Commanders! As many of you may have noticed, a new update is gradually being introduced into the game, along with which additional levels and new game resources named Limit Breakers have been added. Have you managed to break the limits on your favorite modules? As for me – congratulate me on nothing. 😓
I just wasted my cherished Limit Breaker in an attempt to raise the limit of the "Reflect" parameter, but luck was not on my side..
And what about your impressions regarding this update? I know the opinion of a lot of you at the moment, but still, I'm wondering, maybe someone like it? Oh, perhaps anything new and interesting happened in your lives in the last week?
🔶 I also would like to remind you: our Team is always glad to hear your suggestions for the community and answer your questions!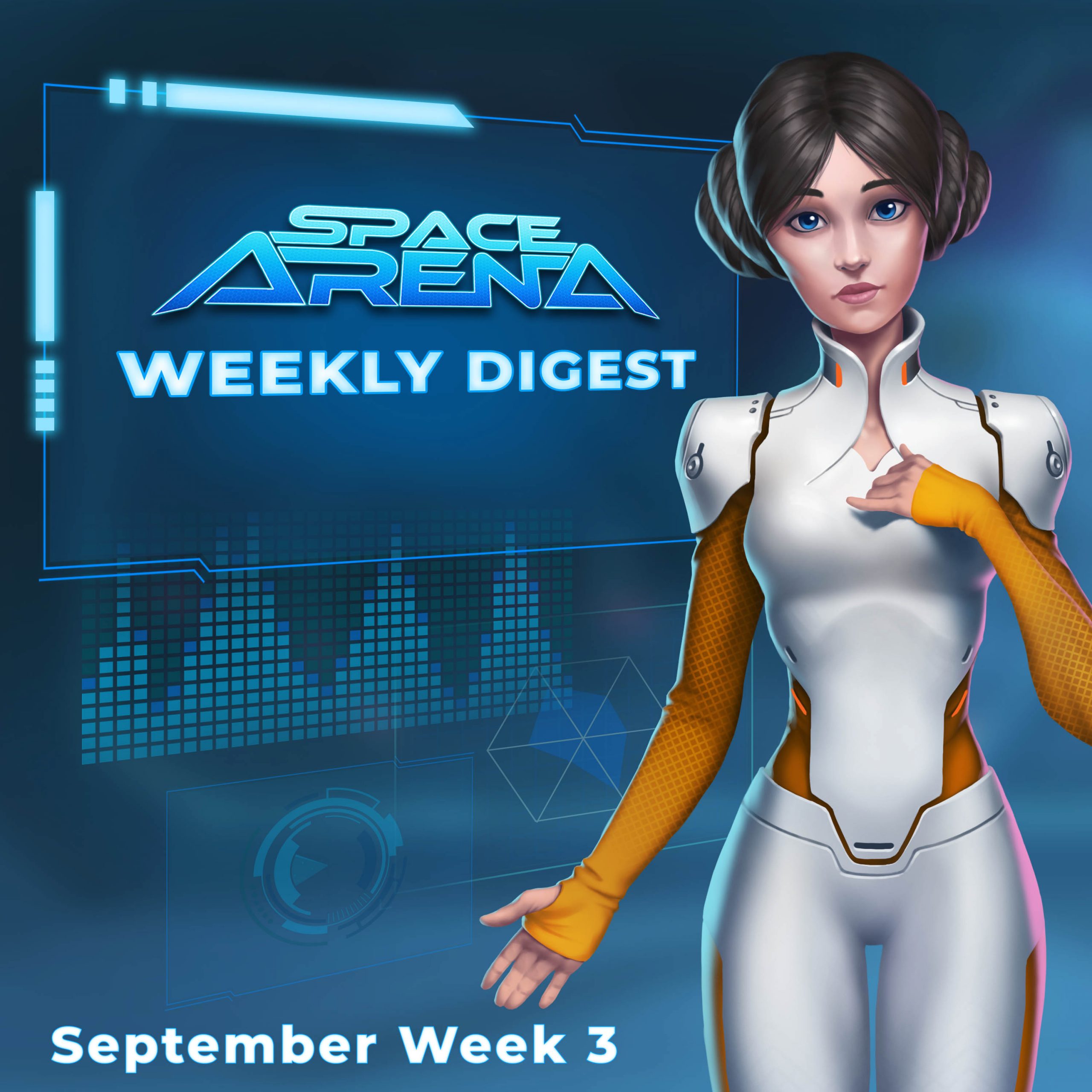 Did you like the article?
2478
1
0
cookie-check
Info Digest. September Week 3