Info Digest. September Week 2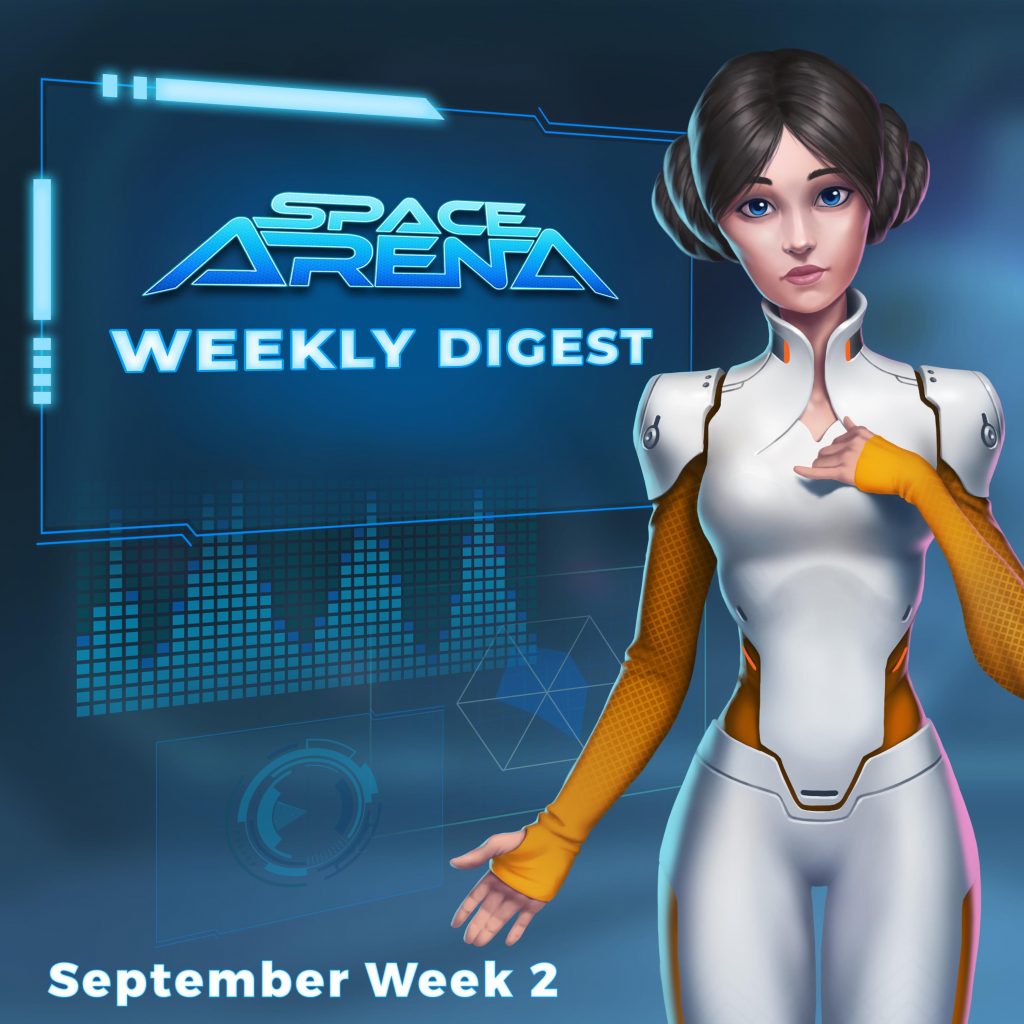 👨‍🚀 Greetings, Commanders!
💡 Serg is here, and I am here to tell you what happened in our galactic community in the last week It's time for the traditional weekly digest!
👽 A new contest has started, whereby Commanders got a chance to try themselves as security experts. This time our old friend, the Commander, needs our help with determining the access password set by the system. The first Commander, who will give a correct answer, will receive 50 Auction Points, and another 9 best Commanders decryption specialists will also get a reward – 25 Auction Points! You can take part in the Crack The Code contest here.
👾 The Team continues to gather feedback from you regarding Space Arena video ads. This will help the Team to improve the quality of the content, including such videos. For more information click here.
🤓 Another issue of the traditional Encyclopedia segment was published. This time we spoke about the L letter, namely one of the weapon types in Space Arena – Lasers. We invite you for reading.
💬 Commanders! The illness of mine has passed, and I am pleased to say that I continue to explore Space Arena's vastness with all of you. I missed breathtaking battles so much that in about three days I managed to save up the right amount of Credits and buy the long-awaited PSS Miran MK II. Tremble in fear – another lucky devil breaks into Class Battles for RNGblessed Galaxies! And what about you? What did happen with you in the game during this week? Maybe some of you have bought the brand-new ship too? Or, perhaps, someone just entered the new league? Let's discuss this week's news on the Discord server.
Just a little reminder: feel free to contact one of the Community managers in case you have any questions or feedback. We will be glad to hear you!
See you soon, Commanders! And have a good weekend!
Did you like the article?
2433
6
0
cookie-check
Info Digest. September Week 2