Info digest. May Week 4.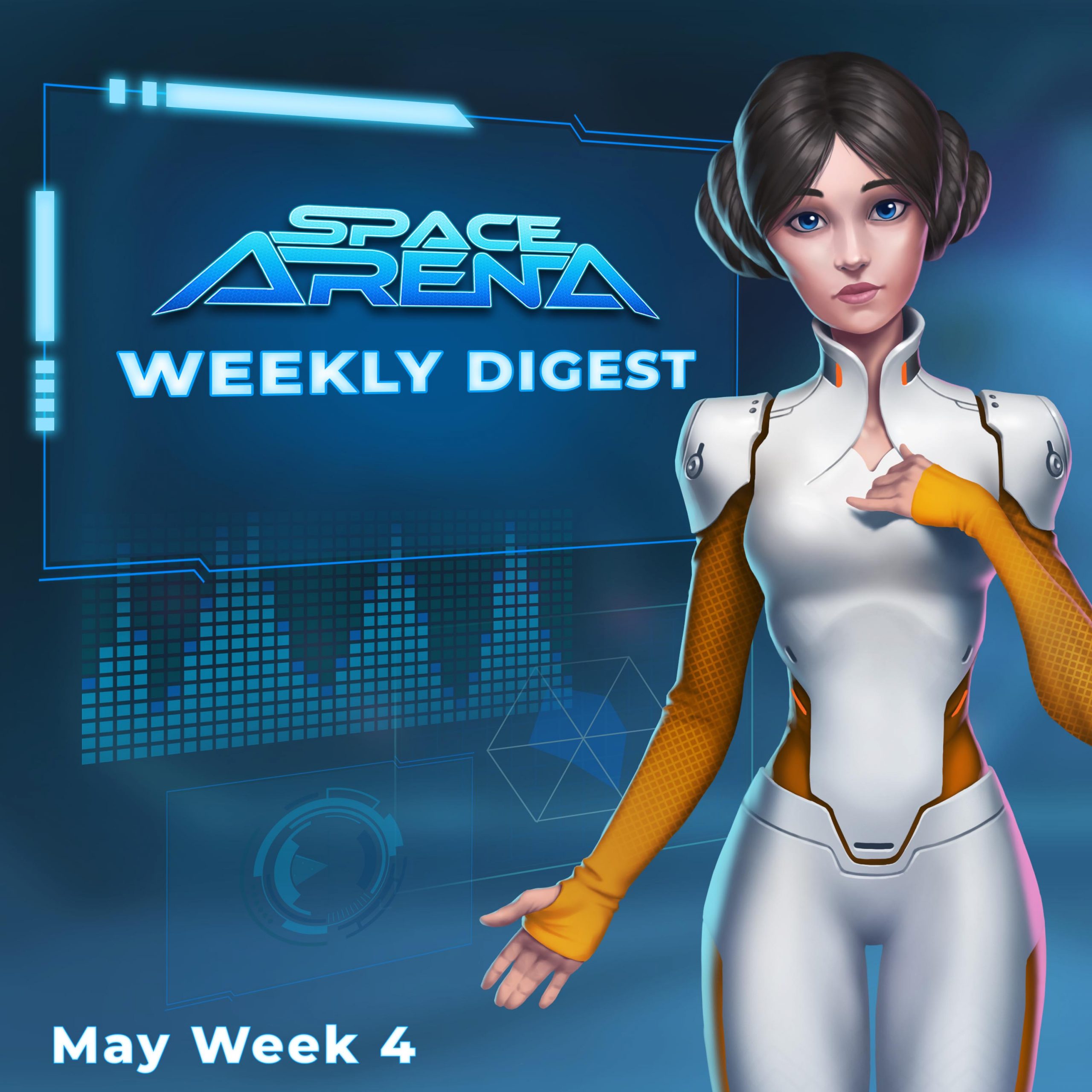 👨‍🚀 Greetings, Commanders!
💡 As always – we present to your attention the fresh info digest of this week.
🔬 The development team continues to work on update 2.15 and the upcoming major update 3.0.
👨‍💻 This week, we released the second post of the "Newbies Guide" segment, in which we publish tips from experienced players about various game aspects. This time we covered the most common bugs and problems that commanders face during the game. Top players also shared their experience on how to fix such bugs. More details can be found at the link.
🌌 We announced the results of the contest in which it was necessary to help the brave commander to pave a safe route to the cherished unknown. Awards were sent to the winners, thank you again for participating and congratulations!
⚠ The long-awaited results of the advertising ideas contest were finally announced, during this four-week contest we asked you to tell us about your vision of the perfect advertising for the Space Arena. We are grateful to each of you for your participation and patience! Winners, please do not forget to contact the Community Manager to get awards as soon as possible.
📖 An issue of the traditional Encyclopedia segment was published. This time it was about the central element of the Space Arena's economic – Celestium. Its origin was explained so as the importance of celestium for the whole Galaxy. Also, we took a look at the available ways of obtaining celestium and ways of spending it. More details can be found here.
🥳 Also, our team once again from the bottom of our hearts congratulates everyone on International Geek Pride Day, we hope that you had a great holiday!
🎉 But that's not all of the information! Today we are proud to announce that next Tuesday we are planning to conduct community engagement day, how will it be, you ask? We don't know ourselves yet! Join us on Tuesday and we'll find it out together!
👾 This week has been truly eventful and productive for our entire space community! We wish you all a great weekend and successful battles!
💬 We would like to remind you: If you have any questions about the game or our community, you can always send them straight to the community managers.
See you soon, Commanders!
Did you like the article?
2018
3
1
cookie-check
Info digest. May Week 4.