Info Digest. July Week 4.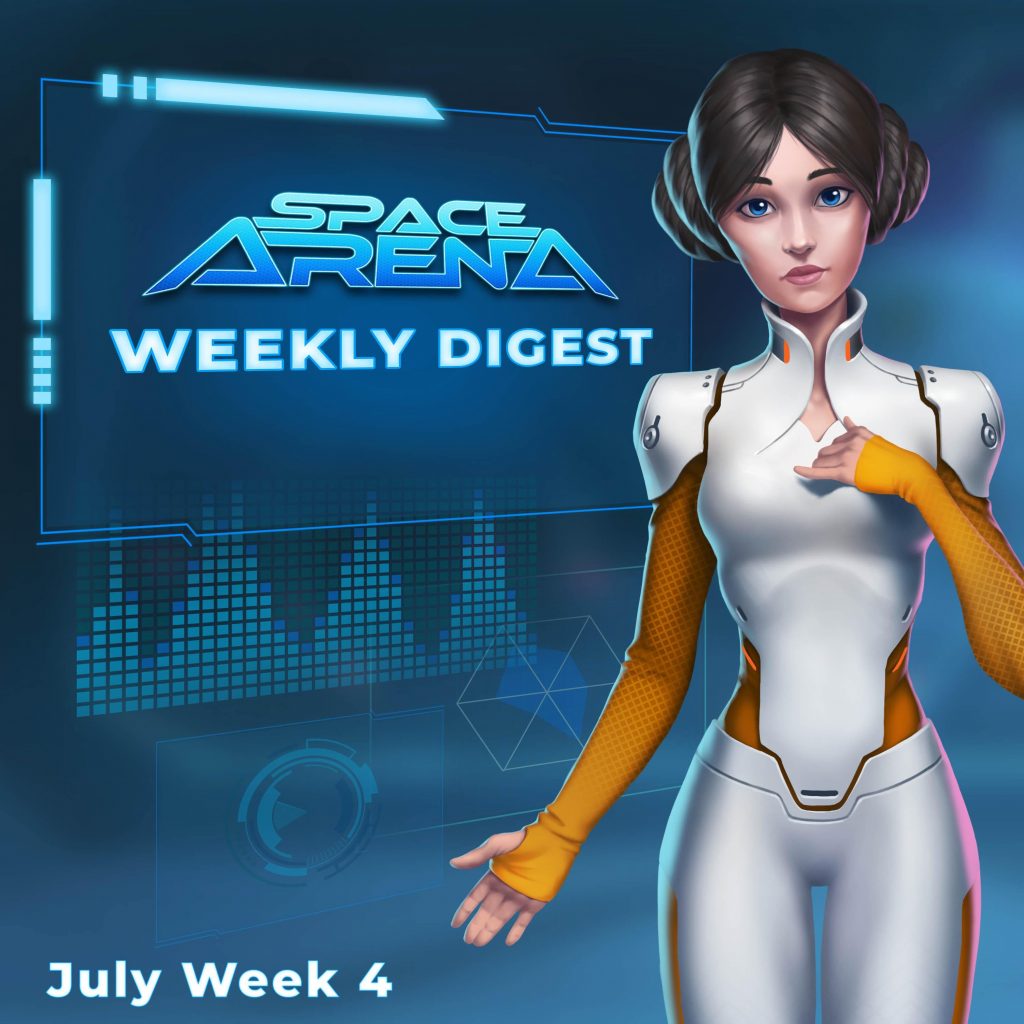 👨‍🚀 Greetings, Commanders!
💡 Today is Friday, which means it's time for the weekly digest.
🤓 The fourth issue of the Space Myth segment has been released. We checked three proposed myths at once. Two concerning the shields and one about the Repair Bay module. More details can be found here.
👨‍💻 The results of the contest were announced, the canonical option, directly proceeding from the understanding of our character, is option number two! Here is a link to the detailed results.
🔬 Another issue of the traditional segment "In Touch with Devs" was published. This time, we collected and answered questions regarding the laser weapons and penetrating damage aspects, ship's behavior, and explosion mechanics features. Also, the development team reviewed some of the players' suggestions. You can find it here.
🔮 In addition, an entertaining post has been released, in which you can find out which ship you are connected with by the threads of fate. To reveal the ship that you were born to pilot, follow the link.
💬 Commanders, our Team is always happy to hear your feedback and try to answer all of your questions! Please, feel free to send them directly to one of the Community managers.
See you soon, Commanders!
Did you like the article?
2219
4
0
cookie-check
Info Digest. July Week 4.