Info Digest. August Week 4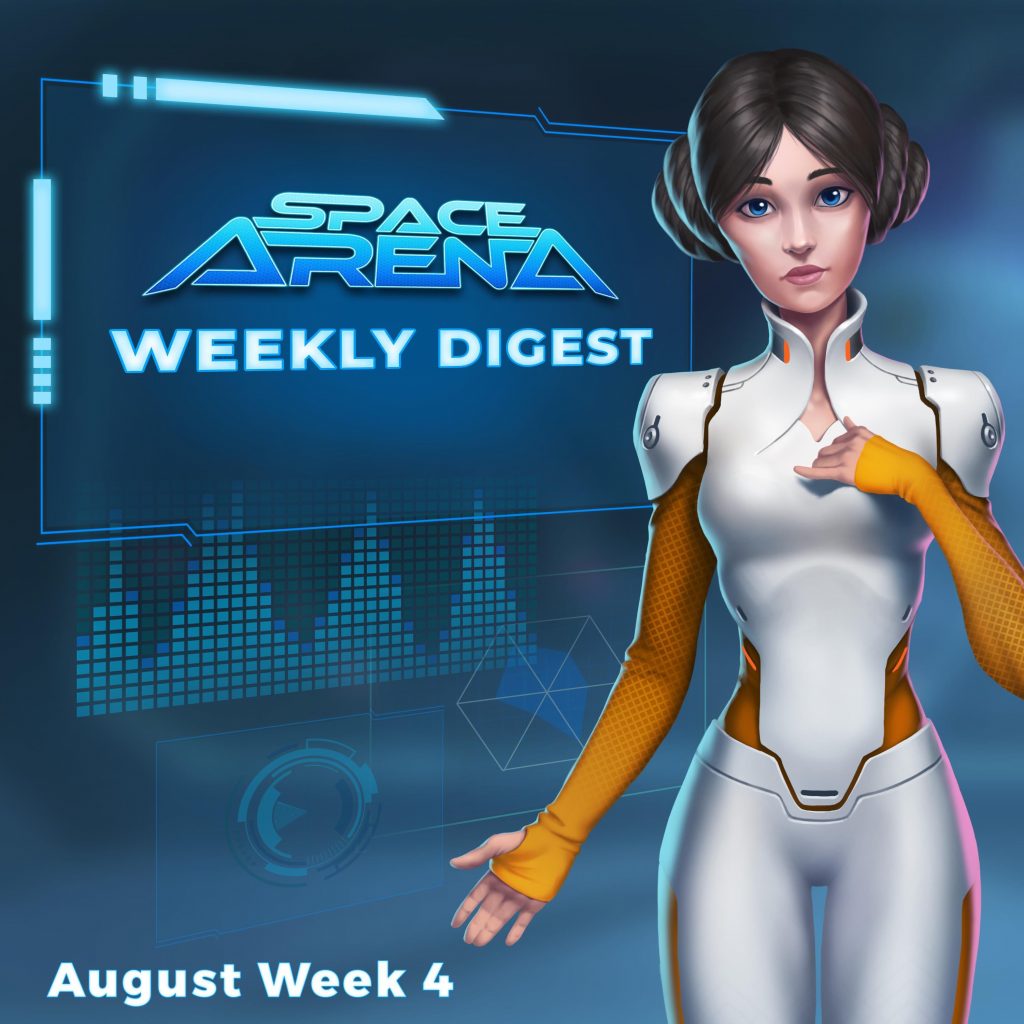 👨‍🚀 Greetings, Commanders!
💡 Serg is here, and it is Weekly Digest time! Let's see what happened during this week.
📚 The Team continues to publish the "Trivia" segment. Within this segment, you can test your knowledge of various aspects of Space Arena's gameplay. Here is the link to the new question and answer.
🌌 The seventh issue of the "In Touch With Devs" segment has been released. This time, we collected and answered questions regarding the matchmaking system, ships' restoring feature, Galaxy coordinates drop rate, Winstreak system, ship mechanics features, Point Defense Turret, and Mine Launcher. Also, the development team reviewed some of the players' suggestions. You can read the full text here.
📖 Another issue of the traditional Encyclopedia segment was published. This time, we focused on the letter K and highlighted one of the most famous Battleship ships – Krigerskold. More details can be found at the link.
💬 Commanders! Summer is slowly coming to an end and I hope you all staying safe. Saying that because one of the community managers (guess who) suddenly realized he could not smell and taste anymore 🙁 So please stay safe! I hope you're having more fun than me! Oh, and are you ready for the daily grind? Also, how was your summer? Tell me your summer stories in the comments below or on our Discord server.
And, as usual, the Team is always willing to hear your feedback and to answer all of your questions! If you have anything to say – please contact one of the Community managers.
Did you like the article?
2398
6
0
cookie-check
Info Digest. August Week 4