In Touch with Devs, Vol 4.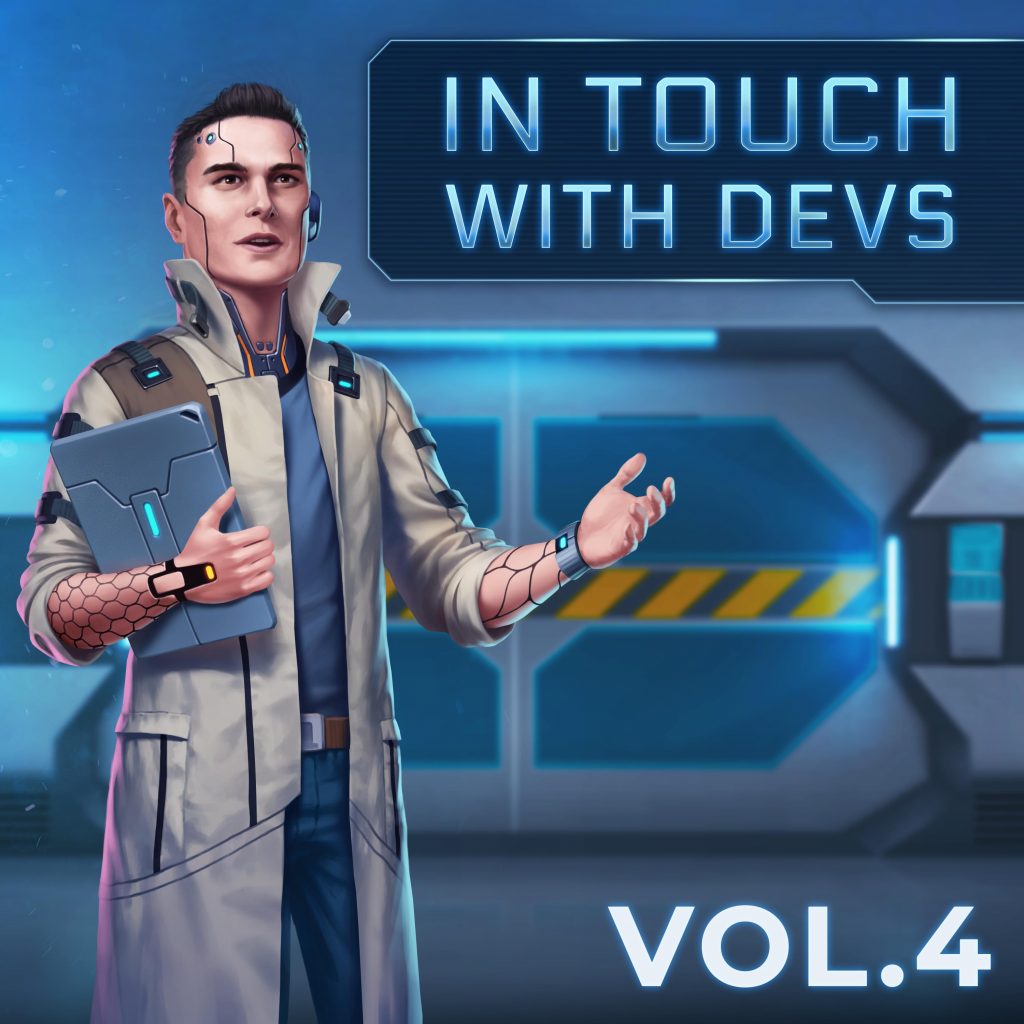 👨‍🚀 Greetings, Commanders!
💬 In the "In touch With Devs" segment we tell about the ins and outs of Space Arena development. Within this segment, we answer your questions and give our feedback on the most interesting players' game suggestions. We hope you find the "In Touch With Devs" interesting and useful!
If you have questions about various game mechanics, you can always contact our community manager. We will pass them on to the development team and will publish the answers later!
💡 This time we have collected and answered questions about the Afterburner, Class Battles mode, Campaign, Armor, and Reflection mechanics features. Also, the development team reviewed some of the players' suggestions.
Question from Quang: Does Afterburner make Warp Drive warp more? If it does what's the frequency? Will it better with just 1 Warp Drive and stack the Afterburner or just plain stacking warp?
Answer: No. The Afterburner module provides an increase in the Thrust boost and Turn Power ship's parameters. However, the Afterburner does not affect the Warp Drive, because the last one does not depend on the mentioned ship's parameters.
Question from Jon Joe: I rarely win on Class Battles, and struggle to get 2 wins a week? I have at least one ship in every class that reached a max level a while ago. Why am I still struggling to win in Class Battles?
Answer: The main criteria that can affect the successful outcome of Class Battles are:
the modules' level;
the ship's level;
effective ship's build.
Question from Ryan Hutchinson: I enjoy in-game campaigns. Do you plan to add more missions?
Answer: Yes, we are planning to change in-game campaigns.
Question from Ilya Nikolaevich: Are you planning to add any group raids against big bosses which will happen at a specific time or with your clan? Also, is it possible to add minimal controls for the ship's movement?
Answer: We are planning to different battles mode after the Clans update. Also, currently, we are not planning to add such controls.
Question from Nikolay Kvochkin: I would like to know more about armor mechanics. Let's say we have 5 armor and 100 Health module. We have a ballistic weapon – 35 damage per second. How the formula that displays damage which will be dealt with in this module will look like?
Answer: The armor module will reduce the damage by the value of the "Armor" parameter of such a module.
Question from Evgeniy Nefedov: Can you explain in detail how the Reflection mechanics works? Laser damage is displayed per second? So, rapid-fire lasers do not deal damage to armor?
Answer: The module will take damage from the laser, which will be calculated by a percentage equal to the "Reflection" parameter of such a module.
Suggestion from Ilya Golikov: Please add one important thing: after the event has finished, please let the players use the Shop during the 24 hours so you can spend all the accumulated points. Or at least make it possible to transfer such points to the next event.
Answer: We will try to add such a feature in the further game updates.
Suggestion from Dima Kus: Please add the statistics menu, where the player's wins, purchases, and so on will be displayed.
Answer: We do not plan to add such a feature at the nearest time. Still, we will consider displaying additional player's statistics.
🤔 Commanders, thank you for your questions! What topics should we cover in the next "In Touch With Devs" post? We will be glad to hear your suggestions and ideas for this segment!
Did you like the article?
1997
3
0
cookie-check
In Touch with Devs, Vol 4.