HQ'S SUMMER RESULTS
👨‍🚀 Greetings, Commanders! The first week of autumn has arrived. Let's take a look at the main events that took place on the Arena and within the Commanders' community this summer.
We held the long-awaited Grind Time event.

Also, we held Space Swap Meet event, where every Commander could exchange resources with others.

We released lots of updates, where module and ship parameters were reworked, among other changes.

A new module was announced.

We helped our content creator Commander [DOM]MasterTog aka Average Cent Enjoyer, in conducting a livestream with the Death Star.

A couple of drills and the "Wheel of Fortune" contests were held as well.

We answered Commanders' questions in the 24th In Touch with Devs episode.

We published guides on Elegance, Galactic Coordinate slots, and the Fleet Arena.
👇 Commanders, it's time for you to boast about your Arena achievements this summer! Feel free to visit our Discord server to share your thoughts.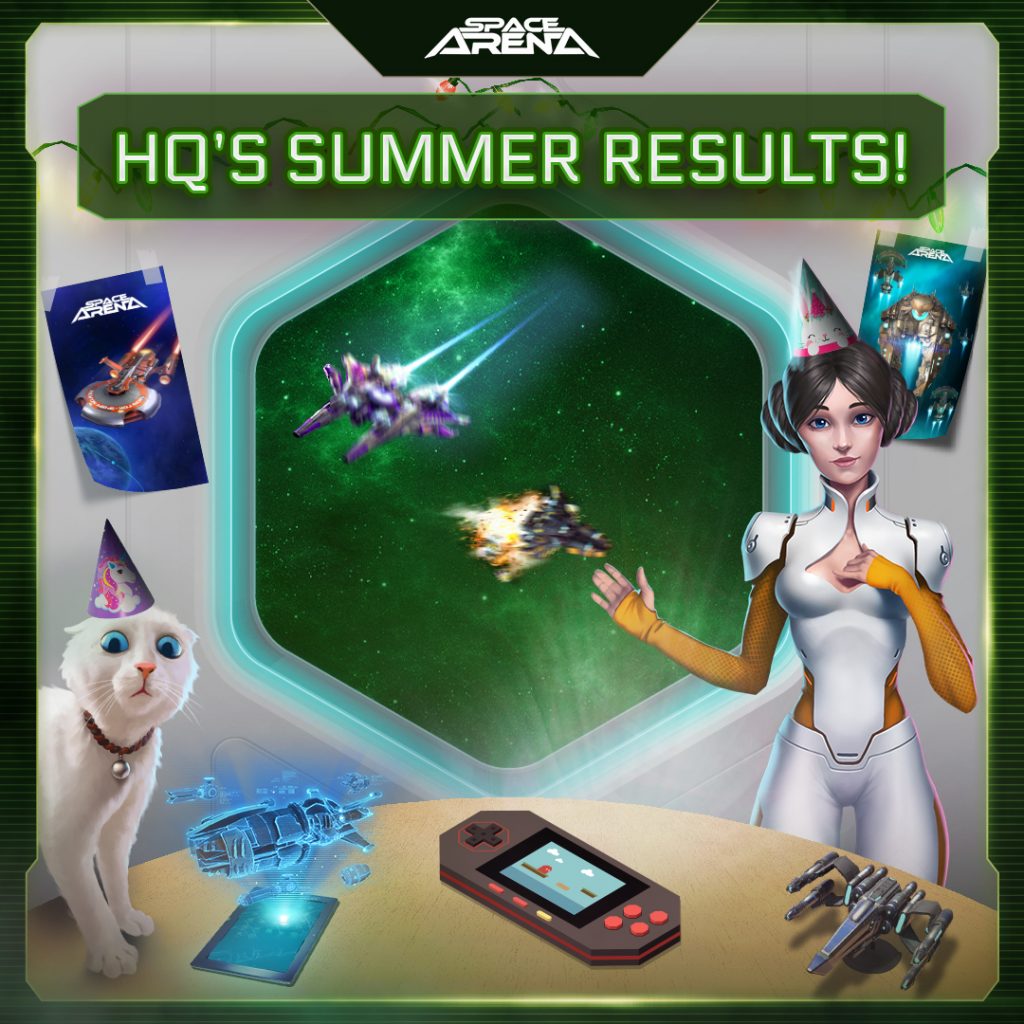 Did you like the article?
5467
0
0
cookie-check
HQ'S SUMMER RESULTS