"How to" Segment. Computer Units
👨‍🚀 Greetings, Commanders!
📚 We continue our "How to" segment, where we help Commanders to learn how to work with different features in the format of visual guides. Information provided would come in handy for both rookies and experienced Commanders. We will be glad to receive your feedback regarding the issue in the comments or the Community manager's direct messages!
Received poll results about Computer Units had been taken into account. We decided to compile and provide available information about them. Make sure you have saved the attached visual guidelines!
⚠️ Commanders, here is an important note regarding the "Modify Chance" Computer Unit: the percentage by which the mentioned unit increases the chance depends a lot on the available module levels for upgrading.
That means if a module has a purple parameter with an initially small number of levels for upgrading (for example from 1 to 5) or you need to upgrade the remaining 1-5 levels, it is better to use the "Increase Chance" unit.
In other cases, it is worth drawing attention to the "Modify Chance" unit.
See you soon, Commanders!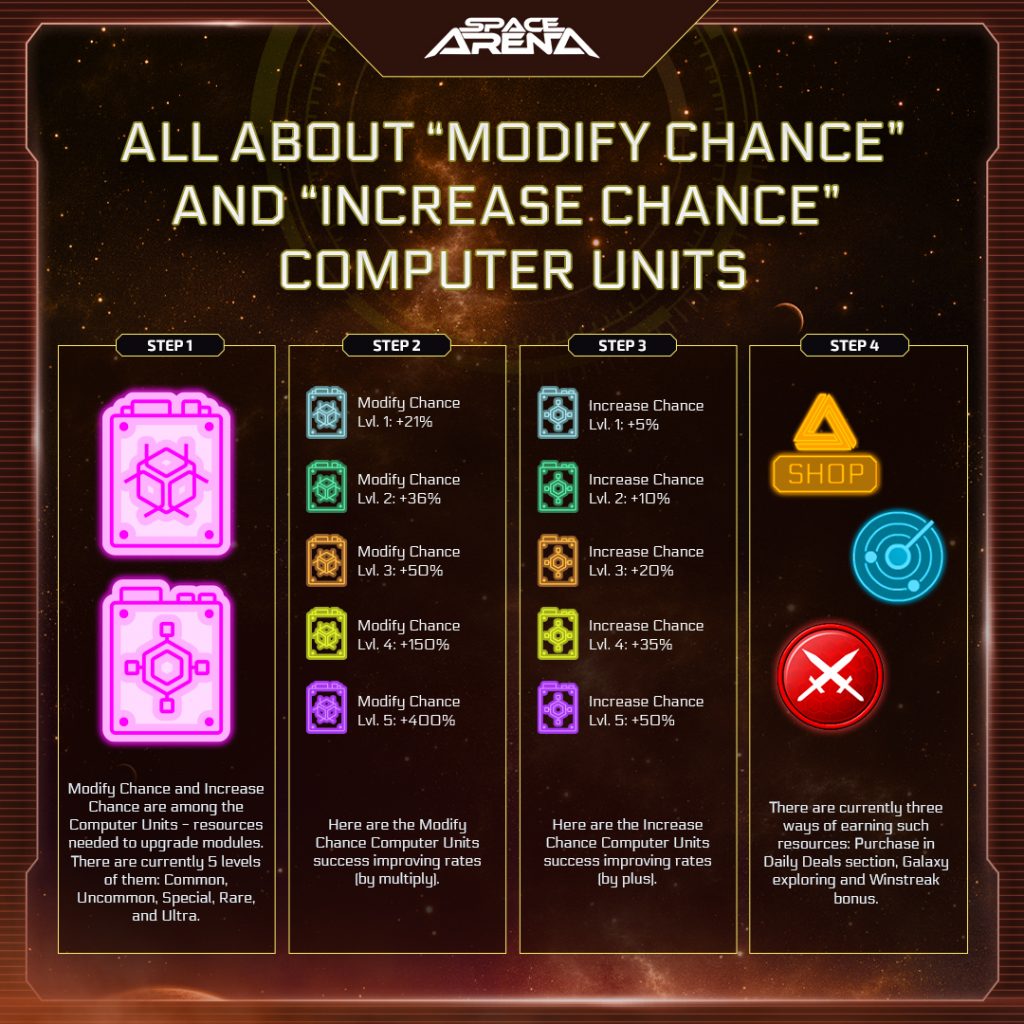 Did you like the article?
2261
4
1
cookie-check
"How to" Segment. Computer Units