Happy Holidays, commanders!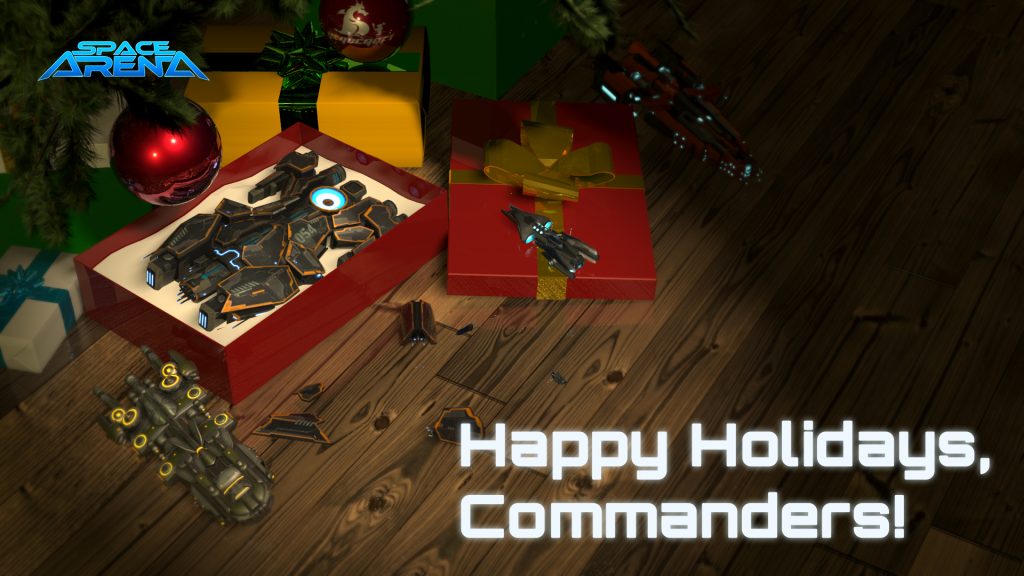 🎄Hello commanders!🎄
▫️On behalf of the Space Arena team, we would like to wish everyone happy holidays and congratulate you on our joint achievement – we have passed through this long and crazy year! We hope that the next one will bring us better moments than the current one.
▫️We have summed up some of the results of the year within our team. We are very grateful to everyone who helped and supported us this year. There were moments when we faced difficulties, but fortunately, we had more joyful moments. More than a million new commanders have joined the Space Arena this year, and over the past three months more than 25 million battles have been played and more than 1.7 million ships have been purchased! This is a great achievement for us.
▫️All this we could not have done without you, our players. Thanks to your feedback and tireless support, our project continues to grow and delight millions of people around the world. Space commanders, thank you for your service!
▫️We have ambitious goals for the next year. We are planning to redesign the game and finally introduce the clans! We would like to ask you to support us in this too so that together we make the best game that you would love to play and we would love to make.
▫️Thank you once again for this crazy year, we are finally heading for a new one! Do not forget to wear masks and wash your hands, stay safe!
With Cosmic Love, the Space Arena Team ❤️
Did you like the article?
1770
36
4
cookie-check
Happy Holidays, commanders!