Function "Earn Celestium". Does it works?
Greetings, commanders!
There is such an opportunity to earn Celestium in Space Arena as the execution of offers of our partners.
You get Celestium for downloading the game and fulfilling a couple of simple conditions (get to the level, get the achievement in the game, etc.).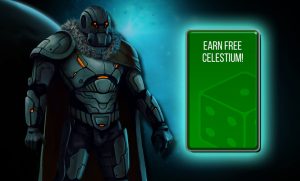 But some players continue to spread incorrect information that this feature does not work.
We remind you: this function WORKS!
Let's talk about it. Do you use these offers? Have you encountered any problems? Do you know what to do with it? Write in the comments.
Commanders! If Celestium doesn't appear on your account
after completing the offer, you need to write to the support service by mail: support@herocraft.com, and we will give you Celestium manually.
Did you like the article?
756
-1
2
cookie-check
Function "Earn Celestium". Does it works?