Fleet Academy, Commander's Dictionary, VOL 2
👨‍🚀 Greetings, Commanders!
👨‍💻 The Galactic HQ reporting. And today we continue our lessons at the Fleet Academy! Here comes another theory lesson.
🚀 The HQ will decipher some of the most commonly used abbreviations and terms in the Commanders' community. Each Commander can supplement our Young Commander's Dictionary with their suggestions and remarks.
So, let's get started!
Main – this is how Commanders call the main ship. Commanders usually use this term when talking about ships that have supports. By the way, you can read more about supports from the previous Fleet Academy issue. Here's the link.
Slot – a place, where your ships are placed and secured. You can purchase the slots using Celestium.
Mods – modifications of the ships that can be unlocked after Commanders gathered the specific amount of blueprints. After that, it's possible to purchase slots using Celestium.
Build – a combination of the modules for the ships. The cornerstone of the entire Arena!
Warp, Warps – same as the Warp Drive module.
Coords – same as the Galaxy Coordinates.
Offers – the in-game offers that you may purchase in the in-game shop. You can meet both offers for real money or Celestium/Credits.
SC – the abbreviated name of the Supercarrier ship class.
GC – the abbreviated name of the Galactic carrier ship class.
BPs – same as blueprints.
SB – the abbreviated name of the Ship Battle mode.
EEC – the abbreviated name of the Epic Engineering Challenge event. Only Commanders-newbies can take part in this event.
💬 And this concludes our first theoretical lesson within the Fleet Academy. The HQ hopes you find this issue useful or at least curious. We will be glad to receive your remarks, and wishes. Please share them in our Discord server!
See you again at the Arena, Commanders!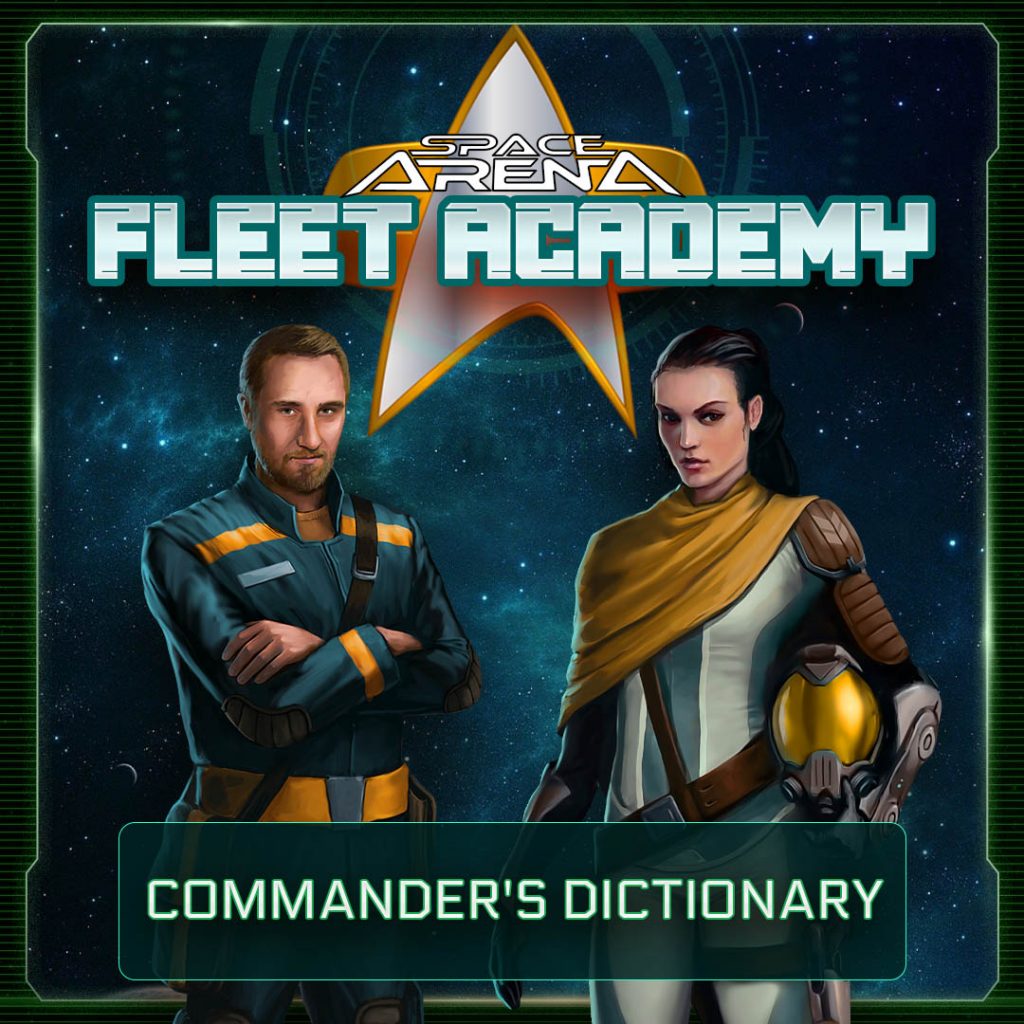 Did you like the article?
4643
3
0
cookie-check
Fleet Academy, Commander's Dictionary, VOL 2