Space arena community
Encyclopedia letter A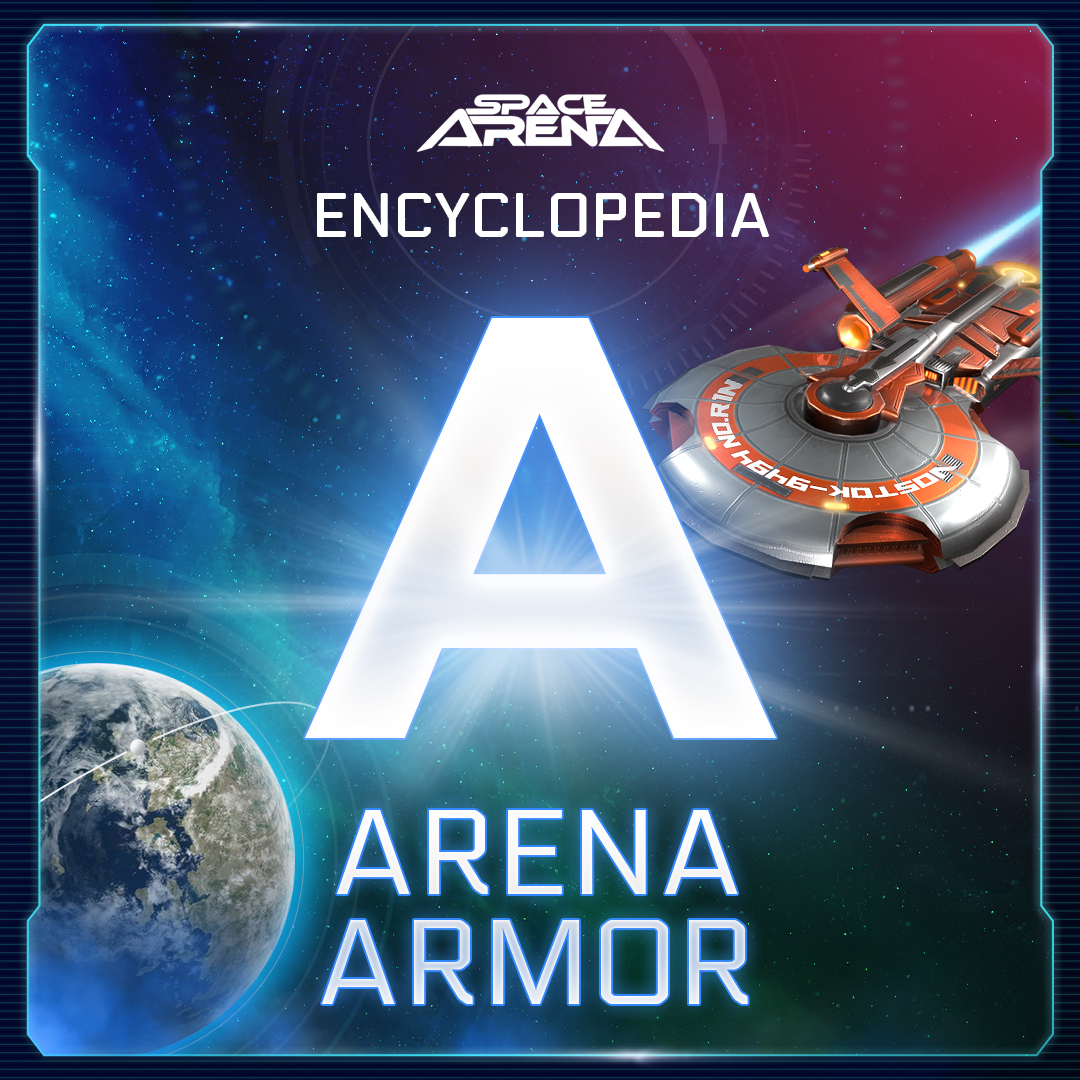 Greetings, Commanders!  
Today we are here to introduce our new information segment – Encyclopedia. In this weekly segment, we will cover the various aspects of the game in alphabetical order, and today's letter is
A
!
First of all, we would like to tell you what the
Arena
is.
The current year is 4320. The entertainment industry has experienced many sunrises and sunsets and a long time ago gone beyond planetary scale, resulting in the Space Arena creation, the Colosseum of modern times popular show in the whole history of the Galaxy. The Arena has seen thousands of years of glorious battles and continues to attract billions of spectators, as well as millions of participants, from all over the visible galaxy. Here you can meet brave commanders retired from Starfleet, young adventurers looking for fame, ambitious engineers who dream of creating the perfect spaceship, even pirates from distant sectors of the galaxy who came just to earn some credits. The Space Arena is a place for everyone, regardless of who they are and where they are coming from, a place where everyone is always welcome, of course, if they have credits and a spaceship. Many come to the Arena, just to never return and perish in countless battles, but few lucky ones, the best of the best, will gain eternal glory and imprint their names in the ages… Will you be able to become one of the legends of the Arena, or will you fade away, like many ones before you?
But that's not all, since our segment has been posted for the first time we would like to tell you about another
A
-word –
Armor
!
So,
Armor
. The Armor is a defense module that is represented by a variety of armor types with different classes, functions and sizes, from a simple steel plate to a complex and multifunctional Solar armor. The larger the size of the armor block, the more health is accounted for each cell.
The reflection parameter shows the amount of laser damage that doesn't pass through. That is why laser weapons aren't an effective means for armor destruction.
The
armor
indicator itself – reduces the percentage of all incoming damage, regardless of its type. But each weapon has a minimum amount of damage that cannot be blocked, so even entry-level weapons can deal damage to the high-level defense modules.
The most effective means against armor are missiles with high individual damage, their damage isn't got blocked by reflection, and AOE damage also destroys adjacent armor cells.
That's all for today, we look forward to your
feedback
and we will be happy to hear your opinion about the new segment, tell us what aspects of the game would you be the most excited to read about in the future?
Did you like the article?
2065
2
1
cookie-check
Encyclopedia letter A
no