Digest, March, Week 4
👨‍🚀 Greetings, Commanders!
💡 Bet you can find yourself transfixed by three things: the massive amount of your deployed mines during the battle, sneaky Warp Drive jumps, and… Weekly Digest! It's time to remind you what happened during this week.
🥳 You know that the Month of Artworks continues, right? Just in case: each Commander can send their game-related artwork and even earn some Auction points! We will wait for your masterpieces until April 1st.
Here you can read more about this Month of the saving artworks.
👾 And here are some excellent news for cosmic freebie lovers – another contest has been started! This is all because HQ superiors' decided to hold a Universe win-win Lottery called Lucky Spin. Wait, what? Have you not heard of it? Hurry up and take part in it then!
📖 Another issue of the traditional Encyclopedia segment was published. This week's letter was the letter P. This time, we decided to speak about one of the essential win condition components in all Arena battles without exception – Parameters. We invite you to read the full article. Who knows, maybe you find something new that becomes handy in further battles…
💬 Commanders! Even though there were no glorious events this week, believe me – there is something special and exciting ahead of you! Commanders will make sure of that in April…
In the meantime, we want to thank all Commanders who have already provided their artworks. Occasionally community managers and HQ staff wonder: where do you get all those ideas? We won't hear the answer anyway, so all we have to do right now is to remain silent (and jealous!) and calculate rewards for those Commanders. To all Commanders who have not sent any artwork yet – we wish you all inspiration! We will be delighted to see your masterpieces in any artwork type.
By the way, don't forget that all provided UGC works (as well as the prizes) will be published (and awarded) after April 1st.
See you at the Arena, Commanders!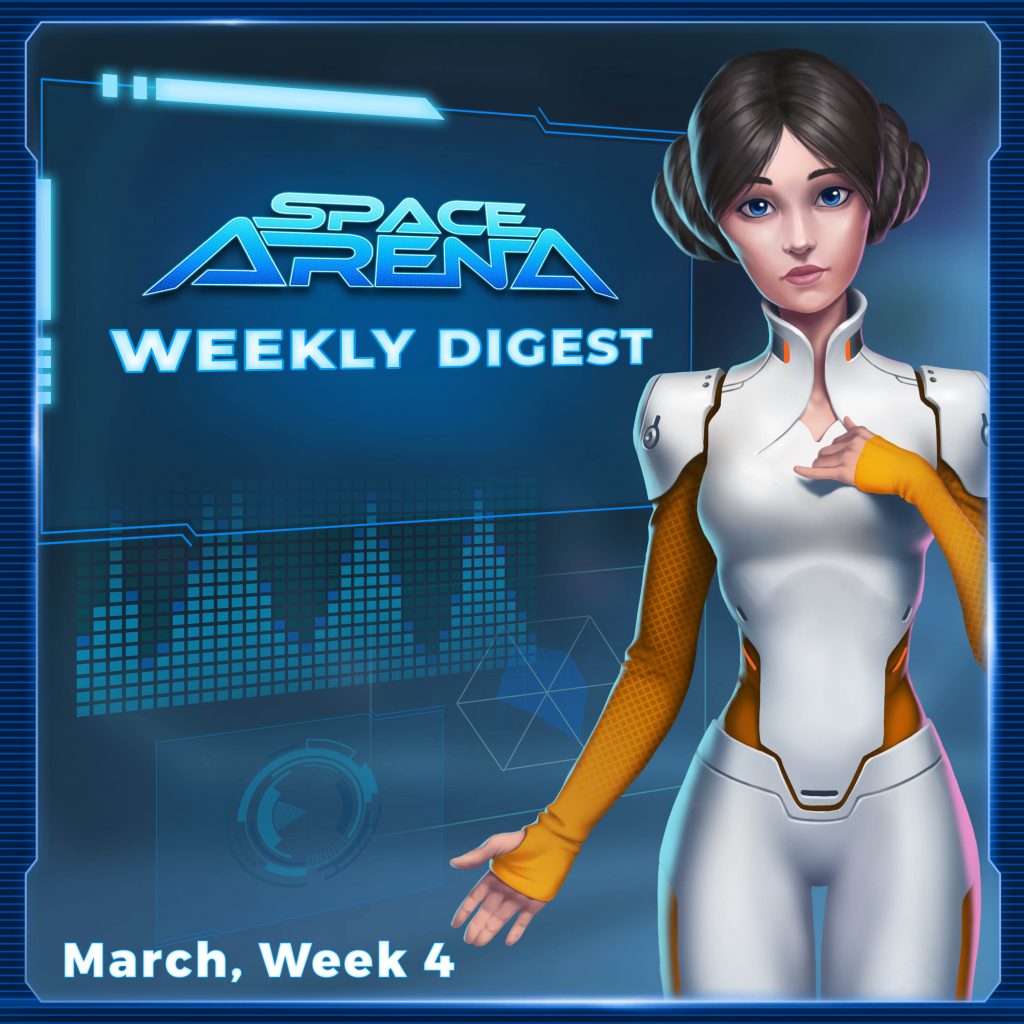 Did you like the article?
3282
3
1
cookie-check
Digest, March, Week 4