Digest, March, Week 3
👨‍🚀 Greetings, Commanders!
💡 So, what do we have here? Another Friday! And you all know what that means… It's time for the Traditional Digest!
🥳 First of all, we want to remind you that the Month of Artworks continues. Each Commander can send their game-related artwork and even earn some Auction points! We will wait for your masterpieces until April 1st. For details, we invite you here.
👾 A new segment was released this week. And Space Legends is its name. It is a kind of Hall of Fame, in which the names of those Commanders who have done something unimaginable and left their mark on history will be immortalized. Within this section, the names of both community members and legendary figures in the history of the Arena will be announced. And each of the community members can claim their place in our Hall of Fame. Have you done something extraordinary and want to share it? Please write to us and, who knows, maybe your name will go down in history! And the first issue of the new segment was dedicated to JaimD, who immediately set three records.
📚 Another issue of the "In Touch With Devs" segment has been released. This time we have collected the most common questions regarding the recently added Clan Wars system. We recommend you to check it out!
🚀 This week went with some entertainment. We decided to tell you about the legendary Fleet Derby, an undeservedly forgotten Arena battle format. And what's more, everyone was invited to assemble their own teams to participate! As expected, most commanders decided to build a fleet of three galactic carriers. But there was a place for other options, nice!
💬 Well, let's move on to conclusions. Another week turned out to be quite eventful, especially in our community. After all, we've launched a whole new segment! And although a new game update is still in development, we are doing our best to brighten up your wait, Commanders! We also remind you of important news: all provided UGC works (as well as the prizes) will be published (and awarded) after April 1st.
We wish all Commanders inspiration and good luck in battles!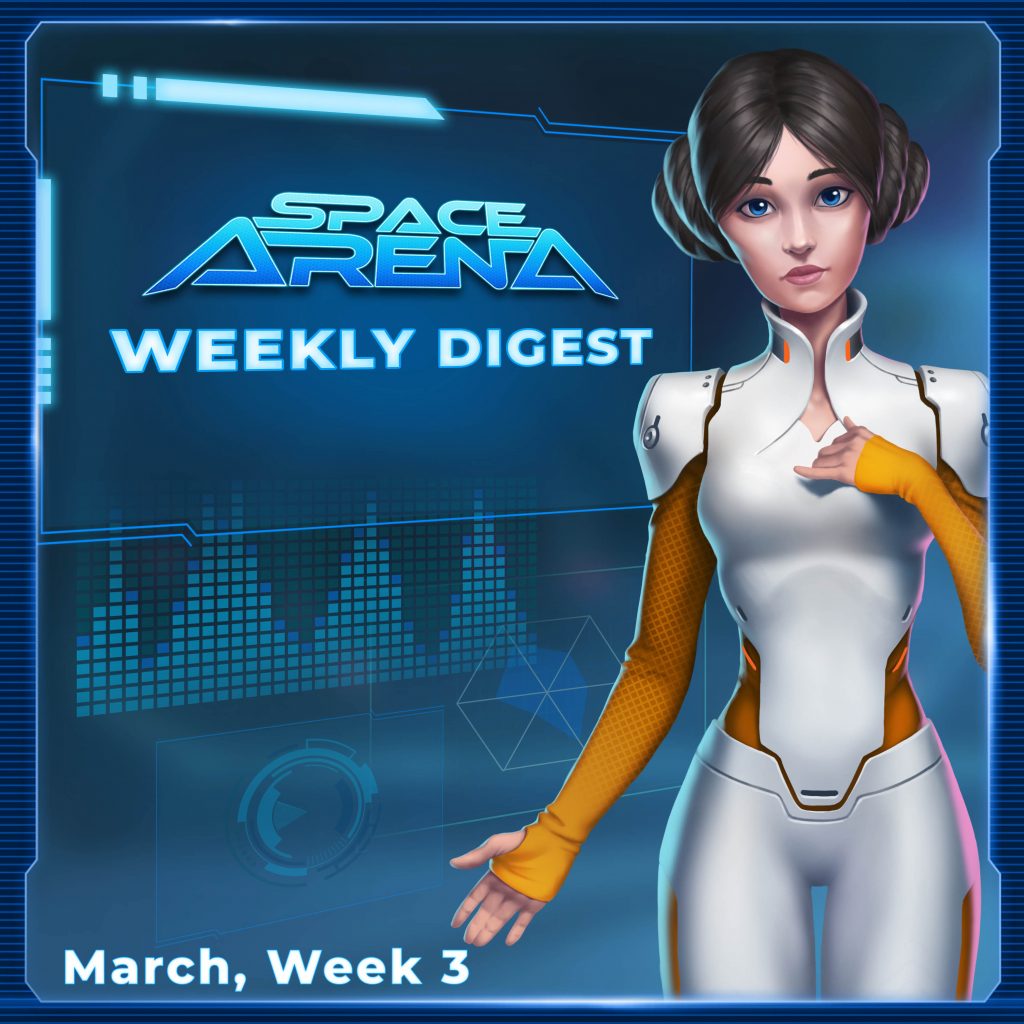 Did you like the article?
3235
5
0
cookie-check
Digest, March, Week 3