Digest, January, Week 4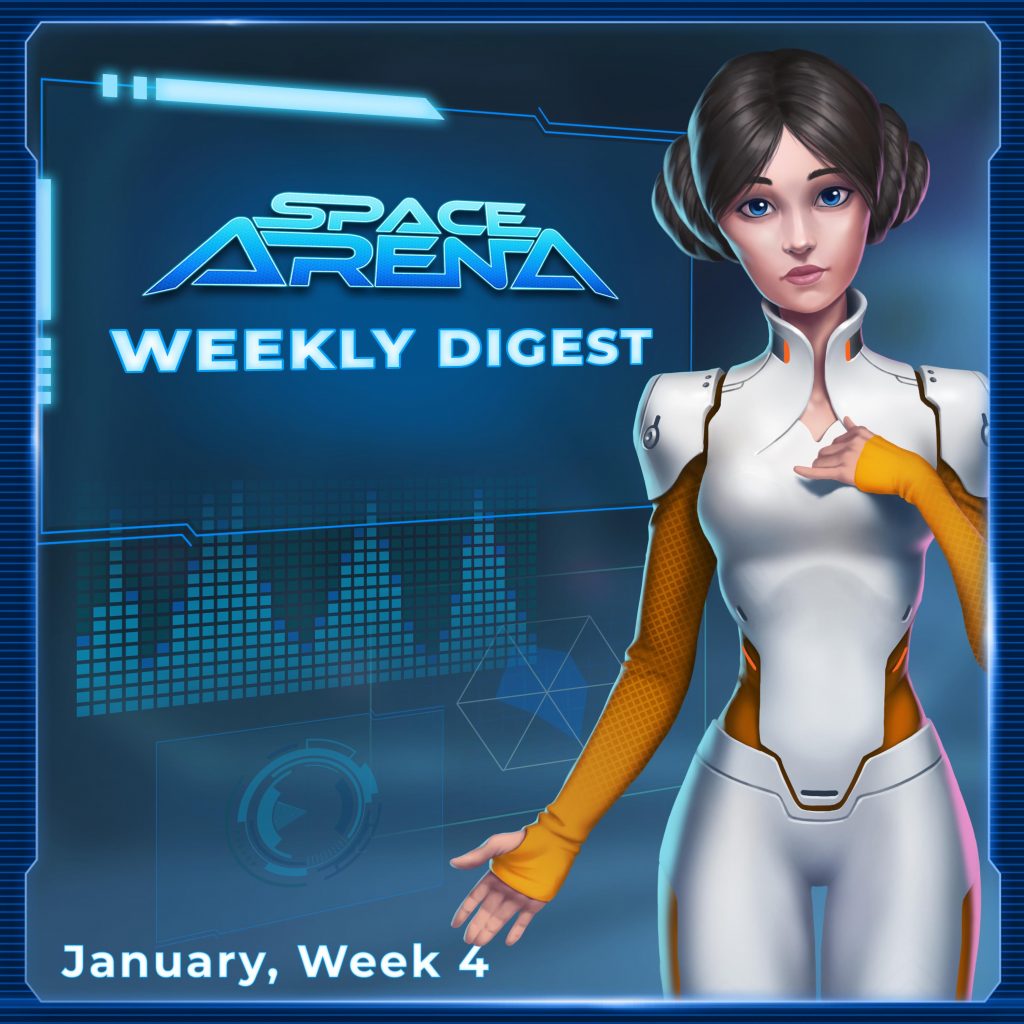 👨‍🚀 Greetings, Commanders!
💡 Whaaat, it's Friday already?! Well, I guess it's time for the Weekly Digest. Let's take a look at what happened during this week once again.
🛸 Weekly routine started with the exciting news… We started a new segment called Space Atlas! Within this segment, we will share with you some information about the world of the Space Arena – ships, locations, and so on. As a pilot issue, we decided to tell you about one of the famous ships from the Galactic Carrier-class – Prophet. Hurry up and read more about it!
❗ Another Breaking Development News was released. This time it was all about a major rebalance of the "War Shield" defensive module. By the way, have you tested it in battles already? How do you feel about this kind of rebalance? Go ahead and share your thoughts!
📖 Eleventh "In Touch With Devs" issue got published. This time, we collected and answered questions regarding the Gaussian Shotgun and Gaussian War Shotgun modules, Galaxy Coordinates drop chances, thrust functioning features, "Explosion Radius of Power Module" parameter, and the Clan system. Also, the development team reviewed some of the players' suggestions.
📚 Another issue of our new segment "How To" has been released, where we help Commanders to learn how to work with different features in the format of visual guides. This time we decided to tell you all about the engines mechanics. I hope you've found something new for yourselves!
💬 Commanders! Soon all the galactic clans will be locked in toughening combats… Yes, I'm talking about the Clan Wars! Tell me, which clan do you want to face? Do you think your clan will be able to win? And while we're waiting patiently, here's a small tip for all Commanders – accumulate resources and purchase powerful ships. Soon you'll need them to defend your clan's honor!
See you at the Arena, Commanders!
Did you like the article?
3039
4
0
cookie-check
Digest, January, Week 4